You may move out of state to be closer to family, pursue new employment or business opportunities, or just to get a change of scenery. These are all valid reasons to move, but before you start looking for the best interstate moving and storage, you should weigh the benefits and drawbacks of the move versus staying where you are. Asking yourself the following questions before moving out of state, may help you avoid an error that you could regret for some time.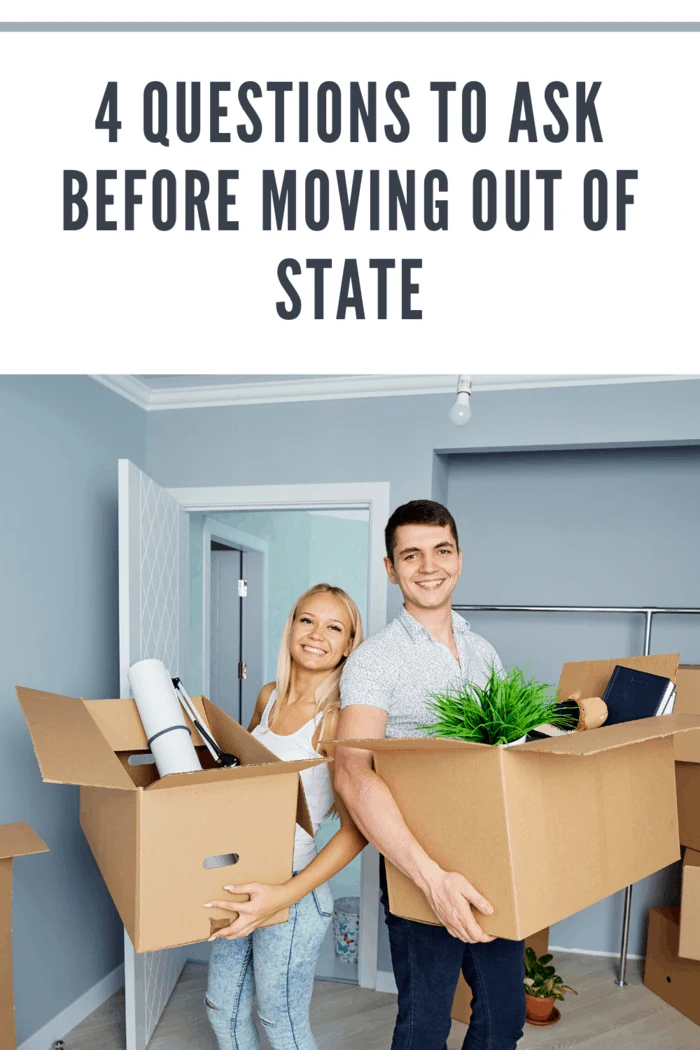 4 Questions To Ask Before Moving Out of State
Can You Afford To Move?
More accurately, can you afford to live at your new location?
The new state may levy taxes that your home state does not.
The cost of living may be higher.
Even if you can afford to move, can you afford to live how you want to?
If housing costs are higher where you are moving to than where you live now, you may have to downsize.
What Will Your Life Be Like in the New State?
If you're moving to a distant state, you will have to think about how the climate is different and plan accordingly.
For example, you may need to obtain a warm winter wardrobe or dispose of your current one.
You should also prepare yourself for how the culture may differ to avoid a shock when you get there.
However, even moving to a nearby state can take some adjustment.
Though the culture may be similar, the laws you must follow may be extremely different.
Finding out as much as you can about your destination before moving can help you adjust when you get there.
Where Will You Live?
This is a question you should answer before moving.
You can cause yourself a lot of unnecessary trouble if you try to make a move before you have a place to live.
This may mean making trips out to the new location to look at houses and apartments.
Though this can be an inconvenience, it can also allow you to learn more about the community firsthand.
The time you spend there may either help confirm your decision to move or indicate that this isn't the right location.
Knowing this before pulling up your roots in your current location is good.
How Will You Say Good-Bye?
Saying goodbye to friends and family when moving to another state can be emotional and difficult. Here are some suggestions for how to handle this process:
Host a farewell party or get-together: This is an opportunity to gather everyone together and celebrate your time together. It can also be a chance to share memories, express gratitude, and say goodbye.
Plan one-on-one time with loved ones: If you're not able to host a larger event, consider scheduling time with each individual friend or family member before you leave. This can provide a more intimate setting to share your thoughts and emotions.
Create a memory book or scrapbook: Gather photos, notes, and other memorabilia to create a special book that captures your time together. This can be a meaningful way to commemorate your relationships.
Keep in touch: With today's technology, it's easier than ever to stay connected with loved ones. Make sure to exchange contact information and commit to staying in touch through phone calls, video chats, or social media.
Be honest about your emotions: It's okay to feel sad or anxious about leaving your loved ones behind. Be open and honest about your feelings, and allow yourself time to process them.
Final Thoughts
Remember that while it's hard to say goodbye, moving to a new state can also bring exciting opportunities and experiences. Stay positive and embrace the adventure ahead!