Are you looking for some ideas on what to do with your loved one's ashes?
If so, we are here to give you a few ideas for loved one's ashes that will be sure to commemorate them perfectly.
From having a necklace made to getting a tattoo with your loved one's ashes in the ink, you're sure to find the best way to remember your loved one.
Keep reading below for our top 11 ideas.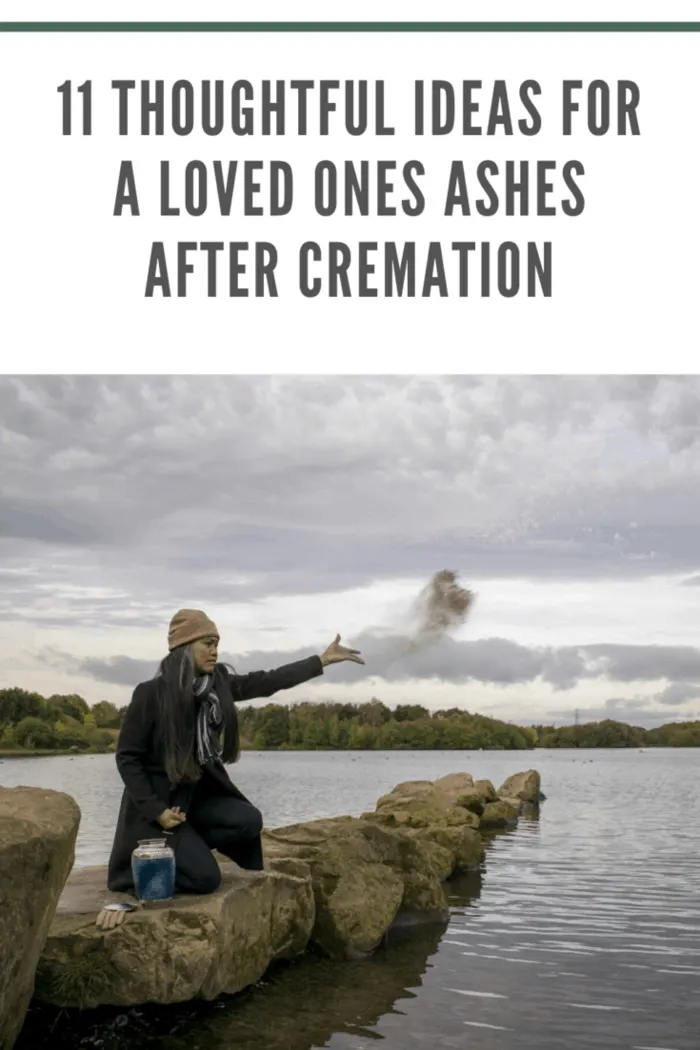 Have the Remains Turned Into Stone
There is a thing such as getting your loved one's ashes turned into solidified remains.
These solidified remains are stones, and you have the option of receiving a collection of stones rather than the ashes themselves.
This service is usually available in funeral homes and can be selected by those planning their funeral.
If you already have received a loved one's ashes and would like to have them turned into stones, you can go online and order them; the only thing you'll need to do is send the ashes in.
Put the Ashes in a Necklace
If you never want to be far from your loved one, then you should consider putting their ashes in a necklace that you wear close to your heart.
Memorial ash necklaces can come in many finishes and shapes, making it easy to find the best necklace for you to wear daily.
Scatter the Ashes With a Drone
Some companies will mix wildflower seeds with cremated remains and then scatter them with a flying drone.
This is a cute idea for anyone that loved technology or for anyone that loved flowers.
The beautiful thing is that in a few weeks, you'll be able to visit the spot where they were scattered and see new flowers growing.
Float Ashes out to Sea
If your loved one was fond of the ocean or was always itching to take the boat out, why not lay them to rest in the place they love?
You can do so by floating their ashes out to sea.
Floating ashes out to sea is based on a Slavic ritual.
You will need to place your loved one's ashes in a unique urn that is made to be placed in the ocean, so it floats and disintegrates over time, ensuring not to harm any sea life.
Have the Ashes Turned Into a Diamond
Did you know that crematory remains can be turned into breathtaking diamonds?
If not, then you should look into this unique idea for your loved one's ashes.
By using the carbon in the ashes from your loved one to make a diamond, you'll have the option of keeping the diamond as is or even turning it into a piece of jewelry.
Launch Ashes Into Space
If your loved one was obsessed with the stars or always wanted to go into space, you should consider launching their ashes into space for their final resting place.
Some companies will launch ashes into space by rockets, and you can even watch from afar as they do so.
Scatter Ashes Through Fireworks
If your loved one was the excitement in your life, then you should scatter their ashes in a big way.
One way to have your loved one go out with a bang is to scatter their ashes through fireworks.
The ashes will be mixed with gunpowder, and as the firework ignites, the ashes will be scattered into the wind.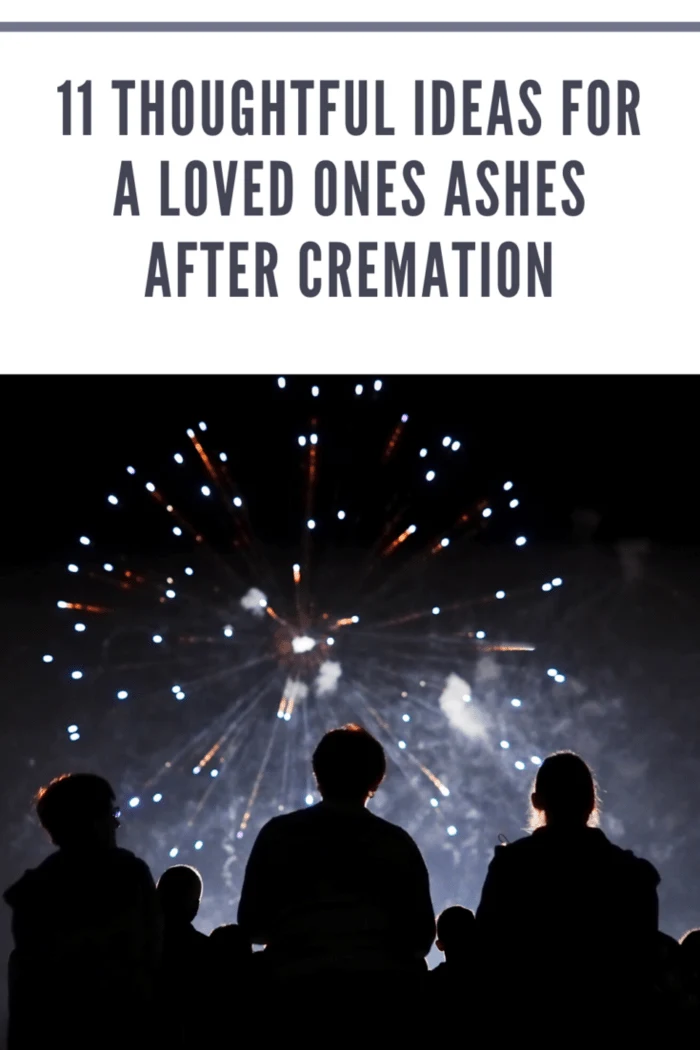 Add Ashes to Tattoo Ink
If you love getting tattoos and would like to get one in the memory of your loved one, then why not have their ashes mixed in with the tattoo ink?
Certain shops make this their specialty and will carefully mix ashes with ink so you can always carry your loved one with you, no matter where you go.
Have a Glass Pendant Made
Even though losing a loved one is a dark time in life, you should be able to see the beauty in this rough time.
A great way to help manifest beauty from this time is to have your loved one's ashes turned into a glass pendant.
Their ashes will be marbled through the glass, and you can have anything from a paperweight to a decoration orb created.
Grow a Tree
A few companies will place your loved one's ashes into the soil and then place a baby tree on top.
You will be tasked with planting this tree, but every time you look at it, you can think of your loved one and watch it grow into something beautiful.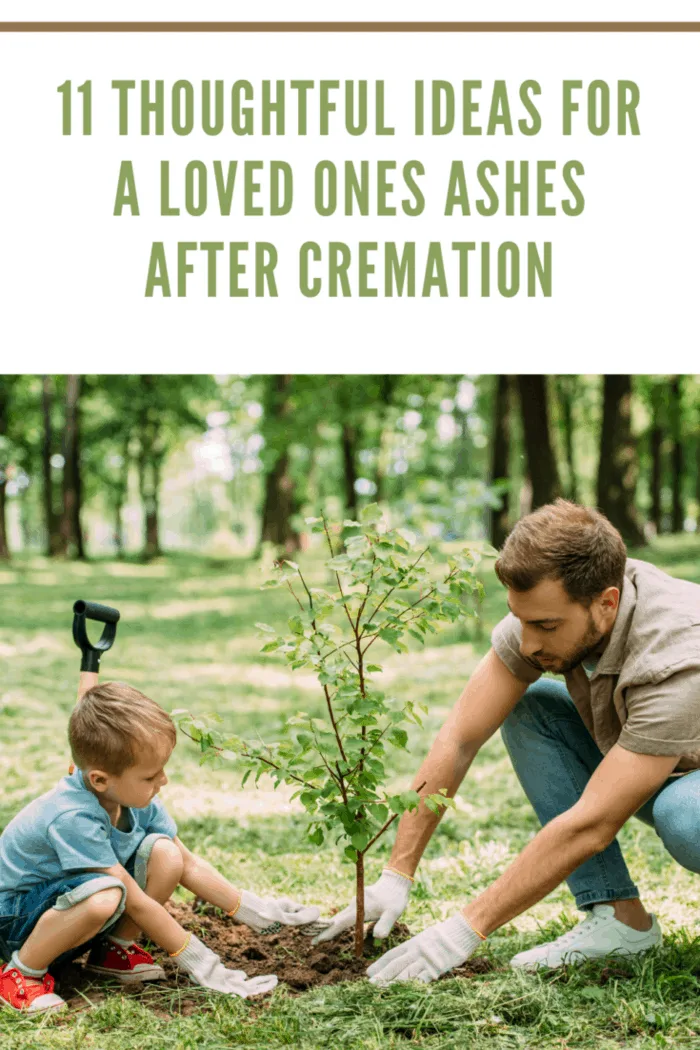 Create an Hourglass
Another timeless thing you can do with your loved one's ashes is to have them encased in an hourglass.
Hourglasses symbolize time and memory, so there isn't a perfect thing to do with their ashes.
Now You Have Some Ideas for Loved One's Ashes
We have given you a list of the top 11 things to do with a loved one's ashes.
From creating a necklace to always carry with you to having their ashes turned into the ultimate symbol of memory, you're sure to find the perfect way to preserve your loved one's ashes.
We hope you enjoyed our ideas for loved one's ashes; for more lifestyle tips and information, be sure to check out the rest of our blog.