You will never forget your special day. Still, having visual evidence of your wedding allows you to revisit the day for years to come. This can only happen if you have beautiful, full documentation from a professional photographer. Keep reading to find out the 5 things you should and shouldn't do so that you can get stunning wedding photos.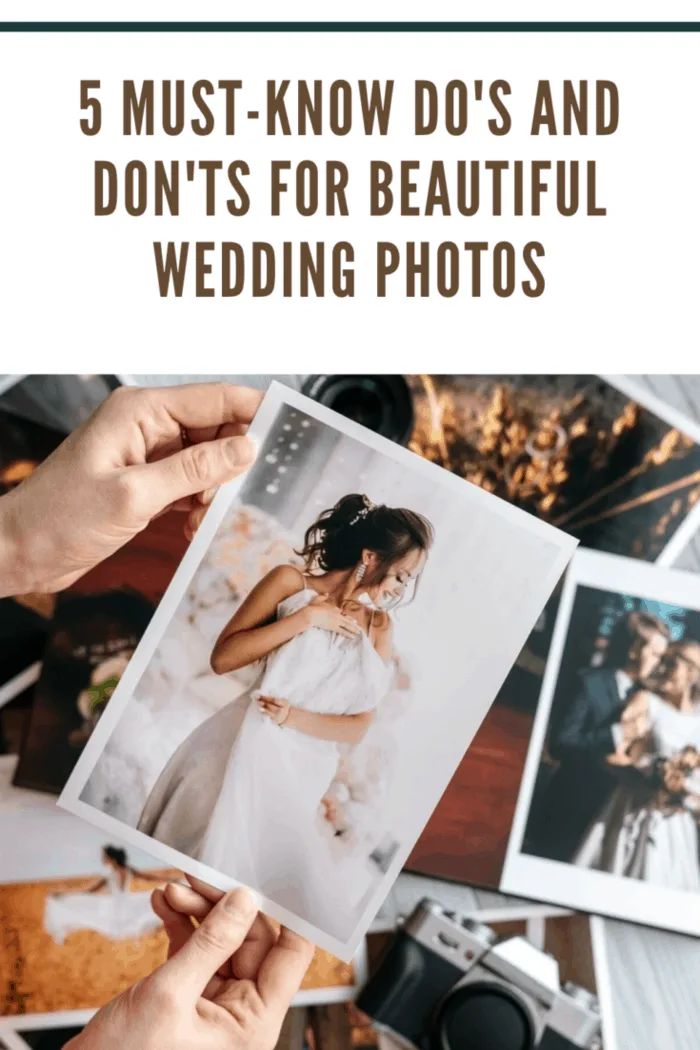 5 Must-Know Do's and Don'ts for Beautiful Wedding Photos
Make a List of the Wedding Photos You Want
Before you meet with a photographer, you want to have examples of the images you're looking for.
Creating a mood board on a site like Pinterest will allow you to save your wedding dreams.
That way, the photographer has an idea of what you want and what they'll need to do to capture the shots.
This also includes creating full lists of all of the pictures you want.
You'll want to think about things like:
Engagement photos
Getting ready for the wedding
Guest arrival
Walking down the aisle
The ceremony
Posed portraits with various people you love
Candid reception photos of everyone having a good time
You can create a list of photos to capture based on the theme of your wedding, too.
Either way, be organized and get as detailed as possible.
One thing to avoid here is duplicating wedding photos off your mood board.
You want to use these for inspiration, but add personal elements and changes to make them your own.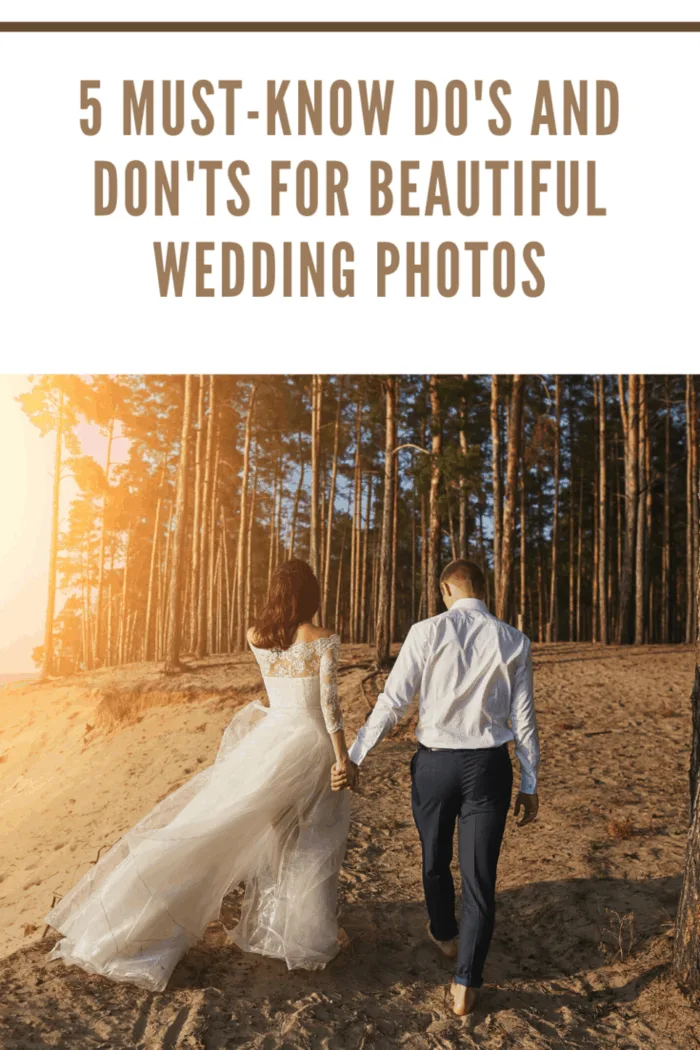 Get to Know Your Photographer
Once you have an exact idea of what you want, find a professional photographer that can meet your needs.
Set a meeting with them to find out rates and communicate your expectations.
After all, unverbalized expectations become unrealistic and often unattainable. (Psychology Today)
Don't be vague when speaking to your photographer, and avoid waiting until the wedding day to see the shots they can take.
Use them for your engagement photos or at least do a test run to make sure they're the right fit.
Communicate to Your Guests Ahead of Time
Since you'll be using a professional photographer, the guests don't need to take pictures at every moment.
In fact, they can get in the way of the professional doing their job.
Instead, communicate respectfully that you would prefer that people limit their photos and remind them that professional photos will be accessible later.
That way, you won't have a bunch of iPhones out during the ceremony that can block the photographer's shots.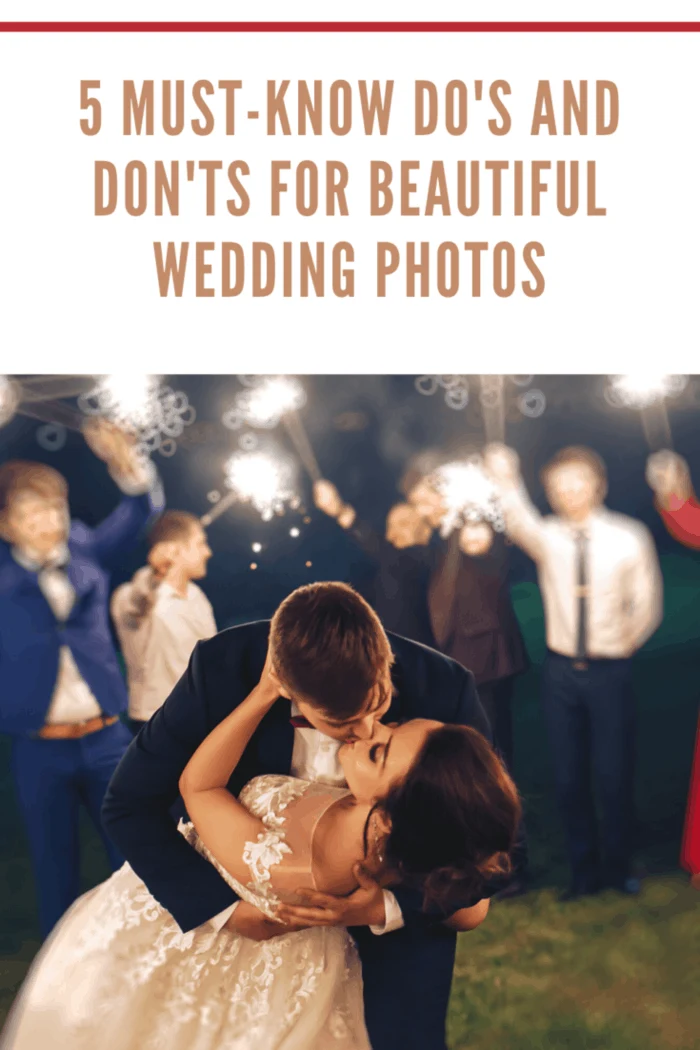 Be Picture Perfect
If you want to get stunning photos, you'll have to keep in mind that you're kind of playing the role of a model during your wedding.
Instead of looking down when walking the aisle, raise your head high so the camera can see your face.
Keep your focus on your soon-to-be-spouse during vows instead of the officiant (this makes for a better picture).
Take things a little bit slower before and during the ceremony so that there's plenty of time for the photographer to capture your special moments.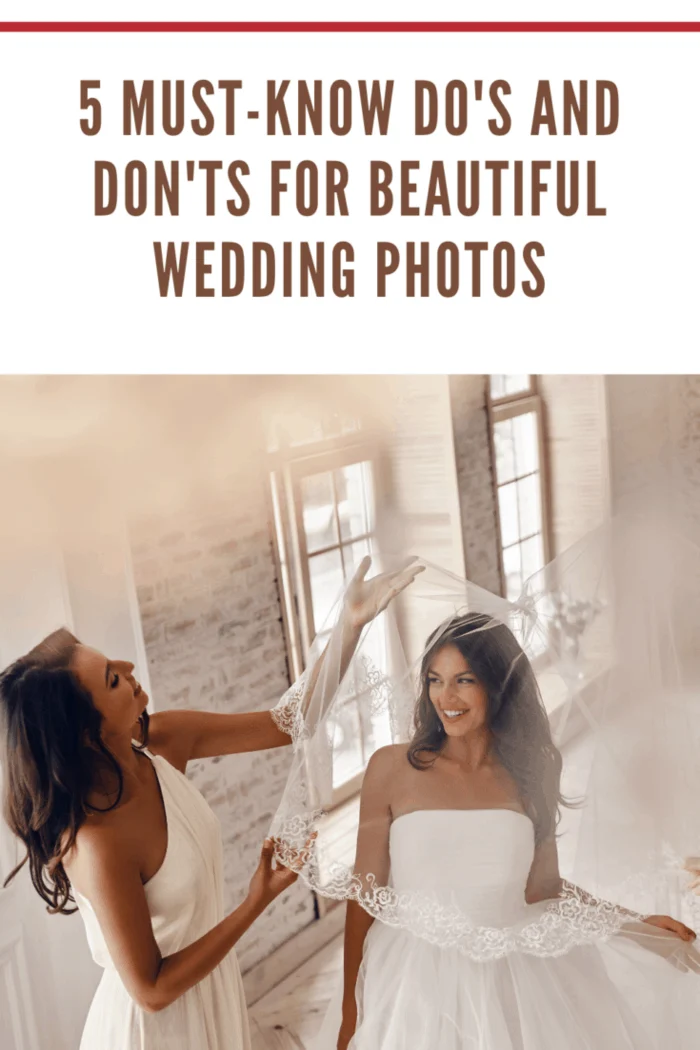 Try to Relax Throughout the Process
If you've made your list and communicated properly to your photographer, there's no need to stress out about the pictures.
They are professionals that can get the job done.
Rather than adding another thing to your list to worry about, let them take care of it.
No matter what, your day will be incredible and there will be documentation for you to remember it by forever.
Have Fun Planning
With these tips for wedding photos, you can plan the perfect celebration of your love.
Plan, organize, and have fun while doing it.
Get inspired online and creatively think about how you want your wedding captured.
When the day comes, relax and enjoy it.
The day will past faster than you expect, and you want to be fully present for it.
Keep reading my blog for more ways to make the most out of life.