Unlike conventional offices, serviced offices combine office space, technology, and support into a global network of fully furnished, staffed, and equipped offices and meeting rooms, available to occupy or vacate on flexible terms and tailored to the specific business needs of the users.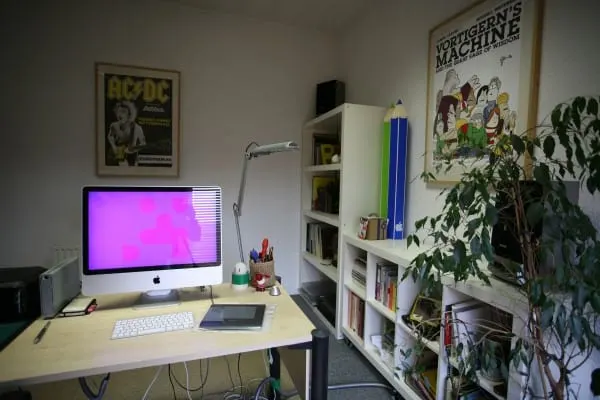 Here are a few key drivers behind the increasing demand for serviced offices:
1. Instantaneous Availability
Unlike conventional offices, serviced offices have a shorter lead time for availability ranging from a few hours to days. This is an advantage for businesses with a limited time constraint allowing easy possession of the office space.
2. Short-Term Agreements
In contrast to a multiple-year lease structure, agreements for serviced offices are much shorter, ranging from three to six-week agreements. This reassures you that there are no long-term commitments and penalties.
3. No Complicated Leases
Serviced office agreements involve no significant capital legal expenditure since the agreement is written in plain English to avoid unnecessary legal assistance.
4. Flexibility to Grow and Contract
Serviced offices are a major attraction for new start-up businesses. The easy in/easy out terms of a serviced office is an aspect that a traditional office cannot match.
Flexibility equips you with better control over your finances in case you need to acquire a bigger office to grow; or if you want to move into a smaller office.
5. Outsourcing to Focus More on Core Business
You don't need to scrabble around to get everything done with everything outsourced. The service provider manages the maintenance, cleaning, repair, HVAC, and other communal facilities so that you can concentrate on your business. Having a serviced office does not let your business miss out on a key aspect which is getting more business.

6. Personal Service
Negotiation is direct with the service provider allowing a higher level of personal service and permitting an overall swifter process.
7. Higher Degree of Affordability
New businesses may undergo a financial crunch during the first few years of their initiation. Due to this, they might be unable to afford access to quality services (managed telephony, superfast broadband internet, reception, high-end IT equipment, etc.). Serviced offices provide you with all these services and much more at subsidized rates.
8. Low Establishment Costs
Serviced office agreements do not require a substantial upfront payment or a long-term commitment for the lease. Only a few months' security deposits generally does the job before you can move into the space.
9. 'Pay As You Use' System
A serviced office pays only for the services and personnel when required. This includes mail and fax services, teleconferencing, broadband access, unified messaging, virtual assistant IT equipment, photocopying, secretarial support, meeting/conference rooms, etc.
10. Tenants May Benefit from the Bulk Buying Power of the Serviced Office Provider
You have the advantage of procuring all the required goods and services, including recruitment, technology, stationery, catering, travel, etc., at a cheaper rate than what you would otherwise be able to negotiate on your own.
So if you are looking for an up-market business address to impress your clients or seeking an environment to support and enhance your business or a mixture of the two, contact the most reliable serviced offices in Kuala Lampur. With such service office providers' products and consultancy services, you can focus on your core business needs without any hassle.
---
Resources:
https://www.thebalancesmb.com/top-outsourcing-advantages-2533765
https://www.servcorp.com.my/en/serviced-offices/