Owning a home is an achievement but keeping it attractive and beautiful is entirely something else! Decorating your home can be an expensive undertaking, especially when you have to do your whole house all at once.
However, there are ways to cut corners and still get excellent decorative ideas for your house- even when broke!
This article will show you how to furnish or decorate your home on a budget.
10 Home Decorating Ideas on a Budget:
Start With a Wishlist
Let your imagination run wild! Come up with a list of all the things you would want to have. At this stage, don't pay too much attention to your budget.
If need be, look for inspiration photos and note down all the things that attract you. Do you need wallpaper or is it a wainscot that you are in love with?
Coming up with a wishlist is the first step towards coming up with a realistic decorating plan.
Determine Your Budget
Let's face it; if money were not a problem, you wouldn't even be on this page looking for cheap decorating tips. Forget about your wish list for a moment and think of the amount of money you would be willing to spend on your home.
Remember that, although beautifying your home is essential, you should only go for décor items that you can comfortably afford. You are not ready to change your lifestyle because of some décor items you can do without, right?
After coming up with the budget, you can now go back to your wish list and decide what you can really afford.
Do It Yourself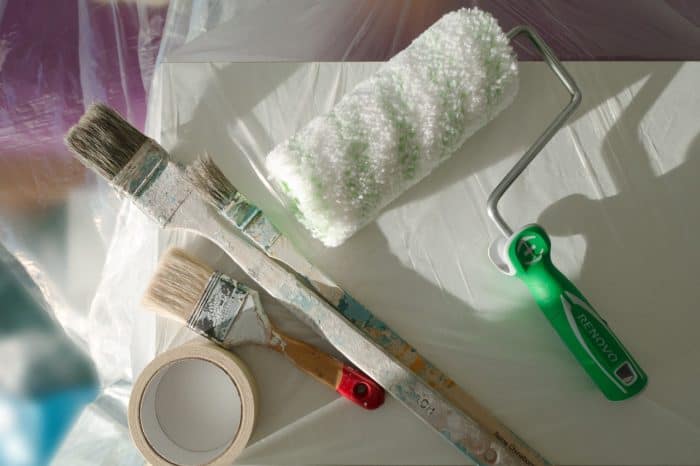 If you can't afford to hire a pro, then you should consider doing the decorating job yourself. Not only will this save you lots of money, but it will also give you some amount of satisfaction.
Free magazines, home and garden programs, and the internet can be a great source of information and tips- make them your friend. If you get stuck anywhere, you can always turn to YouTube for some inspirational videos!
Rearrange the Furniture
Sometimes, all you need to change the look drastically and the feel of your house is just to rearrange the furniture.
For example, if the thing that welcomes you into your living room is the back of your old coach, moving the sofa to the next or opposite wall can improve traffic flow, create a new focal point and even make the house look more attractive. The best thing? It costs nothing to move the piece.
Sometimes, the problem could be that you have too much furniture in a room. In such a case, all you need is to remove the unwanted pieces, then re-arrange the remaining furniture for a completely new feel.
Secondhand Pieces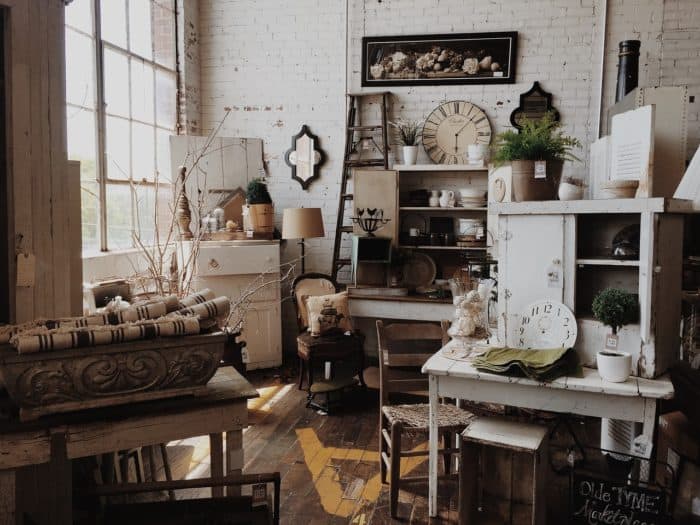 Although you are on a budget, sometimes, you just have to bring in new pieces. However, this does not mean that all your furniture has to be brand new.
Look for trusted and reputable second-hand furniture dealers in your locality, and you will be surprised at how much money this can save you.
However, make sure to check the status of the furniture before bringing it in as some may be beyond repair. Just buy something that can serve you without requiring too many touches and repairs.
Start At the Entry/Front Door
They say the first impression is everything. When visitors walk into your house, they should feel the sense of your style immediately.
Try incorporating decorative baskets or chests to hold your mail or keys. You can also add a foyer sized table to hold decorative flowers.
Use decorative urns and vases from other areas of your house to save even more cash.
Use Paint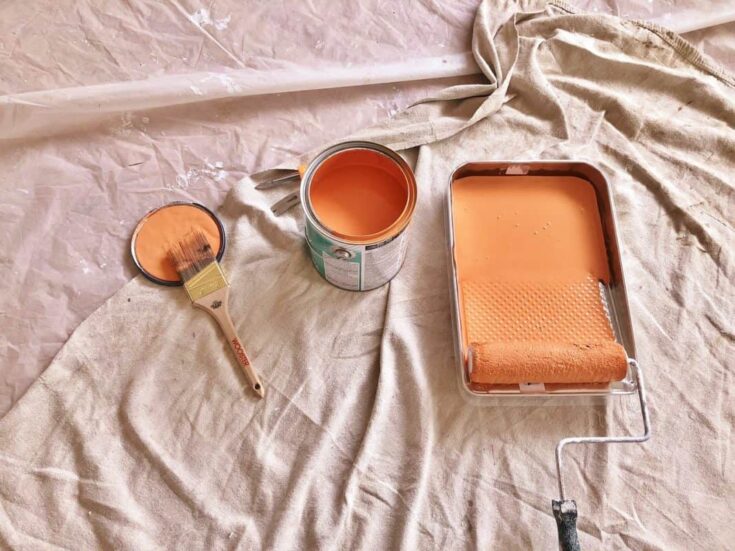 Painting is one of the cheapest ways that use to transform your home fully. Paint your accent wall in a complementing or contrasting color to your furniture, and you are ready to go.
If you can't decide on the best color for your paint, you can just ask the nearest home improvement store to help mix sample sizes or quart for you.
One of the best things about paint is that it can be used to transform the walls and alter the look of other items such as old furniture, roof, and metallic surfaces.
Do Your Homework Before Shopping
Although most people often buy décor items on a whim, it is crucial that you do enough background search before going for those long investment pieces or furniture.
Just like any other product, high-quality furniture lasts long and needs little to no repairs. Although cheap and poor-quality pieces may seem attractive at first, they will need to be replaced from time to time which will be way more expensive in the long run.
To ensure that you get value for your money, you comparison must shop online deals and prices.
Look For Big 'Impact' Décor
When looking for decorative pieces on a budget, you should spend more money on pieces that will give a big impression.
For instance, resting a full-length framed mirror against the wall will instantly have a big ''wow'' factor. On the other hand, spending the same amount of money on a few décor pieces that go on shelves and wall cabinets may get lost in the context of other items such as books, etc.
Use Accessories to Give Your Furniture A New Look
Area rugs, throw blankets, and throw pillows can drastically change the feel of your ''old'' home.
Instead of investing in new furniture, you can simply look for colors that you haven't tried before. One of the best things about these accessories is that they are cheap and can be changed on a whim. This means that you can always make your home ''new'' whenever you wish.
As you can see, there are so many tricks to use when decorating your home on a budget. Just plan in advance, come up with a budget and then save up for the project. The type of décor piece you buy or what you do with the money will be decided later.
Also, if you are not too broke, you can seek the services of a professional decorator who will be able to guide you throughout the process!
—-
Vicky is a Food Blogger at AvocadoPesto, where she specializes in unique, healthy recipes for people who want to maintain a variety of diets, like Gluten & Dairy Free. She is also a world traveler and has visited over 60 countries.
---
Resources:
https://www.apartmenttherapy.com/design-definitions-whats-the-difference-between-wainscoting-and-beadboard-175574