Surrogacy is a complex process and requires a great deal of faith. It is a method of assisted reproduction where intended parents need to work with surrogates expected to carry and care for their baby/babies until birth. Intended parents use surrogacy to start or expand their families when they can't do so independently.
Here is the information you need to know for all those searching for the best agency for surrogacy.
If you are interested in becoming a surrogate or want to know more about surrogacy and the process, go through these seven steps.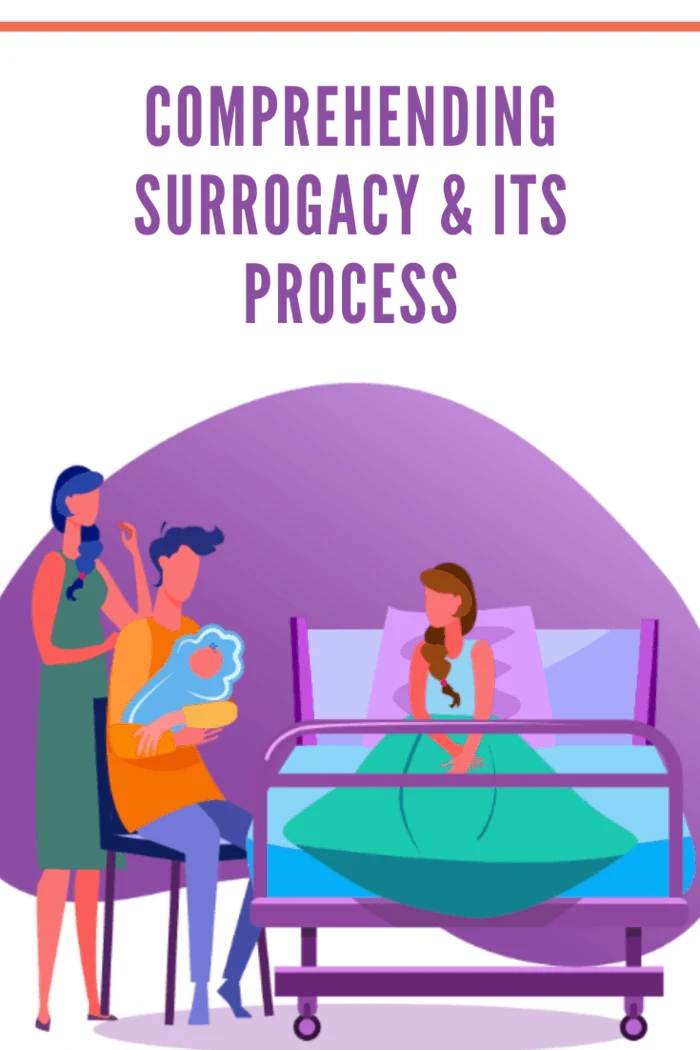 Know about Surrogacy Requirements
People have many misconceptions about the term surrogacy, especially women.
Some do not know where to start, so knowing every bit of a surrogate's requirements is essential.
A successful surrogate is someone who:
• Is of age between 21-41 years
• Has Body Mass Index lower than 33
• Has uncomplicated pregnancies and successful child deliveries
• Has delivered her child or currently parenting one
• Is a legal citizen or immigrant of the United States with valid and verified documentation.
Once you know this information, reach out to your nearest California surrogacy agency and fill out the application.
Fill out the Application Form
Get the online or offline application form and fill it out.
The form is mostly about questions related to health and birth history, the local environment, and your living situation.
You can also get information about why you will be the best surrogate mother.
After you fill out the application, you will have to connect with a pre-screening coordinator.
You can discuss your expectations for your journey.
The agency will also review your medical histories, conduct psychological evaluations, and perform background verification.
All this is done to ensure your safety and of the child.
Selection of Intended Parents
Surrogates get the chance to select their intended parents after they are matched.
They need to share their overall expectations, the type of intended parents, and their level of contact.
The selection criteria to connect a surrogate with the intended parent or parents depends on three requirements:
• Personality
• Legal factors and
• Preferences on selective reduction
Legal Processes and Agreements
Being a surrogate, you can have legal representation throughout the process.
You will get the chance to work with your attorney for the finalization of the contract closely.
You can also work on negotiations with the intended parents.
It is essential to agree with the terms and conditions of the contract entirely.
The agreement ensures a successful journey as a surrogate.
Once you complete the negotiations, you must sign the contract and agreement.
Medical Screenings
Once you get a final match with the intended parent, you must visit the IVF clinic for your medical screenings.
For every clinic, screenings vary.
So, what type of screenings will vary from clinic to clinic?
You might be asked to visit the clinic twice.
All the travel costs are covered, so you do not need to worry about the costs.
During this time, your insurance coverage is also determined.
If you have any maternity-related coverage, it will get covered by your ongoing health insurance plan, explains Web MD.
Also, if the intended parents have purchased any such plan specific to surrogacy, you can claim it.
Most agencies coordinate with the insurance coverage provider agencies on the surrogate's behalf and take care of the rest.
Local Monitoring & Embryo Transfer
The appointments for local monitoring are necessary for keeping track of your medications, health, and pregnancy journey.
According to Medical News Today, They also help the agency for surrogacy to monitor the time during embryo transfer.
You can get appointments from your nearest monitoring clinic and avoid traveling much.
The clinic will monitor and share your results with your surrogacy agency and intended parents.
Once your medical screening is complete, you must sign the contract with the parents.
You can later proceed with your IVF treatment appointment schedule.
This treatment is essential to make your body comfortable for embryo transfer.
The duration of this treatment includes the term from your medications to the transfer date.
Pregnancy and Birth
Once you achieve your pregnancy, agencies like Same Love Surrogacy will provide you with continued support.
They will make sure you are prepared for birth.
During the pregnancy, you can connect with the parents virtually via skype calls or texts to maintain a healthy relationship with them.
As a surrogate, you have already experienced the birth process, so you know how it should be.
Once you are admitted, the intended parents will come to meet you as soon as possible.
It is going to be a beautiful journey for both you and them.
Before the child's birth, you both need to work closely with the hospital and coordination team to let them know about the surrogacy birth.
They will ensure that you are comfortable during your trimesters for smooth and safe delivery.
It sure will be a beautiful journey, being a mother and giving birth to a child for the intended parents.
So, ensure you are clear about the process and agreements and comfortable enough to have a worthwhile and fruitful time.