This is a sponsored post. All thoughts are my own.
We live in a diverse workforce. I realize this as I talk to my children about their own career paths. I think all of my boys have wanted to be a fireman a police officers at one time or another. As they have grown, my girls have dreamed of being teachers. With Minecraft, my
girls
learn to code and find the passion for being an engineer.
For career day last year, Miss M created an outfit for her choice to be a veterinarian.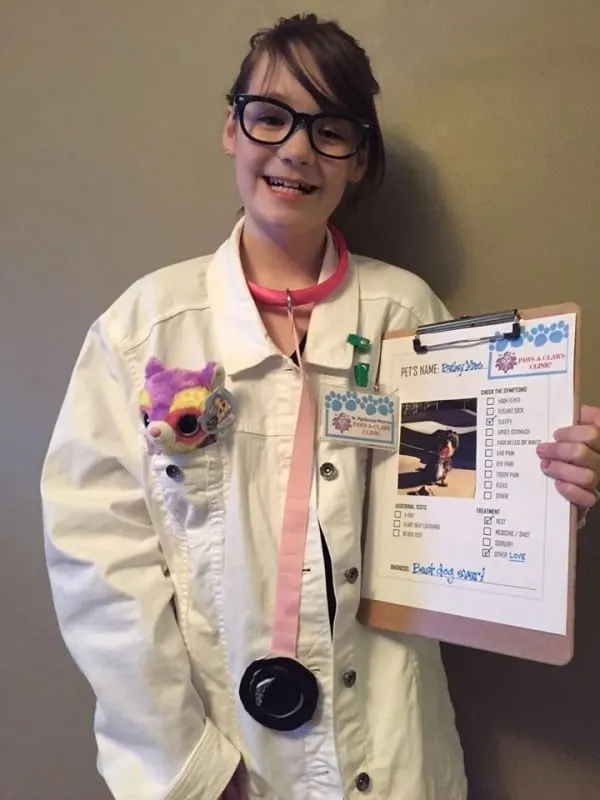 She has an immense love for all animals.
My children are growing up in a time when they have so many career choices available to them. Every day more than 100-million Americans head to work. The majority of them, while in critically important jobs, go unrecognized.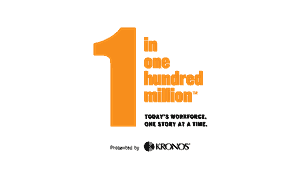 Kronos Incorporated, the leader in workforce management solutions, is celebrating people who show the character, the commitment, and the passion of today's workforce in their 1 in 100 Million Series by telling the stories of everyday people in the workforce. Each month Kronos releases a new video focused on one occupation – a firefighter, a nurse, a union electrician, and more (see full list below).
o Ep: 1 – Firefighter
o Ep: 2 – Trauma Nurse
o Ep: 3 – Produce Manager at a grocery store
o Ep: 4 – Union Electrician
o Ep: 5 – Hotel Front Desk Agent
o Ep: 6 – Restaurant Server
o Ep: 7 – Teacher
o Ep: 8 – Baseball Bat Maker was MLB pitcher
o Ep: 9 – Major in National Guard, works security for major events
o Ep: 10 – Justina Pratt: Safe Start Swimming Instructor at the YMCA, Lake Nona, FL
o Ep: 11 – Royce / Alligator Wrangler
o Ep: 12 – Shannon NeSmith / Truck Driver
o Ep: 13 – Zach Feary Stern Pinball, Chicago
o Ep: 14 – Jenny Theuman, Zookeeper
o Ep: 15 – Mike Perez, Sous Chef, Hearty Boy Catering, Chicago
I've watched the 1 in 100-Million series with my children on the
1 in 100 Million website
and am so impressed by the quality and stories we have watched. Episode 15 resonated with Miss M and me. She didn't know to be a Chef was a professional career choice–her grandma owns a restaurant, but she never really thought of Grandma as a "chef."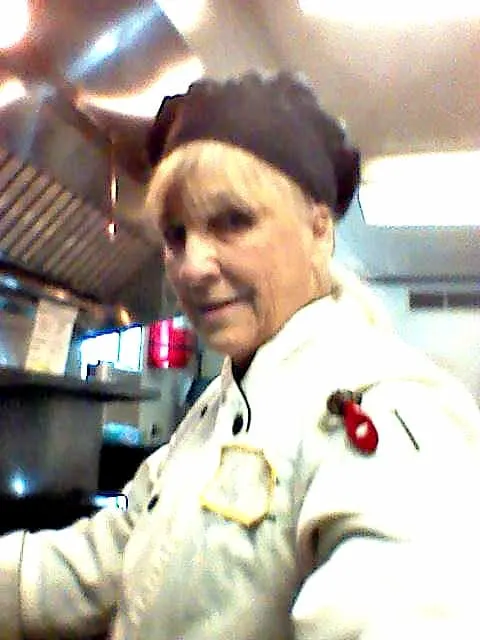 In the 1 in 100 Million Series, episode 15, we meet Mike Perez, Sous Chef, Hearty Boys Catering from Chicago. He's 44-years old. Miss M learned that a sous chef is second to the chef and preps all the
food to get ready for the event
, including cutting, prepping, slicing, dicing.
Primarily Perez is the chef for the off-premise catering, but he occasionally works the line at the restaurant. We talked about how this is like Grandma, who primarily cooks at her restaurant, but occasionally cooks at home.
The Hearty Boys keeps Perez busy as they cater a range of events from weddings, Bat Mitzvahs, Christmas parties to intimate dinner parties. Events range anywhere from 30 people to 1,030 people. Perez's team ensures the event is perfect for their client.
Perez is a story of second chances. He made some bad choices that landed him in
prison
, but he found work in the kitchen while was sort of therapy in prison. He was released in 2006 and decided he wanted to pursue cooking.
Perez was hired out of the Silver Fork program that Hearty Boys owners Dan and Steve helped develop for at-risk people looking for new careers. There were 330 applicants, and Perez was one of only 20 chosen for the program.
Perez is upbeat. He is energetic and passionate about cooking and food. He finds great satisfaction in making events perfect and memorable. Seeing the smile his food brings on someone's face is rewarding for Perez.
The story of Mike Perez doesn't end here. Dan, co-founder of Hearty Boys, encouraged Perez also to pursue his own product business, so on top of working for Hearty Boys, he also has fifteen restaurants as customers for his fresh produce.
Kronos 1 in 100 Million is a great series filled with stories like Mike Perez. People in the workforce that surround us find passion and fulfillment in their everyday work.