Last fall, nearly 20 million students were expected to start college.
Heading off to study for a university degree is a rite of educational passage. It's also a huge turning point in life — for many kids, it's their first time staking it out alone.
So, they need lots of supplies to get them through the four years ahead. And that's precisely why it can be daunting to figure out a college packing list for yourself or your child.
Don't worry, though — we know just what you need to pack for college. Here's our list of must-haves to bring the dorms in the fall of 2020 and beyond.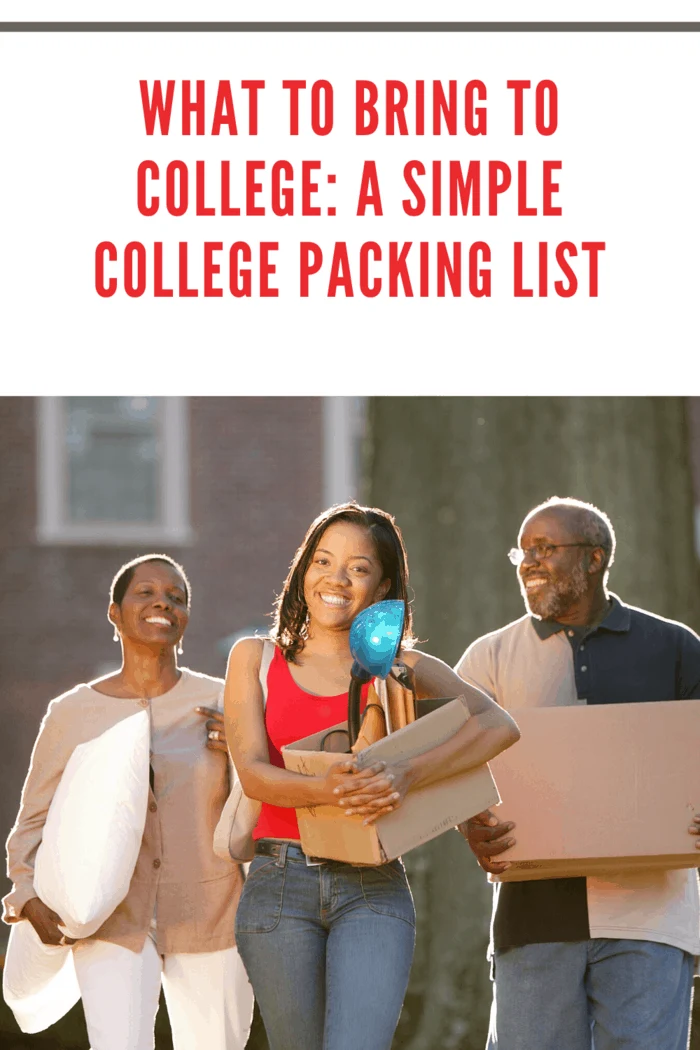 What to Bring to College: A Simple College Packing List
Bedding, Linens, and Bathroom Supplies
You can't go to sleep each night without a cozy place to lay your head. Pick up the following to transform your dorm bed into a welcoming bedroom:
1 or 2 pillows
Two sets of sheets — check with your university, since most dorm beds are sized twin extra-long
Mattress pad — again, check the size needed
Comforter
2 to 3 bath towels, as well as hand towels and washcloths
Laundry detergent and fabric softener
Laundry basket
Hangers
Shower shoes — you don't want to stand in a communal shower with bare feet
A shower caddy to carry all of your products to and from the bathroom
Earplugs and eye masks
Room Must-Haves
You'll also need a few items to make the room more functional, including:
Desk lamp and a bedside lamp
Bed risers to lift your bed and create storage underneath
Storage containers for under your bed, desk, etc.
A small trash can
A fan, especially if your dorm doesn't have air conditioning
Picture frames and personal snapshots
Extension cords and power strips to make sure you have enough plugs
Textbooks, which you can get at a great price by reading these articles on Text Book Rentals
Shareable Items With Your New Roomie
You should reach out to your new roommate ASAP — the sooner you build a bond, the better your year will be. You can also coordinate who will supply which communal items in the room.
You'll need:
A mini-refrigerator
Coffeemaker, if it's allowed
A rug to cover up hard, cold vinyl floors
Any artwork you want to hang up
Spring rods and curtains, if you want a finished look
Furniture, such as a futon or lounge chairs
TV, DVD player, or any other shareable electronic equipment
Toiletries and Kitchen Items
Finally, you'll need some supplies to stock your bathroom and kitchen closets. Here's what to bring:
Medicines for minor ailments, such as aspirin, cough medicine and antacids
Hair and body products for the shower
Dental hygiene products
Paper towels
Trash bags
All-purpose cleaner
Dusting rags
Food storage containers
Plates, forks, knives and spoons for in-dorm dining
Can opener
Water bottle
Extra lightbulbs for your lamps
You're Ready to Go With This College Packing List
Everyone's different, so this college packing list might not cover everything you feel you need for your dorm. But, if you gather everything listed here, you will be ready to go off to college — and live the best four years of your life.
And, while you're there, don't forget to check back in with our website for any university-related questions.