The way you dress communicates a lot about what you are and where you are going. That is why there are all types of cloth designs out there. However, when it comes to weddings, you have no choice but to make sure that you buy the correct dress for the occasion. What many people don't know yet is that when looking for the right dress to attend a wedding online, you will find all sorts of designs suitable for everyone. Apart from the couple getting married, the parents of the couples are next in line especially the mothers when it comes to fashion.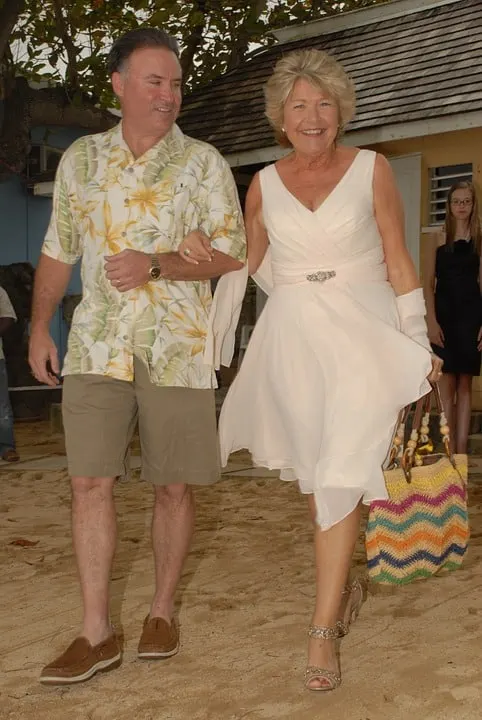 If it is your first time being a mother to a groom or bride, you should know that:
The perfect dress for you is online
When looking for a dress to attend your son/daughters' wedding then you should know that there are mother-of-the-bride gowns and mother-of-groom dresses online. This should be a perfect place to shop because these are the type of dresses designed for grown-ups and even the accessories, such as headpieces (like Kentucky derby hats or fascinators), dance shoes, and even pieces of jewelry, that come with these dresses are remarkable.
You need to find your dress on time
Never assume that you will have time to find the right dress because the moment you get online, you will be spoilt of choices. The best thing to do is find time to search online early enough so that you can choose the best dress amongst all the available ones. You will also want to find a dress soon so that you budget for it in good time. If it is saving for the dress, then you need to make sure that you give yourself enough time to save up for it.
Never gamble about your type of dress
At this age, you already know the kind of dresses that look good on you. Whether short, confiscated, or long dress, maintain your style. One mistake that many people do is that they gamble with the kind of dress to put on knowing very well that a dress may look nice but not on them. The worse part about doing this is that you will be uncomfortable and even your esteem may be lowered because of the dresses you shall see around you.
Don't forget the accessories
The best way to wear a dress is by completing it with accessories. When searching for a dress online, you will realize that some dresses come complete with accessories like dress petticoats, watches, shoes, pouches, and even a hairband. At times, you may need to buy the accessories as they do not come with the dress but you should know that some of these accessories are already available in your closet. That is because you are most likely to choose a dress that has your favorite color.
Conclusion
As the mother to the groom/bride what you wear to the wedding matters a great deal not only to your child but also to the people around you. The moment you have the wrong dress, or you decided to try something new on the wrong day then nobody will ever forget you.