Back to Basics for Girlie Fun
The top seven excellent choices of toys that small girls love to play the following: play kitchen sets, dolls, dollhouses, dress-up toys, Silly Bandz, Furreal Friends and Snuggimals, and bikes and motorized vehicles.
Little girls are just so animated and they love to play all the girly stuff.
With the endless releases of new toys around, shopping can really be confusing.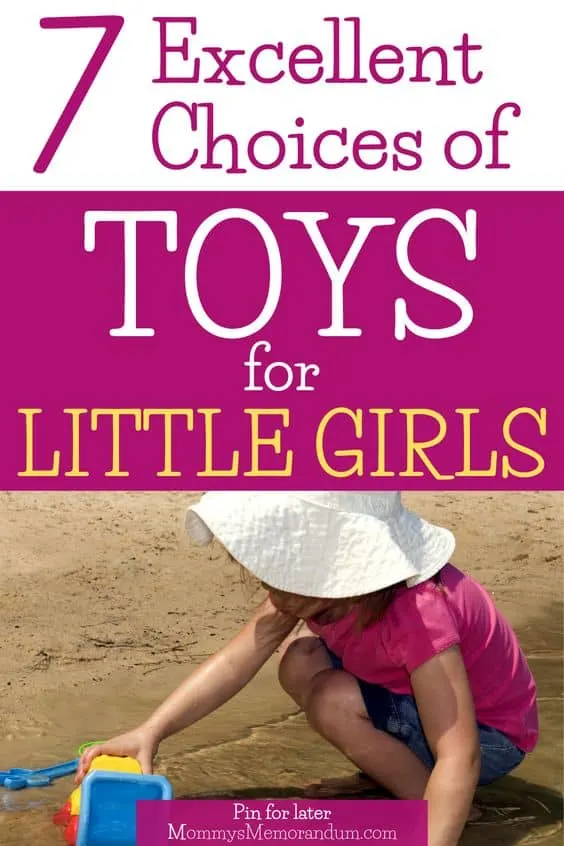 Here are some exciting new and classic toys that small girls really love to play:
Play kitchen sets
A kitchen set like KidKraft pink retro kitchen is not only a fun pretend house to play, but also a great toy to develop the creative imagination of little girls.
Imagine their fun when pretending to cook meals complete with all the kitchen equipment and utensils, great details, and a realistic kitchen with a faucet that swivels and knobs that really turn.
It is a fun toy for little girls, whether they are playing by themselves or with friends around.
Dolls
Girls love to play with dolls.
They love to dress them up, comb their hair, accessorize them, and do just about anything they can do.
There are a lot of dolls to choose from.
Classic Barbie dolls have always been popular with kids, especially that Barbie now has a series of animated movies released with featured dolls.
Corolle dolls are so much fun to play, too.
Their texture is so soft that kids love to cuddle them.
Their face is kissable -safe that parents do not have to worry about the chemicals and all.
They also feature different baby dolls that little girls can actually feed and even bathe.
Another great doll is Dora links doll by Mattel.
It's a fun-filled adventure with Dora Links, as Dora how grown into a girl making some fashion adventure.
Girls can connect Dora to their PC, and with some button clicks, they can change the length of Dora's hair, the color of her eyes, and also her necklace.
They can even buy clothes and accessories for Dora over Dora's online store and also play games with Dora right on their PC.
Dollhouses
Enhance the imagination of little girls and let the fun begin.
Kids can tell and show their own story with their colorful dollhouses.
Wooden dollhouses are great classics that little girls love to play.
Kids can use their existing little play dolls, while most dollhouses come with a family set of father, mother, and baby wooden dolls.
Fisher-Price's Loving Family Grand Dollhouse has also gained popularity, with high ratings for its realistic details, portability, and lower price compared to wooden dollhouses.
Dress up toys
Little girls do not only love to dress up their dolls; they love to dress themselves up!
You can find plenty of lovable outfits depending on their favorite theme or character.
American Girl Dolls have holiday outfits for little girls that match their adorable dolls.
Fairy dresses, princess gowns, and character costumes are fabulous for these little girls' pretend plays, too.
Do not forget to check out some accessories that match their outfits, such as magic wands for fairies and crowns for princesses.
Googly Bands
Being tight with a budget doesn't mean you can't get anything at all for your little girl.
Check out Googly Bands, which is of the top ten toys for girls in Amazon and a great fad among girls in school.
These colorful wrist bands come in different shapes and themes: fun shapes, princess shapes, sea creatures, and pets.
These bands go great with little girls' day-to-day adventures.
Furreal Friends and Snuggimals
These snugly little animal toys are so much fun for little girls.
They are like real pets with fur that fortunately gives you no allergies.
They move like real pets – Furreal dogs that move their heads and tail when you pet their backs; cats that knead their paws, meows, and purrs like a real kitty, and even a newborn panda that moves like a real panda and that you can feed milk on.
Imagine how much fun it gives to little girls who love pets.
Bikes and motorized vehicles
This is a must-have for little girls with an adventurous spirit.
Make sure you get one appropriate for your little girl's age.
Pink power wheels, pink bikes, or trikes are great for outdoor adventures your little girl will always enjoy.
Match it up with colorful protective gear, and they're good to go.
Always remember that when you go shopping, the toy you give is as unique as your little princess.
To give a little extra special touch, wrap your gift in lovely shades of her favorite color or her favorite character.
Then you can see how her face lights up when taking your enchanting present.
Disclosure: I received no monetary compensation for this post.