We received Magformers – Minibot's Kitchen (33 Piece) Set in exchange for this post. Our opinion and love for building sets and playtime remain our own.
Children's imaginations are limitless, from fairytales and storytelling to building, decorating, and creating.
If your "3-nager" is anything like mine, they love to play with things that keep their imagination, creativity, and hands busy.
My toddler loves toys that she can play with by herself and with others.
The Magformers – Minibot's Kitchen does all this at home and on the go.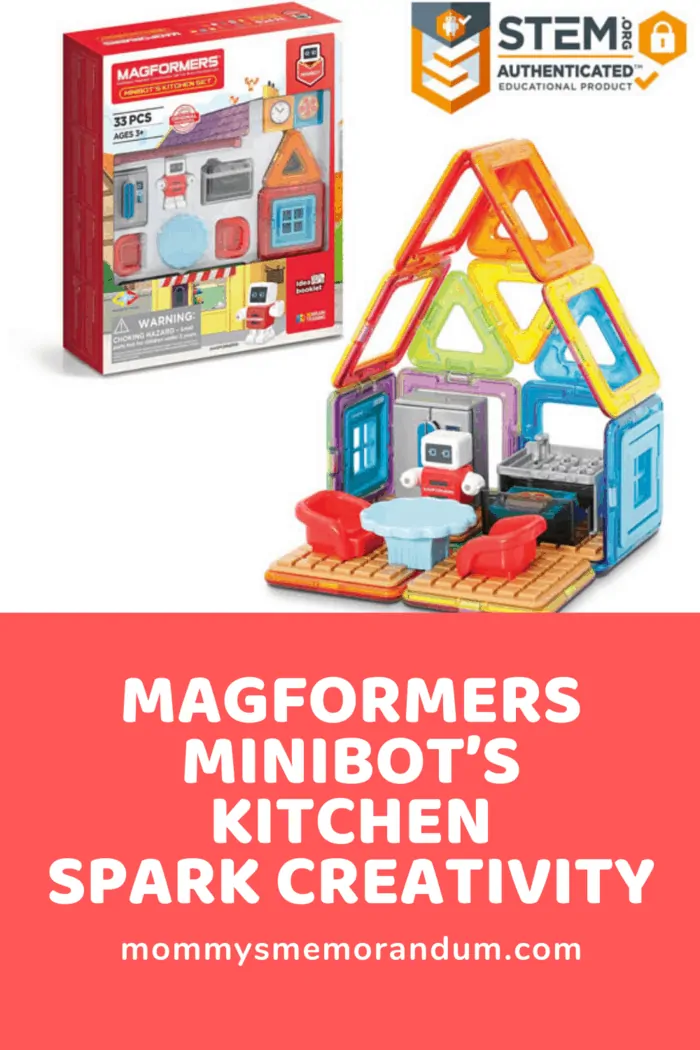 You can do many different activities with the Magformers – Minibot's Kitchen rated ages three and up.
It features three magnetic geometric shapes that can build any design your little one can think up, nine all-new accessory pieces that include a table, chairs, pizza box, windows, clock, refrigerator, oven, and a robot.
You also receive a step-by-step instruction sheet that shows many cool designs possible to build.
The Magformers – Minibot's Kitchen has provided endless hours of imaginative play for my daughter and me.
We have built all the designs from the book puls hundreds more of our own.
Madi's favorite things to do and play is "kitchen" and "grocery store" with her friends and family.
This set allows her to create her own kitchen shop and invite others to come to dine with her.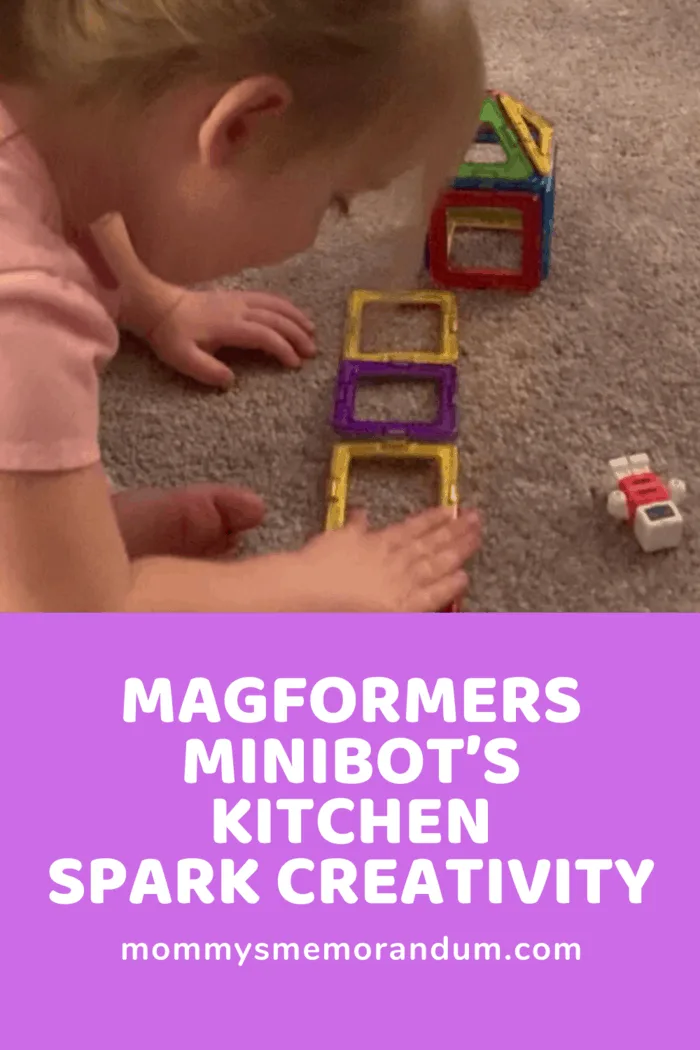 Madi loves to have competitions to see who builds the best creation.
This Magformers – Minibot's Kitchen set has amplified our ability to have these competitions. Even though she usually wins, we all still enjoy it.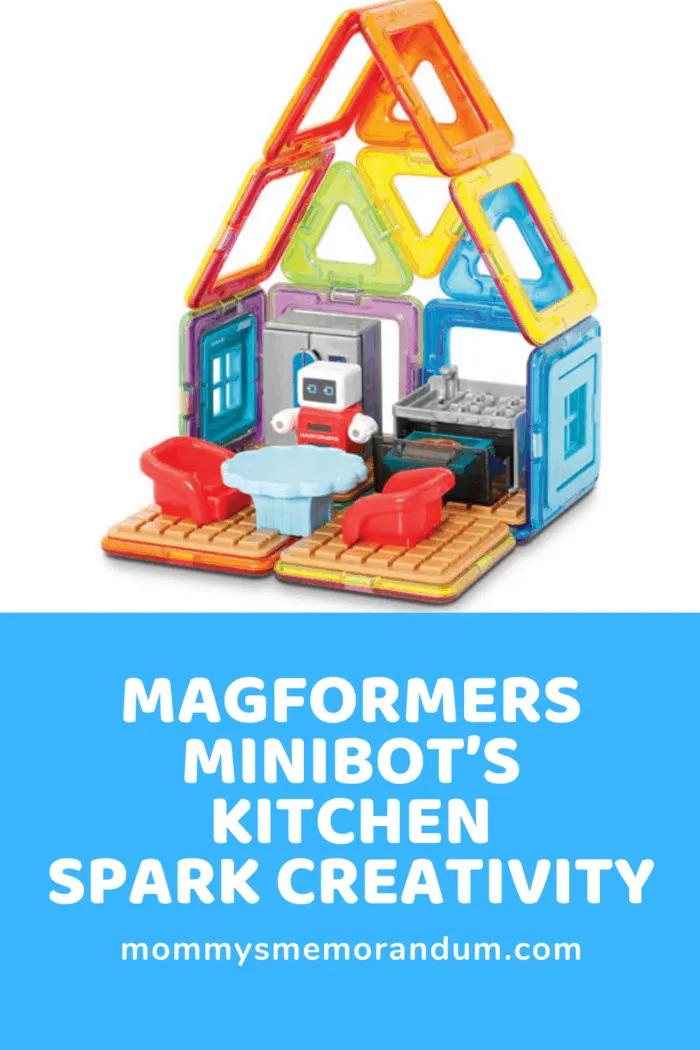 The Magformers – Minibot's Kitchen has become a favorite household toy.
Not only do we have hours of fun playing with them, but the clean is a breeze.
It's even easy for Madi to do clean up herself.
They are magnetic, so they all stick together and go back in the box.
This has helped keep the playroom neat and ensure we don't lose pieces during our busy playtime.
With the Magformers – Minibot's Kitchen fitting right back into the box, it allows us also to take it with us on outings.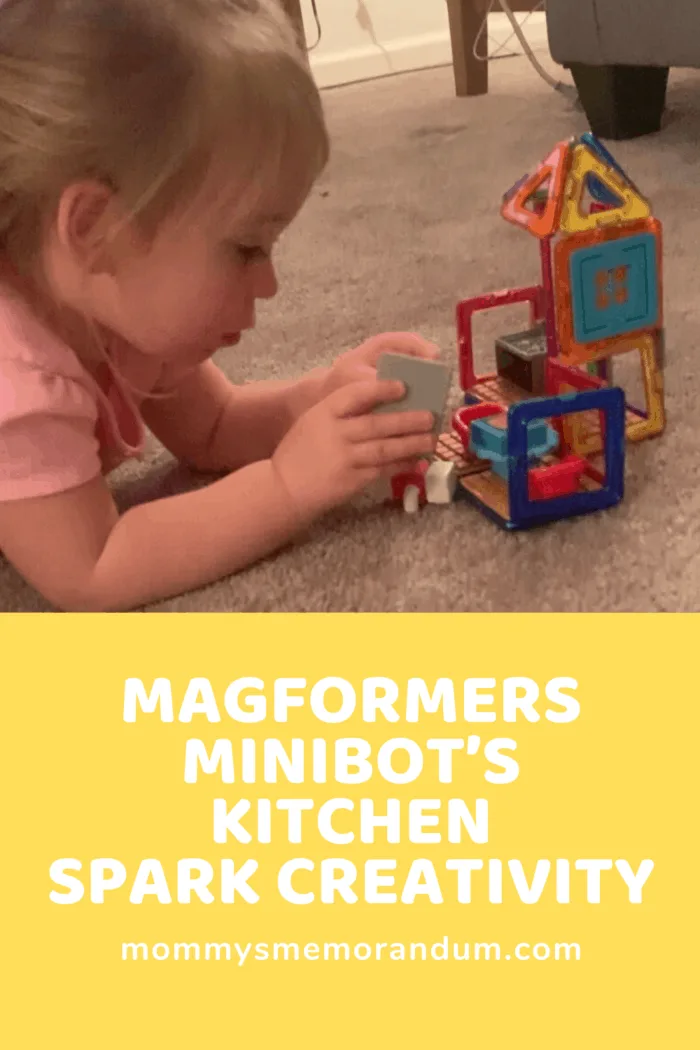 This playset has helped keep Madi occupied while running errands and even at the doctor's office.
We know kids don't have a lot of patience and get bored of sitting and waiting on us grown-ups all the time.
This toy set has been a lifesaver to pull out and occupy her busy mind and hands.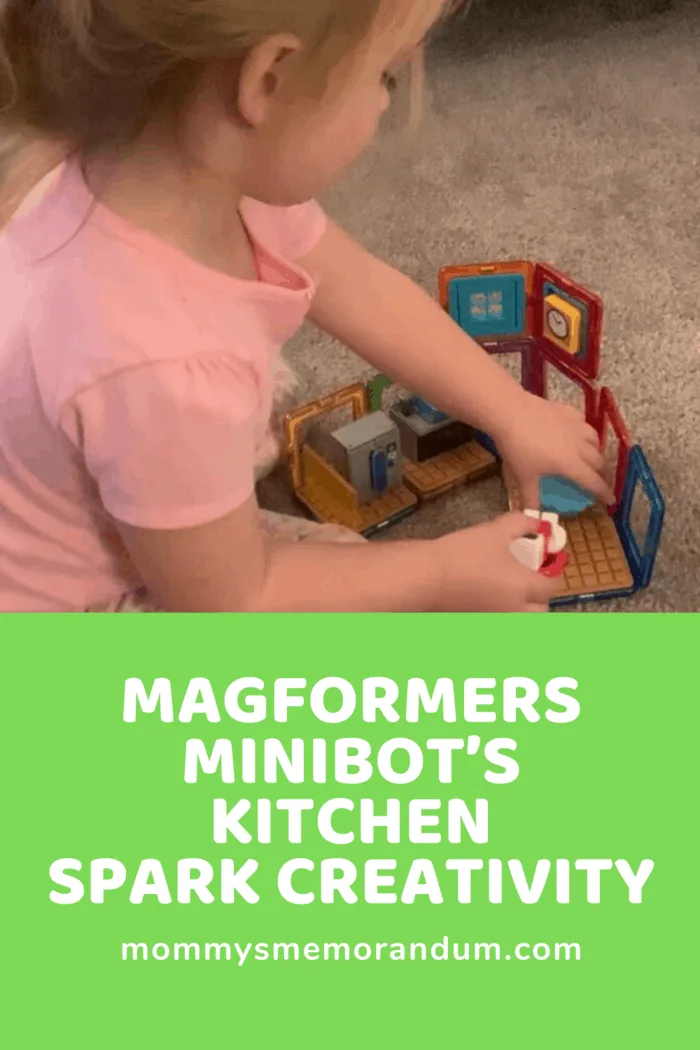 I have been going to a chiropractor three times a week, Monday, Wednesday, and Friday.
On Wednesdays, I have to take Madi with me.
This toy is the best to pull out and let her play with while I do my prep exercises and get my adjustment.
It keeps her calm and quiet while still letting her use her imagination and creativity.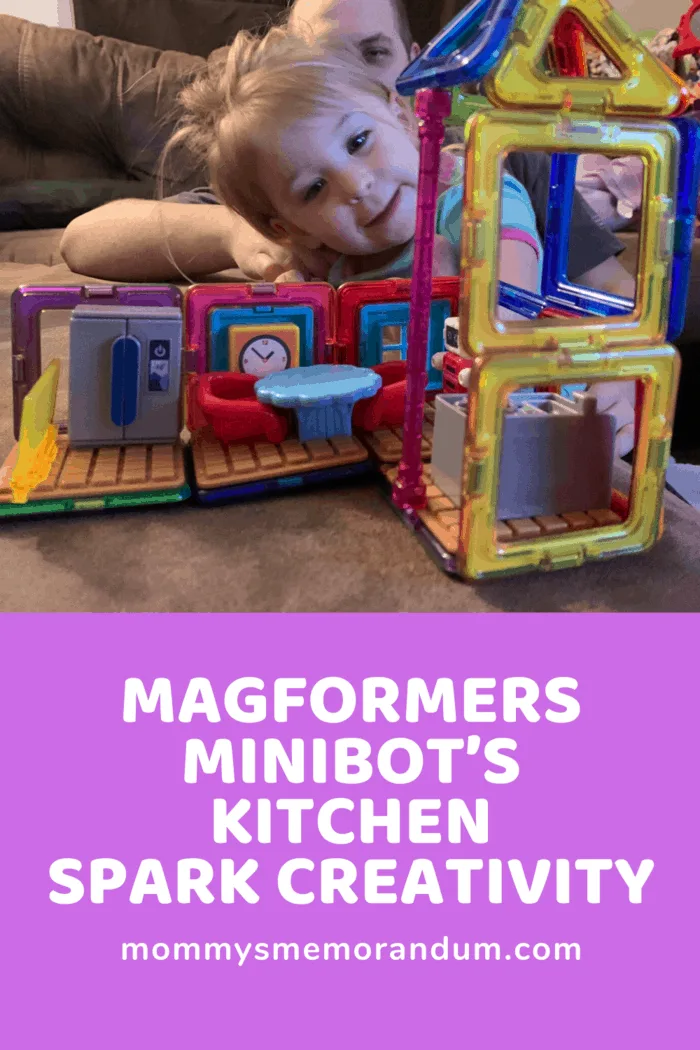 The Magformers – Minibot's Kitchen is a great gift idea for your little one.
Get them something to spark their creativity for Valentine's day!
It sparks creativity and will give endless hours of playtime for you and them.