Tidbits are fun Meringue Cookies without the work.
With less than two calories per meringue Tidbits and ZERO net carbs per serving (10-pieces), they are light, delicious treats for those on a KETO diet, people with diabetes, or anyone who just loves a delightful tasting snack!
All Tidbits meringue bites are gluten-free, soy-free, cholesterol-free, Non-GMO, Sugar-Free, and Lactose-free. It's the freedom of snacking without the additives and the guilt.
Meringue is my jam.
I love it on pie but the idea of Meringue Cookies collided with my taste buds while I lived in Miami.
They melt in your mouth.
They have the texture of a cloud.
That's exactly what Tidbits remind me of.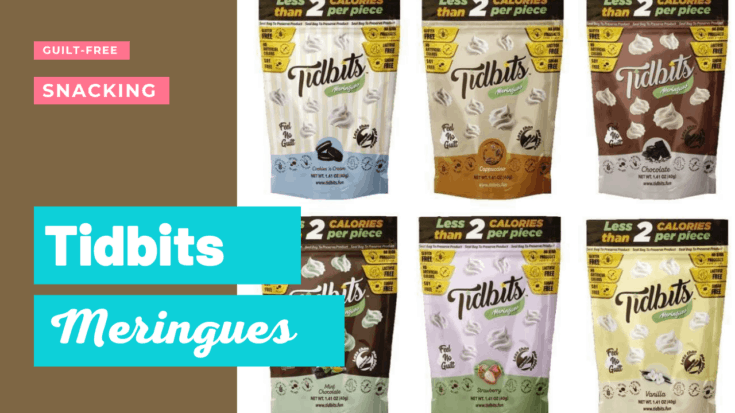 I think Tidbits are amazing, and without embarrassment can admit I've eaten entire BAGS (40 meringues per bag) alone.
I can't help it.
The flavors, texture, and taste are incredible–cappuccino, cotton candy, cookies and cream, vanilla, chocolate, mint chocolate, caramel, and strawberry.
Are you drooling yet?
Bid farewell to unhealthy snacking. Bite-Sized deliciousness for everyday snacking and launched Diabetic and KETO lines.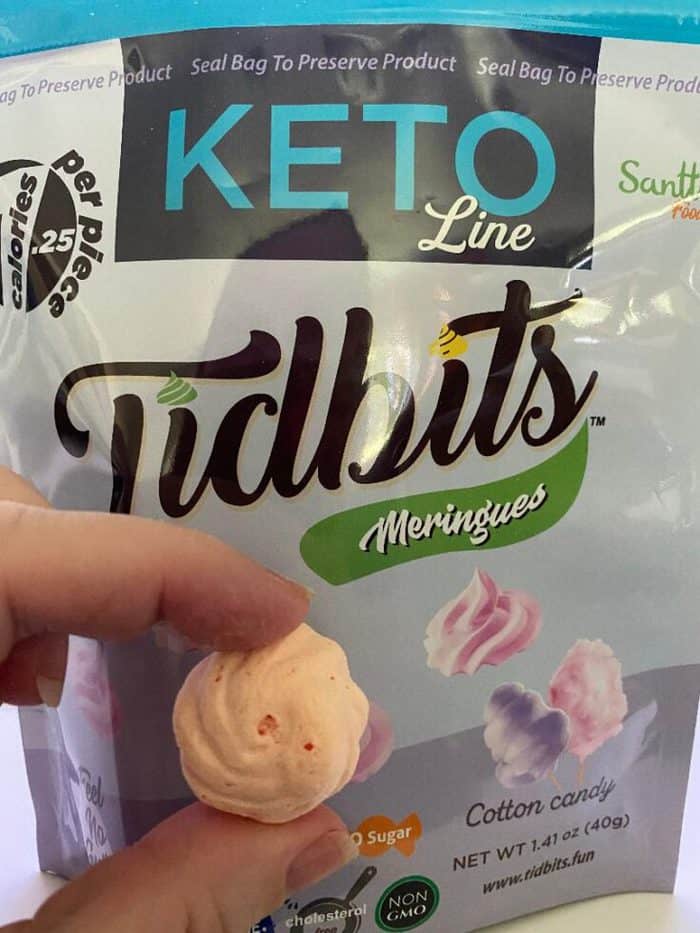 We all enjoyed the Tidbits Cotton Candy Meringues.
They were like getting cotton candy from the Fair.
There is a crisp crunch and the flavor of cotton candy just melts in your mouth.
Definitely one of our favorites.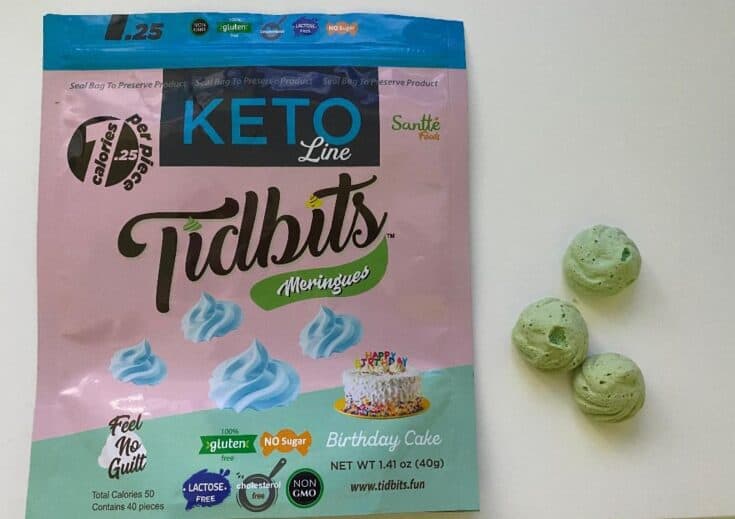 I am a fan of all things "birthday cake" and these Tidbit Birthday Cake Meringues did not disappoint.
The color was not what I expected–they are sort of an ugly green, but that has nothing to do with flavor.
I at the whole bag by myself.
They were just too good to share.
MacKenzie is a barista so she was really excited to see the Cappuccino flavored Tidbits.
She wanted to be the first to taste them and instantly she was in love with them.
Overall, my family enjoys snacking with Tidbits meringues.
There are so many flavors to satisfy the craving.
They are crisp, sweet, and a guilt-free way to enjoy snacking.