Regarding home renovations and repairs, your neighborhood electrician is one service provider that can make your life easy or turn it into a living DIY nightmare. Hiring a qualified electrician is critical to your safety, budget, and schedule. However, identifying the right electrician easily can be tricky as websites are usually made from templates, says ImagUp. As such, they can convey a sense of professionalism even if the service provider does not have experience or even a license.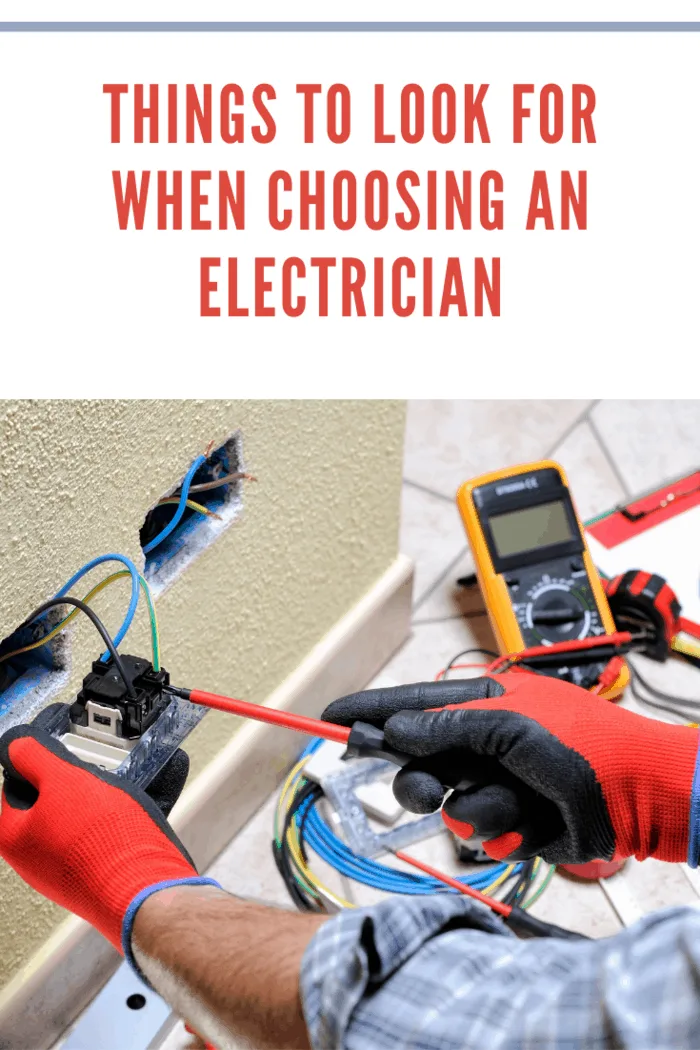 01. Credentials
First and foremost, you should seek an experienced electrical repair service provider who is licensed. Licensing means the service provider is not just a handy person who may or may not know his or her way around an electric socket. Being licensed means serving as an apprentice for a few years and then becoming licensed with the state. You can check on licensing credentials by phoning your city's licensing department. When checking on anyone's credentials, you can search by name if the electrician is an alone provider and by company name for larger firms.
02. Insurance
According to The Hartford, Insurance helps protect your investment if an electrician somehow makes a mistake that ends up with an appliance being shorted out or an entire home being burned to the foundation. Additionally, it covers any damages made during the service call. When checking on insurance, you must ask the electrician about the company that provides liability insurance.
Calling the company will then allow you to determine if the electrician has professional liability insurance, which covers mistakes made on the job. This type of insurance is different than a general liability, which often does not.
03. Reputation
Once you have found a few qualified electricians and need to determine which one is the best, you can proceed to online reviews provided by Yelp, Google, or Angie's List. Reviews on these three sites can allow you to check on the service provided to previous customers.
Additionally, online reviews will often outline the scope of services the electrician provided, so you can determine if a particular electrician has provided exceptional service related to your needs. Finally, many reviewers will comment on all aspects of an electrician's service, which allows you to determine if the electrician communicates clearly or engages in poor customer service. You should attempt to see if the electrician arrives on time whenever you check the reviews.
You should also look for an electrician with consistent four-star and five-star ratings when checking reviews. While three-star reviews are not necessarily bad, they are not necessarily good and indicate that the electrician did not offer top-notch services.
In terms of checking reviews, you must check multiple sites. Doing so will allow you to get a wider sense of how much experience someone has and how consistently the person was able to satisfy a certain set of job requirements.
04. Services
You should look for someone capable of handling your job requirements, but you should also determine if their standard service list covers your residential or commercial requirements. If you call an electrician who prefers commercial work because the jobs are more lucrative, you might wait for days before receiving a callback.
Similarly, if you are calling about residential services, you should check to see if your job is too small or if it fits the preferred job types. For instance, if someone advertises residential wiring, they might prefer whole-house jobs. However, if the service list indicates a firm will install a light socket or a ceiling fan, you can usually depend on them to do just about any type of job, no matter the size.
05. Pricing practices clearly stated
The payment schedules for electricians can vary widely. For instance, some might charge a visitation fee while others might not. Additionally, a company that charges a visitation fee might roll the fee into the overall bill. Another company might add visitation fees to the overall bill, resulting in an extra cost of a hundred or so dollars.
For some jobs, companies might send a two-person team. In this case, you will likely be paying two hourly rates. If this type of payment schedule is unclear, you could be very surprised to receive a bloated bill after a job that spans several hours.