The proverbial saying old is gold perhaps fits stainless steel material the best.
According to Forbes, When it comes to the choices of home appliances, stainless steel seems to be dominating this segment for ages now.
Some believe that it has been almost two decades that this metal made its way into everyone's home.
However, now the question remains – will it still survive?
Given it has been there for such a long time, you can have some doubts about its future, which is quite relevant also.
But you need not worry because the real appeal of the stainless lies in its trendy finishes.
The Whys and Hows of Stainless Steel Kitchen Sinks
Surveys demonstrate that about three out of four homeowners still want to incorporate stainless steel appliances into their interior theme.
They are ready to indulge in this trend because of the effortless style that it can exude irrespective of the setting you have in your home, particularly the kitchen area.
Whether your cooking area is wooden or something else, you can choose this metal type to do justice to the entire surroundings.
It can reverberate with any modern, traditional, transitional, rustic, mid-century, and transformational theme hassle-free.
One of the easiest ways to make this a part of your everyday life is that bring a stainless steel sink in your kitchen, where this can have the ultimate utility.
Stainless steel kitchen sinks are second to none in terms of durability, hygiene, and general ability to seamlessly merge with any décor.
And you don't have to go overboard with your budget to give your cooking area a long-lasting and attractive partner.
In essence, there are countless reasons for which you can invest your money in this.
Let's unveil them one by one for clarity.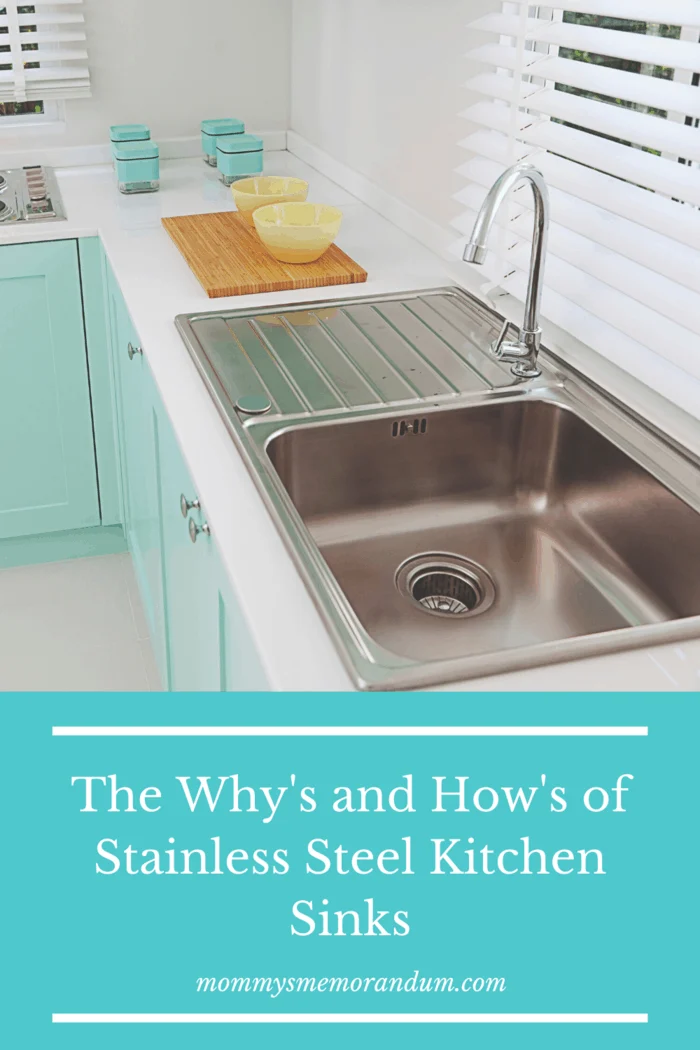 Why buy a stainless steel kitchen sink?
An unrivaled durable material
Whenever someone talks about stainless steel, the typical highlight remains to be its durability.
It is an indisputable choice in this regard because it doesn't have the risk of chipping, staining, or tarnishing like most of the other materials.
It can serve you for many years despite being heavily used.
Regular use will not cause significant damage, so you may have to regret your decision.
For an experience of quality and trust, you can try any of the leading Kraususa stainless steel sinks.
Nothing could feel so easy to maintain
Stainless steel is a type of metal finish that stands for gloss and non-porous traits.
You can wipe your basin with warm water to keep it always clean.
It doesn't need rubbing or scrubbing to eliminate stains and debris, as it can resist marks and dirt.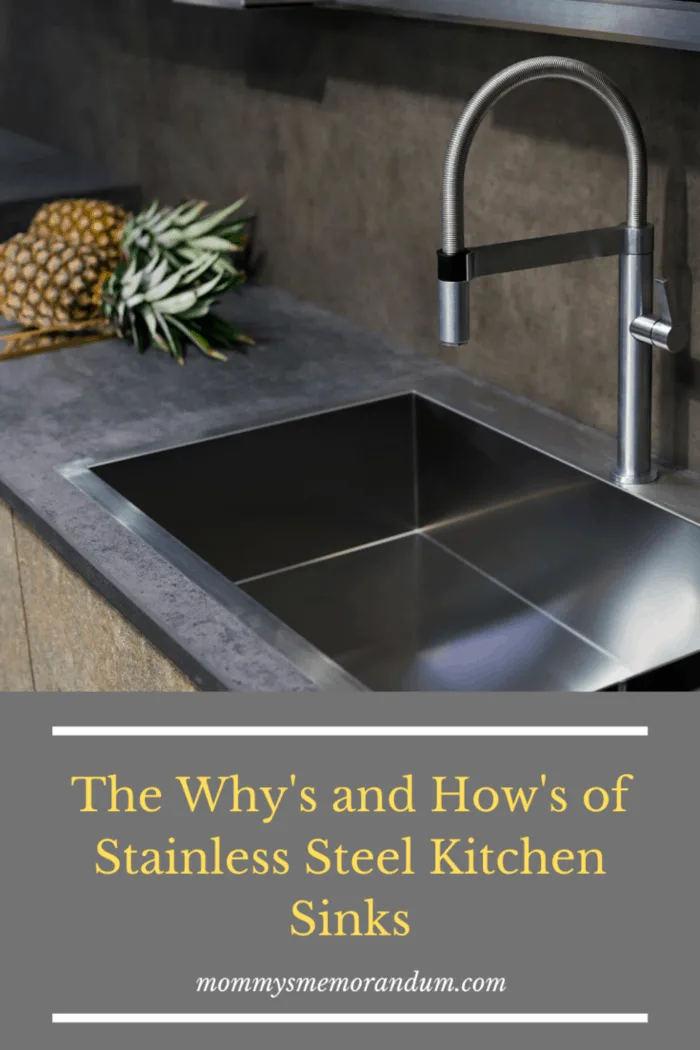 It adds an extra touch of hygiene
The kitchen is most vulnerable to bacteria, germs, and other unwanted elements due to moisture and food items.
Hence, it becomes essential to pay attention to its cleanliness.
Since you use this place to prepare meals for everyone, you cannot afford to ignore this aspect.
Stainless steel sinks feature impervious surfaces that don't allow germs and food residues to settle there.
As a result, the chances of health hazards remain quite low.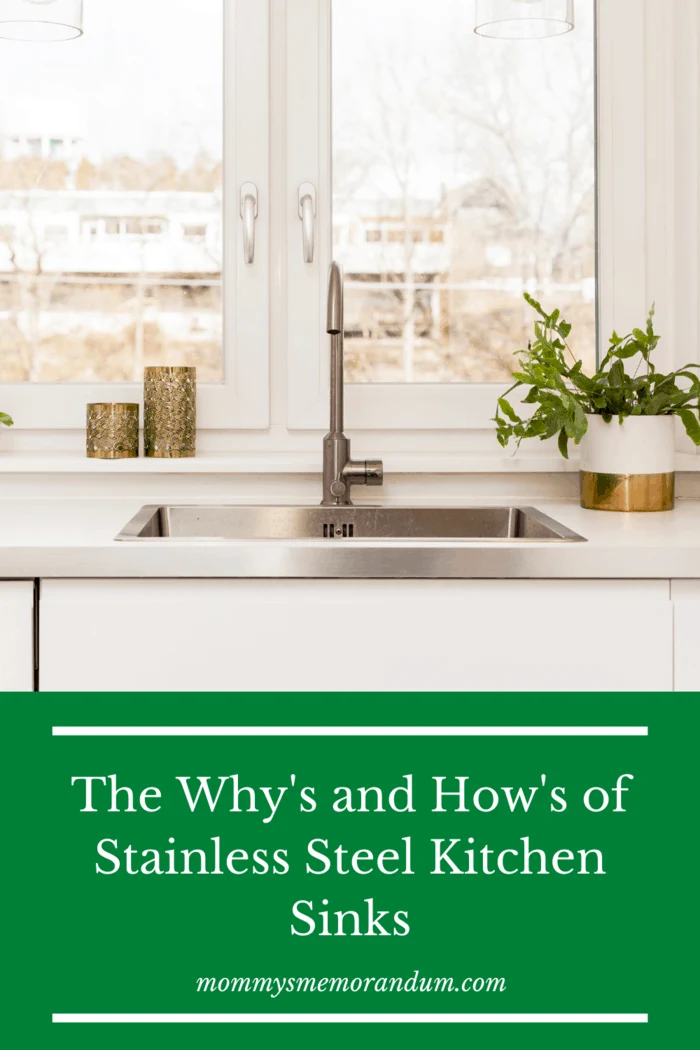 An example of versatility
The brushed or polished surface of the silver stainless steel sink gives it a more sleek appearance, which it goes with all types of home décor.
Once you get it, you can run multiple kitchen renovation endeavors without replacing one.
It perfectly syncs with others
Homeowners like to lend their kitchen a coordinated look, and stainless steel can come in handy for this purpose, also.
Faucets, blenders, toasters, and other kitchen appliances are also easily available in stainless steel bodies.
Due to this, you get to create an instant uniform ambiance in your kitchen.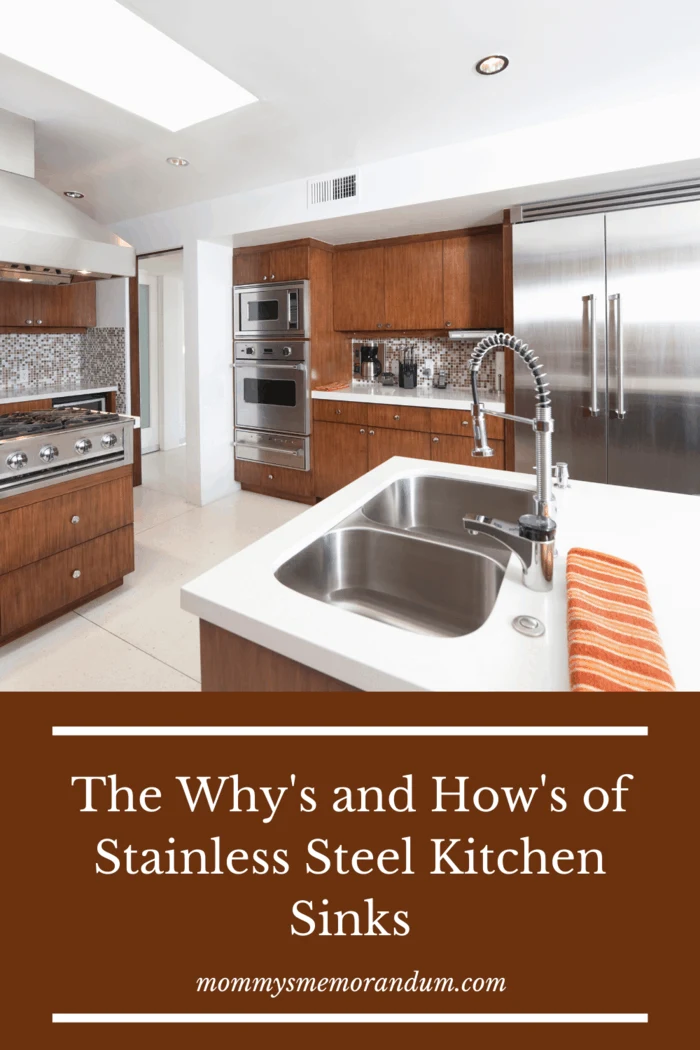 How to use a stainless steel kitchen sink?
So, as you can see, stainless steel seems to be an unbeatable choice when choosing a sink partner for your kitchen.
If you don't feel confident enough to utilize its looks correctly, you can take inspiration from other kitchen décor ideas.
For example, you can go all out with a stainless steel theme in your kitchen, including stainless steel knives.
For this, you can buy a refrigerator in this metal body with transparent doors to make internal contents visible to the eyes.
It can be an excellent feature for any upscale home as you always have to keep it well-organized.
With that, you can buy steel light fixtures, stainless steel drawers, and so on.
Stainless steel kitchen sinks and all these things together can transfer a quick modern and urban appeal to your cooking area.
Plus, the theme can remain in trend forever.
The dangers of wear and tear will also be very low.
So, what are you thinking about now?
Get inspired and bring this sink material into your kitchen hesitation-free.
For quite some time, cast iron had ruled the kitchens.
But its heavy structure, corrosion, and chipping risks slowly affected its popularity with homeowners.
They found respite in the form of stainless steel that began to become a part of the US homes in the 1930s.
Its resistance to rust, corrosion, and heat made it a superstar of the kitchen, where most materials fail to show tolerance for these.
No matter what shape and size the kitchen is, you can always look forward to getting the proper fit in this.
Another vital point is money.
Since it is durable and cost-effective, too, you know you are not spending too much budget on this single item.
It is cheaper compared to many other sink types available in the market.
And then it is a one-time investment.
If you buy good quality stainless steel sink from a reliable brand, you can expect it to adorn your kitchen for a long time.
Anyway, make sure you pick the right configuration for your cooking area.
Like others, these sinks offer choices in installation, from top mount to under-mount.
Then, you can also select from a single bowl to double bowl systems as per your convenience.
There are many reasons to choose stainless steel kitchen sinks in the kitchen.
Which one of these reasons stands out to you?