There's a new popcorn brand taking the market by storm, The Little Kernel.
It's a brand created by The Real Housewives of New Jersey stars Jacqueline and Chris Laurita.
I love the name and there are a variety of flavors to make snacking fun.
If you watch The Real Housewives of New Jersey, you may already be familiar with The Little Kernel.
The brand debuts in the episode "A Life to Envy" on Sunday, July 31, 2016.
Chris Lauria is discussing with Flood Creative the brand's packaging and explains to the agency that the inspiration for the name came from his autistic son, Nicholas, who follows a gluten-free diet.
Nicholas enjoys Popcorn but the pieces are too big for him to snack easily.
The Little Kernel is a "better for you" popcorn.
It's non-GMO, whole grain, low sodium, Diary Free, and cooked in 100-percent Pure Olive Oil.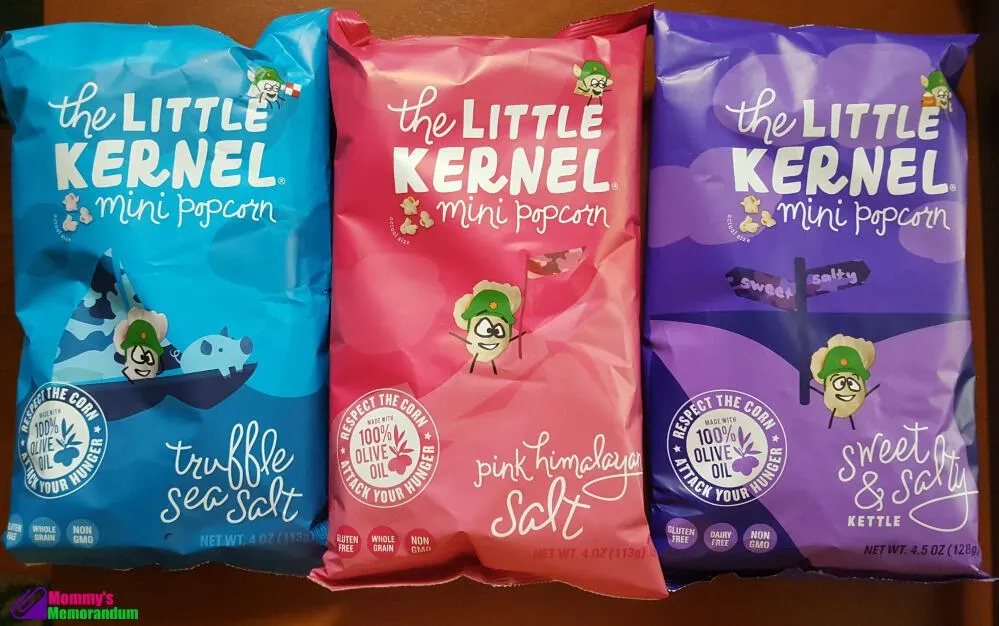 Out of the bag, you'll notice what makes The Little Kernel stand out from other popcorns–the mini kernel.
It's about half the size of a regular popcorn kernel.
It's a kernel that when popped is almost hulless which means nothing gets stuck in between your teeth.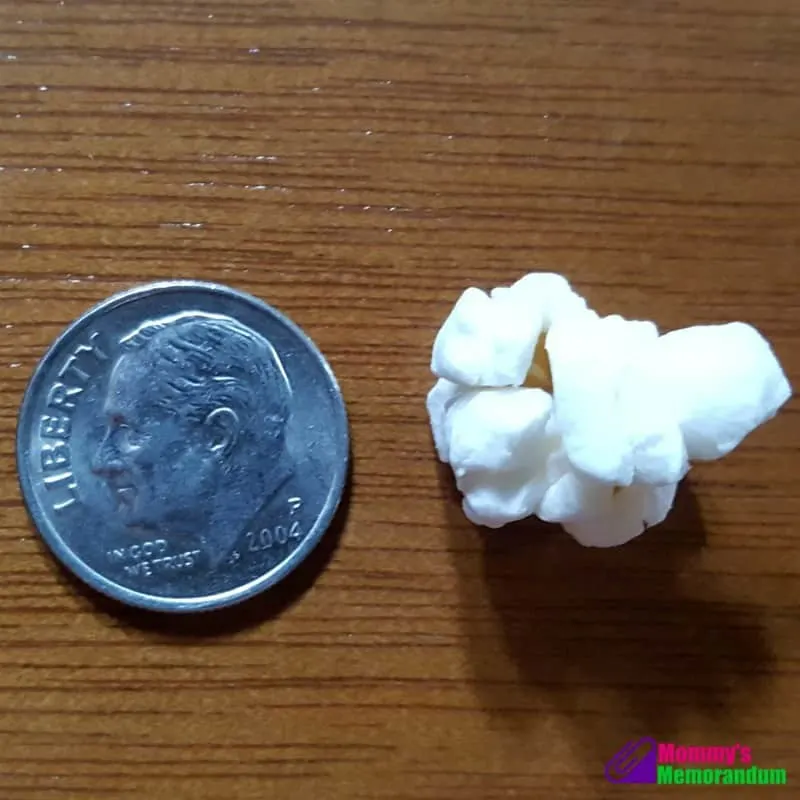 It's also a brand that gives back, in 2016 The Little Kernel gave a portion of all sales to Generation Rescue.
Don't let The Little Kernel fool you.
It may be small but it's big on flavor.
Like canned corn, popcorn offers a lot of texture and of course flavor.
I love the Sweet and Salty.
It is a nice tasting kettle corn. It's light and crispy.
The Little Kernel Tells a Story
The brand has a tagline "Never Surrender to Subpar Snacks."
Even more fun is that each package tells a flavor story with custom illustrations created in-house by lead designer Melissa Piombo.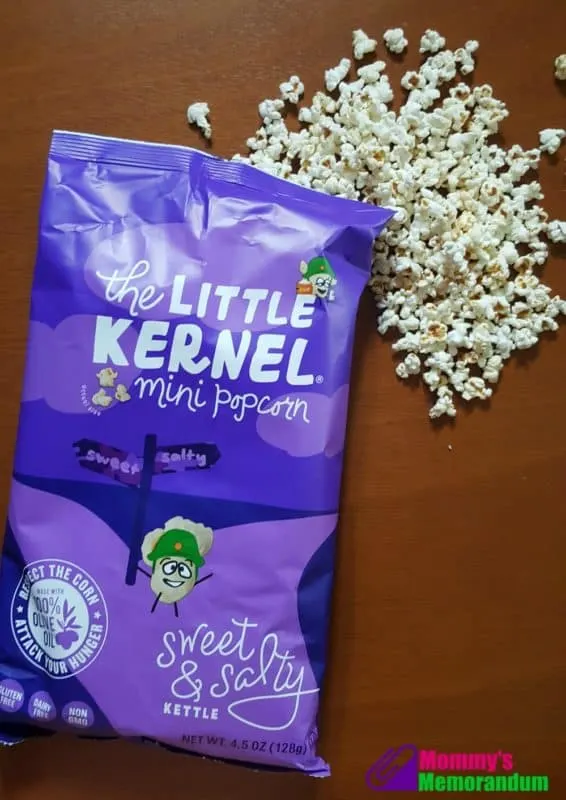 The Little Kernel popcorn company won the coveted GDUSA 2016 Graphic Design Award.
Consumers will find The Little Kernel available in six all-natural flavors: Naked, Truffle Sea Salt, Sweet, and Salty Kettle, Pink Himalayan Salt, Butter, and White Cheddar.
We are enjoying snacking with Chris Laurita popcorn, The Little Kernel and appreciate the flavors.
The Little Kernel popcorn company in 2021 seems to have fallen into obscurity.
A major contributor could be due to the fact that shortly after they came out with Little Kernel at trades shows larger companies followed suit and had mainstream marketing.
*We received The Real Kernel popcorn in exchange for this post. All opinions and our love for snacking on popcorn remain our own.