My kiddos love comics and action heroes and The Deep, now available to stream on Netflix, based on the Aurealis Award-winning graphic novels from #1 New York Times bestselling comic book author Tom Taylor, might be a great summer watching or reading choice.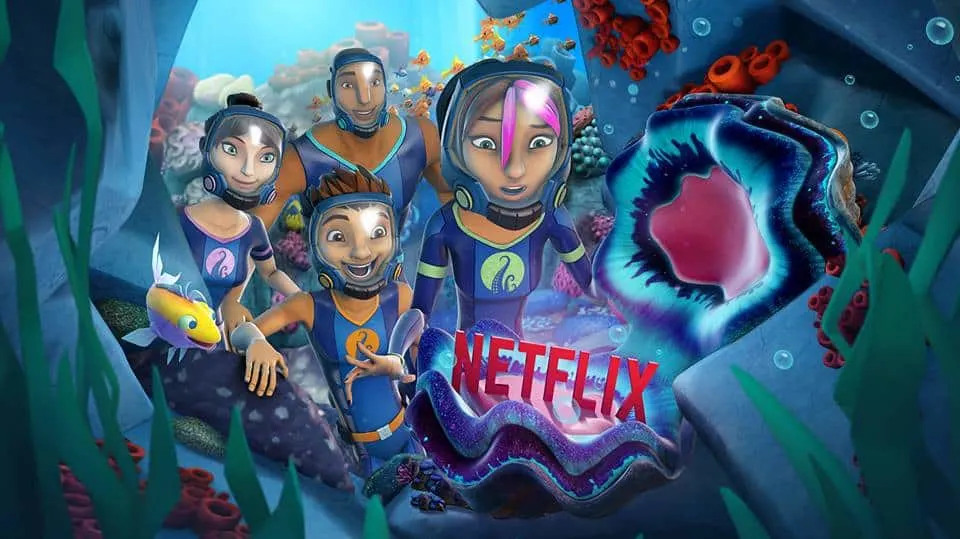 The Deep is a visually stunning underwater adventure series for kids ages 6 – 12 and their families!
The Deep follows the adventures of the Nekton family—a brilliant team of underwater explorers. There's 12-year-old Antaeus (Ant); his analytical 15-year-old sister Fontaine, an astute navigator; and their parents Will, an oceanographer, and Kaiko, a marine biologist; and, of course… Ant's pet fish!
The Deep Synopsis:
Continuing a long family legacy, the Nektons live aboard a state-of-the-art submarine, the Aronnax, while exploring uncharted areas of the earth's oceans to unravel the mysteries of the deep sea
While others look up to the stars, this family knows that an infinite number of things shine brightly in the darkness below. The Deep is a place where sea monsters swim through sunken cities, pirates lurk amidst floating black markets, and where a mysterious group of Guardians hide long lost secrets.
Watch The Deep Trailer
The Deep
is based on the graphic novels
The Deep: Here Be Dragons
(SRP: $11.95) and
The Deep: The Vanishing Island
(SRP: $11.95)
, authored by Taylor, illustrated by James Brouwer, and published by Gestalt Comics, each featuring 80 full-color pages that you can read with your children. Both titles can be purchased at
Both titles can be purchased at Last Gasp Books and Comics. Or check out The Deep web page at Australia-based Gestalt Comics for more information and other digital purchases.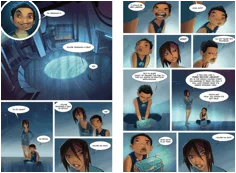 Technicolor is the underlying rights holder to The Deep, which is co-produced by Australia-based A Stark Production and Canada-based DHX Media.