Terra's Kitchen Fruit Nachos are a sweet temptation without all the guilt.
Nachos are a big hit at our house.
They always make me think of my dad. As a bachelor, Nachos are his go-to.
The kiddos would visit and Grandpa Joe would become a culinary genius assembling Nachos for them all to gather around the table and eat together.
It seems the trend caught on because now we see them on almost every menu when we go out.
While my kiddos go for the traditional nacho chips with chicken or beef, cheese, and maybe some additions like beans or corn, sometimes we gotta shake things up and that's where Terra's Kitchen comes in.
A West-Coast meal-delivery service, Terra's Kitchen has found a way to up the ante with their recipe for Fruit Nachos.
Not only healthy but incredibly sweet and delicious, you can now enjoy your favorite app for dessert!
Please see below for the recipe courtesy of Terra's Kitchen.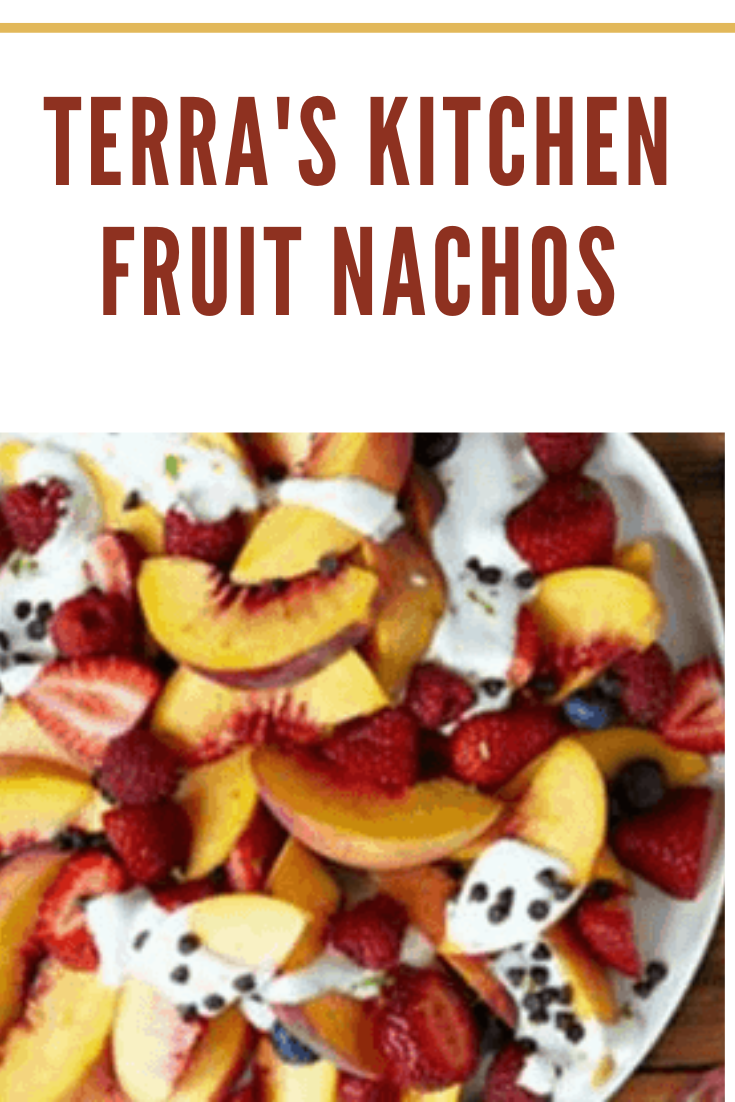 Terra's Kitchen Fruit Nachos
Ingredients:
2-3 medium peaches, apricots, berries, and/or bananas, sliced
1 cup plain whole-milk Greek yogurt
2 tablespoons freshly squeezed lemon juice
1 teaspoon vanilla
1 tablespoon honey
Optional topping: granola, pumpkin seeds, coconut chips, mini chocolate chips, dried and snipped cherries, or dried and snipped apricots
How to make Terra's Kitchen Fruit Nachos:
Arrange the fruit slices on a large serving platter. Stir together the yogurt, lemon juice, vanilla, and honey in a small bowl. Drizzle over the peaches and sprinkle on toppings as desired. Serve immediately.