Finding the Perfect Gift to Show Your Love
When it comes to expressing your love and appreciation for your significant other, the sentiment behind the gift truly matters. You want it to be more than just a mere token; you want it to be a heartfelt surprise that brings joy and leaves a lasting impression. We understand that the quest for the perfect gift can feel overwhelming, but fret not. We're here to assist you in selecting a meaningful and thoughtful present that reflects your love and care without adding unnecessary pressure. Let's embark on this journey of finding that special something your loved one will cherish.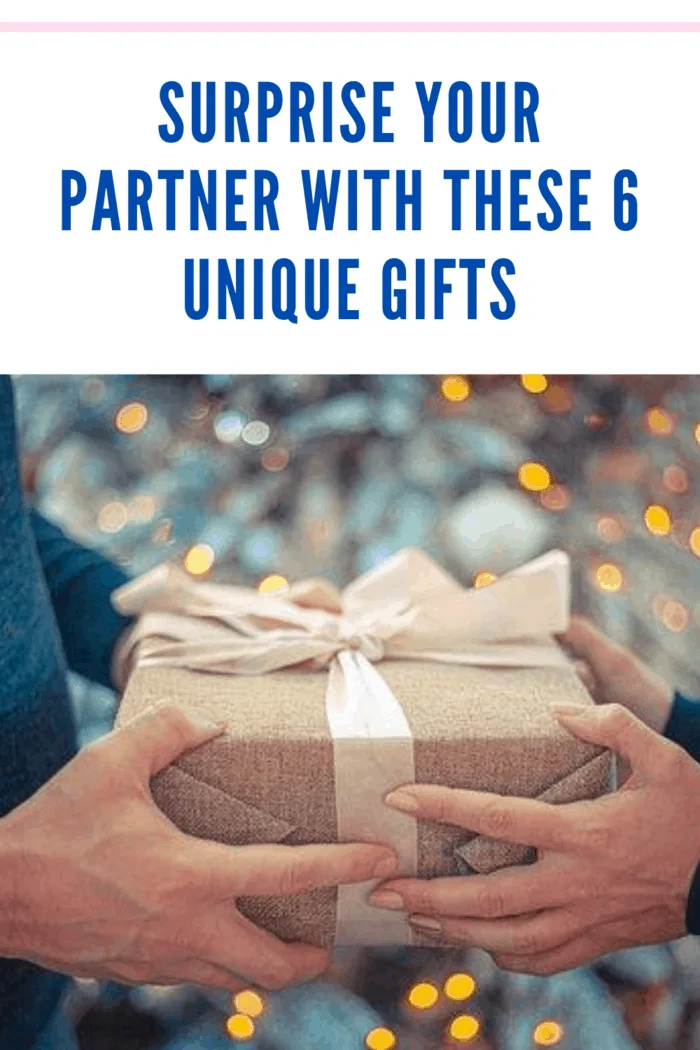 6 Unique Surprises for Your Partner.
1. A Personalized Gift
Although personalized gifts are growing popular, you can always end up with something unique, reveals Budsies.
You can go add their names or go more simple and add initials to almost any gift.
Or add their pictures to something like a pillow or a mug.
There are other options, like customizing their sneakers or their PlayStation controller.
Some services print your chosen quote and you can frame it and give it to them.
.It can be their favorite quote from a book or a lyric from a song, simply something that inspires them.
2. Food Gift Boxes
Food is something we can all appreciate.
You can get your partner a gift box of food that they love like chocolate or pastries.
It can be something ready to eat or something to be cooked if they like to cook.
For the chef with good taste, you can get a collection of spices from East to West.
There are different ideas like jerky boxes for one. You can get these boxes with different items depending on preferences, shares Manly Man Co.
Look online for them and you will find many websites that sell them.
3. Class or Course Subscription
Do you often hear your partner talk about how much they want to try baking or to learn to practice self-defense, or to take on the guitar?
But they get discouraged, or they feel hesitant to follow their dreams, and that's where you come.
By subscribing to a class, you can surprise them and show you've been listening.
It can be something for them to learn or a lifestyle course.
You can even book them sessions with a life coach if they like that.
There are many things to choose from depending on what they like.
4. Compliment Jar
This one won't cost you much, perfect if you're on a tight budget, but it will take some effort.
Write down things you like about them, for instance, then put it in a jar.
It will help them when they are feeling down and remind them why you love them.
Which will be a great gesture of appreciation. You can add any number of compliments, sweet words, favorite quotes, or lyrics.
Remember to decorate the jar by adding some ribbons or maybe engraving their names on it.
5. Massage Kit
Who doesn't love a relaxing massage? Well, I don't but this isn't about me.
Your partner will most probably love a good massage kit with oils, lotions, and gels.
There are many different kits online you can choose from.
Go the extra mile and look online for how to give a message and apply what you've learned (Bustle).
It can be a good bonding and relaxing activity if you give them a message yourself.
Be sure to pick the right oil and set the perfect atmosphere, this is your chance to get romantic.
6. Couple's Journal
This is a good idea whether you're at the beginning of the relationship or if you're trying to reignite your spark.
There's a lot you can do with a couple's journal. You can buy it online or you can make a custom one yourself.
It can contain questions, challenges, memories, compliments, and notes. You can write love letters to one another.
Talk about yourself and share things about you in the journal and keep it for a lifetime.
It will be a nice thing to look back on for years to come.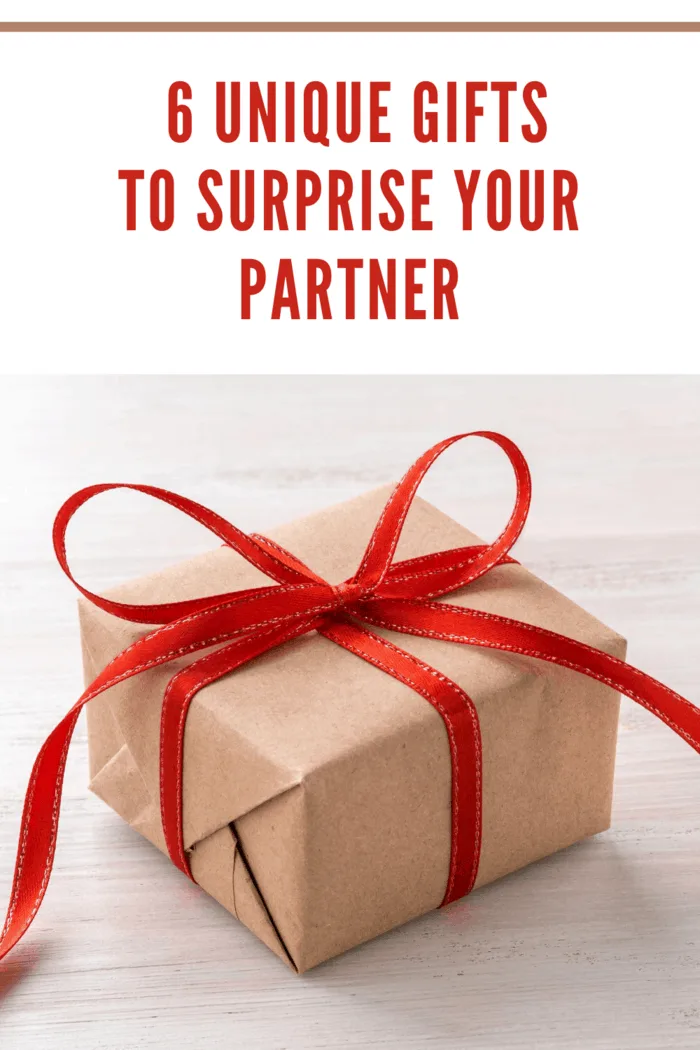 You don't have to go overboard or over budget to get a gift that will impress your loved one.
All you have to do is be sincere, which will save your relationship rather than an expensive gift.
You can become an inspiration to them with the right gift and a reminder that they're loved. Don't wait for an occasion to buy a gift and surprise them when they're feeling down and unconfident.
Remember that buying a gift shouldn't feel like a duty, but it should be something you want and feel good about doing.