I received a Surf Sharks Gift Pack in exchange for this post. All opinions are my own.
This summer, keeping my kiddo's brains going, they are reading three news articles of their choice and then sharing with me. Sharks were the topic of Li'l Man's reading this week, as he shared the news of Tristan Durham, 14, who was attacked off the coast of New Smyrna Beach, Florida (NY Daily News)–dubbed the Shark Attack Capital of the America's. The injuries are minor, with several lacerations to his right foot.
Li'l Man has always loved history and real stories. He is fascinated by the world, and all that exists within it. It was the perfect time to share with Li'l Man Surf Sharks. It was an afternoon of sharks, and Li'l Man is now gearing up for August 10, when Shark Week begins on the Discovery Channel.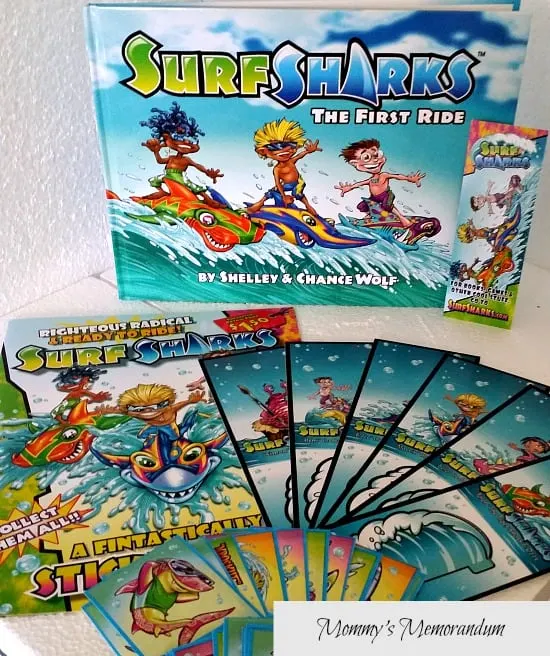 The Surf Sharks Gift Pack includes everything to make a summer of fun:
38-page full-color hardback book
32 full-color surf shark stickers
full-color sticker book
pop-up collector cards
full-color bookmark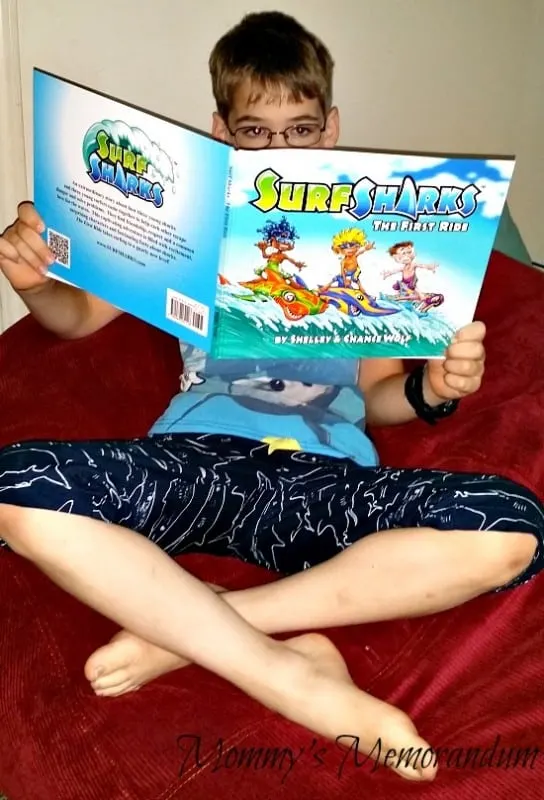 I was really surprised when Li'l Man took Surf Sharks: The First Ride first and sat down and read it. It's a great story that sparks the imagination as three young sharks and three young surfers come together to help each other escape danger and solve problems. It's a story of friendship, respect, and love for the ocean and its waves!
While Li'l Man usually doesn't delve deep into imagination, Surf Sharks: The First Ride also offers fascinating facts about sharks.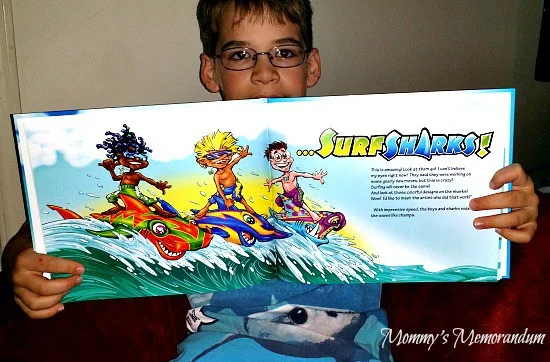 The colors on the pages are bright and fun. I LOVE the illustrations. The book itself is an easy read—more for children reading between picture books and chapter books. Li'l Man enjoyed the story and really thought the illustrations were awesome.
Li'l Man moved on to the Pop-Up Collector Cards from the book. These are so much fun.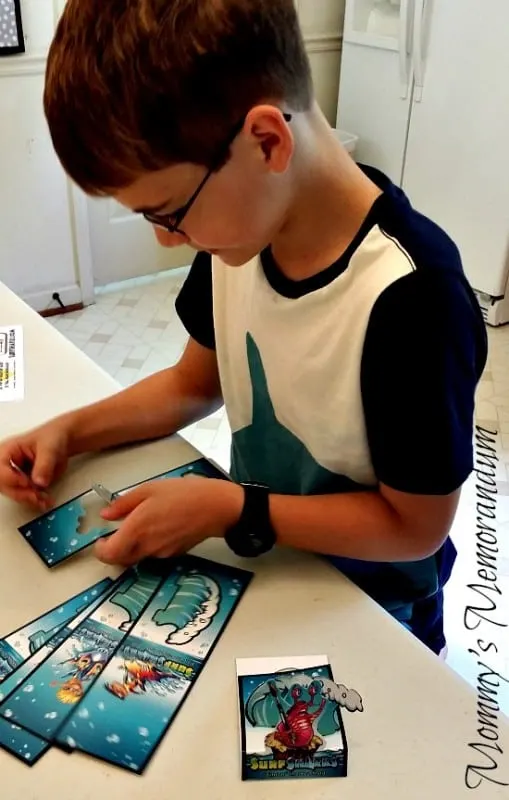 These collector cards are so much fun.
They go from being a flat card into a pop-up creation!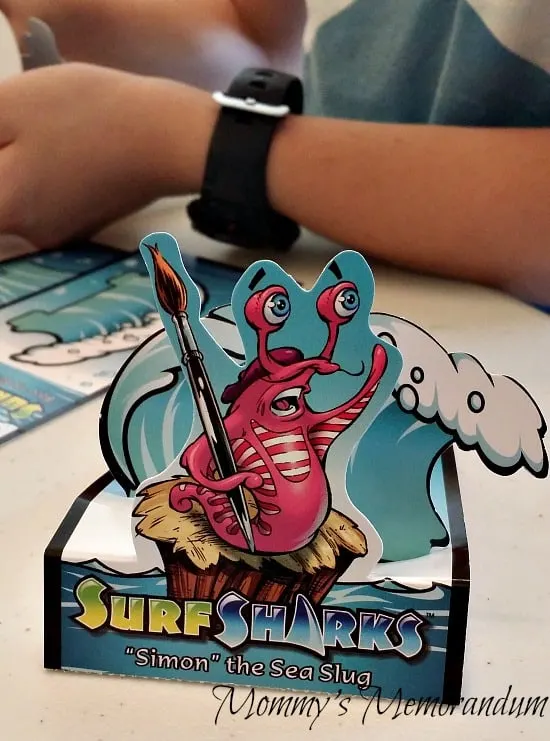 The final fun was the Full Color Sticker Book; what kiddo doesn't love is stickers! Li'l Man thinks sticker books rule the world. He enjoyed discovering where the stickers should be placed in the book.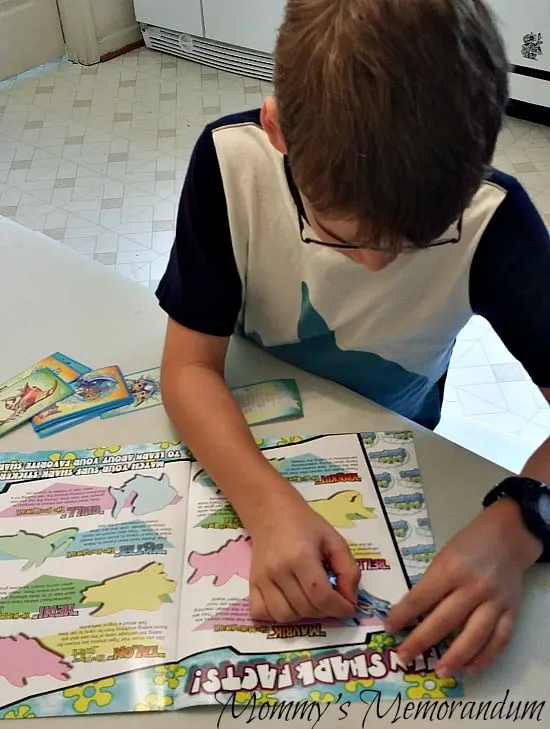 He took his time and enjoyed reading the fun facts on the back of each sticker.
Surf Sharks is a great activity of fun for all ages. It retails for $25 through the Surf Sharks website. There's plenty of entertainment for a day or to stretch throughout the summer.