Revenge is not always better, but neither is forgiveness; learn to know them both, son, so there is no problem. — Prahlada
ABC's hit show Revenge is my guilty pleasure. Set in Hampton's, it is the story of Amanda Clarke. To find vengeance with those who framed her father, David Clarke, she sent him to prison and murdered him to prevent their truth from being discovered changed her identity to Emily Thorne spins a web of Revenge.
The core of Emily's Revenge is the Grayson's, primarily Conrad and Victoria. Conrad Grayson once employed Emily's father, David. Victoria, Conrad's wife, once had an affair with David Clarke. The show has us believing the Grayson's are the power players in the demise of David Clarke and the masterminds of the cover-up.
Emily has a team of people ready to assist. Nolan Ross, who knew David Clarke well, is there to help Emily as he is an electronic genius. Nolan also seems to provide a conscience to Emily through some of the darkest plots. He is funny. He is eccentric, and he genuinely cares about the well-being of Emily.
Also, there is Jack Porter. Emily and Jack grew up together–at least until that night when Emily was nine, and her father was taken from her in one of the most horrific ways.
The Grayson's have a son, Daniel, who becomes a key to the takedown of the Graysons. Does Emily genuinely love him, or is he a mere pawn in her game of vengeance.
Completing the love triangle is Aiden. After David Clarke's death, he and Emily were together while Emily trained for the ultimate Revenge. Now he's back and party of her team to see the end of the Grayson's.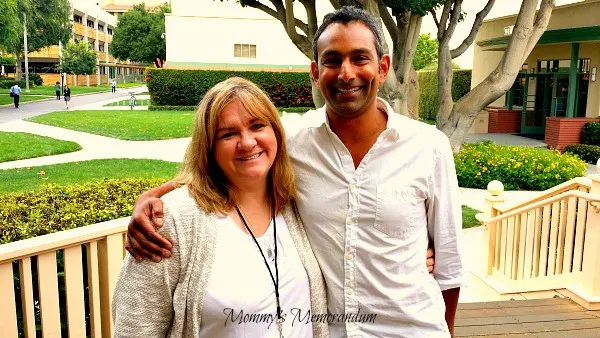 Last week I had the opportunity to sit down with Sunil Nayar, the primary showrunner and executive producer of Revenge for its third season onward.
On the day of my interview with Nayar, the finale for Revenge was being filmed in Manhattan Beach, California. Nayar promised it was going to be "mind-blowing to the audience." This Sunday, May 11th, is the Revenge Finale at 10 pm EST.
Nayar revealed that his wife is a massive fan of the show, complicating things. He finds himself taking phone calls about the show outside, not to tell anything in the upcoming episode.
Most of us fans know that Emily Van Camp (Emily Thorne) and Josh Bowman (Daniel Grayson) are together in their real life. Nayar confirmed that while Emily and Josh's characters are not currently together, they are a couple outside of the show.
"I've never worked on a show where two actors are a couple. My impression is that has to be difficult, but the two of them pull it off with such elegance. They fight so well on screen. The are, to me, a great example of how you battle through life. I am not an actor and I never could be because I cannot open like that. Emily and Daniel (the characters) start to fall in love in spite of themselves in the first season of the show. When you are keying into those emotions, and you look like Emily and Josh do; I think it is bound to happen. They open themselves up to each other. How could they not? They are playing a character where their job is to fall in love with this person on screen. Emily and Josh are both great actors who become immersed in their characters. Of course, they're going to key in with what's happening and it's likely love will happen."
As the showrunner and writer for one of the hottest television show on TV right now, Nayar talked to me about his role.
"I key in and start to learn what the actors rhythms is. My role is to help the actors understand the emotion. We have an open dialogue on the set. We talk a lot to the actors because at the end of the day they need to believe it and feel it or it's just going to feel like a bunch of stuff. Our cast is remarkable. They can make anything work. They are willing to make everything work but when they really key into the emotions, you feel it. Emily and Josh do it so well. There are a couple of scenes where they fight and it is so great because I think they are coming from a place where they feel so comfortable with one another they are so connected that they are willing to explore these places most relationships aren't."
When Nayar walked into the room, I recognized him immediately. I look up to him as a writer, and he holds my happiness in his pen. Naturally, I had to ask, "Revenge is the biggest thing out there. I'm sure Emily and Josh are recognized beyond the set. Are you, yourself, recognized in public?"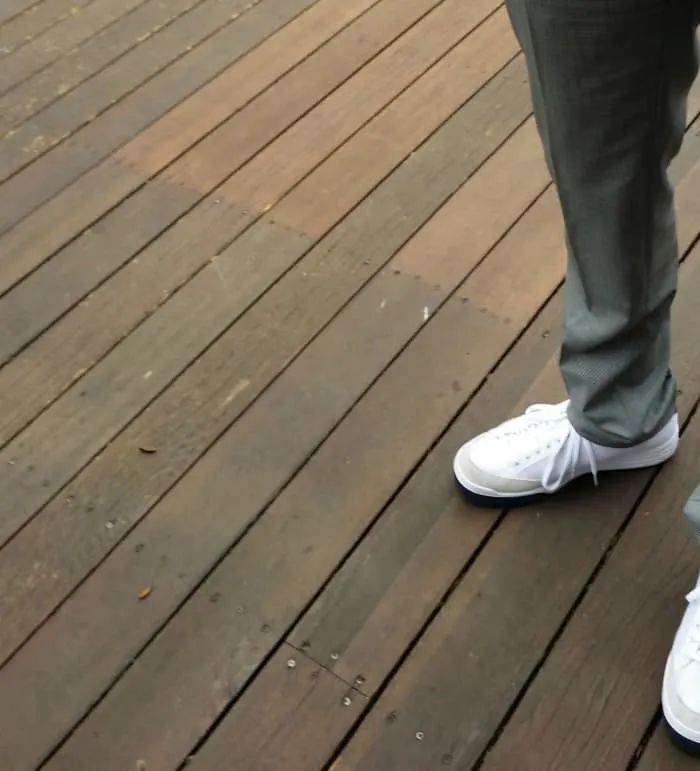 "No. I hope it's always like that. Mike Kelley deserves so much credit for this show. It's amazing. I don't think I deserve that recognition."
I shared my love for Revenge with Nayar and explained how my thought was this story was twisted when I first watched Revenge. As it has progressed, the view now sees the repercussions of Emily's vengeance. We know the self-destruction, yet there is this sense of loyalty to her father, which creates a conflict within her. There are times when I find myself saying, "I know this feeling."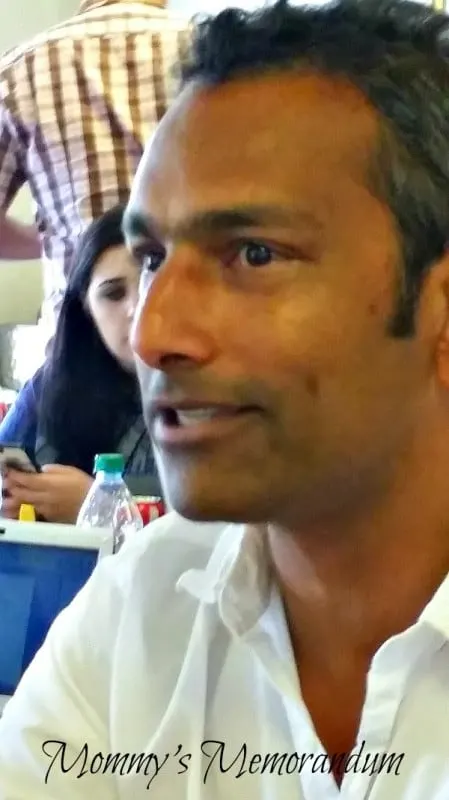 Nayar explains this observation from a writer's point of view.
"It's the crazy life, which is a fantasy, but it is also tapped into the emotions we don't want to admit to, but we have them; whether it's global or personal. We want to make sure you see the repercussion and how they resonate."
Nayar took on the role of ShowRunner in 2013, replacing Mike Kelley. Nayar came from the show "Body of Proof" and shared his big break into the business.
"The first show I did was OZ. Remember that show? When I learned I had gotten the role, I called my grandparents and told them 'You. Cannot. Watch. This. Not that I'm telling you not to because I want you to, but because you really can't watch this'."
Of course, Nayar is proud of OZ, but it wasn't precisely children or "Grandparent-Approved."
Nayar has also been part of CSI: Miami and CBS' short-lived Three Rivers.
With the Revenge Finale airing THIS Sunday at 10 pm EST on ABC, I tried to break into the storyline.
"I am very proud of the finale. Very proud…"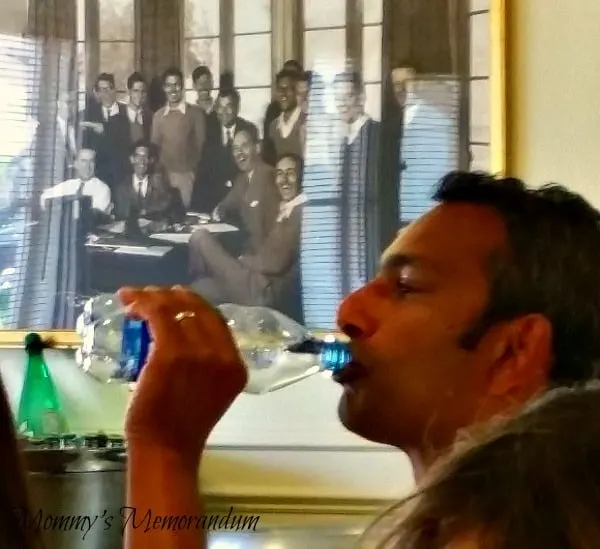 Then he took a drink of water.
I couldn't break him…so I offered my services to help kill Aiden in the finale.
Nayar said only,
"Someone Dies."
Does Sunil Nayar take me up on my offer to help kill off Aiden in #RevengeFinale? Find out THIS Sunday, 5/11 at 10 pm on ABC! #abctvevent