It's summer.
There's "I'm bored" echoing and fights over chores. Maybe, like us, you have a summer birthday to plan, graduation to attend, and more.
I have an insider investing tip about changing the way you gift.
Stockpile.
Gift your kids a stockpile gift card, and they can redeem it to own part of their favorite brands.
We're talking Disney, Netflix, Tesla, Apple, Google, Facebook, and more!
Stockpile is a five-year-old licensed stock brokerage firm that operates entirely electronically.
You can gift Stockpile to anyone.
You don't have to know the intricate details like social security numbers, and there are no custodial accounts for minors.
You simply gift a Stockpile gift card, and the recipient turns it into stock.
A minor will need an adult on the account with them.
The great thing about Stockpile is you can buy fractional shares in a company.
There's no minimum required to open an account and no minimum balance to avoid monthly fees.
Stocks can be so complicated, right?!
They can also be exciting.
Let us show you.
One year ago, my children received a $25 Stockpile Apple Gift Card from Grandma and Grandpa.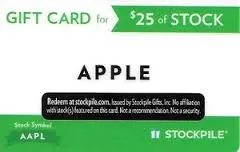 They peeled the sticker off the physical card back and found a code.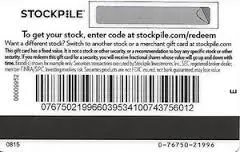 They entered that code into the Stockpile app to redeem for stock in Apple. They bought a partial share.
They have been watching their stock weekly, sometimes every day.
The Stockpile app makes it easy to see the important facts about the stock at a glance.
Our $25 Stockpile Gift Card Investment
Let's look at what a $25 partial stock in Apple does in one year.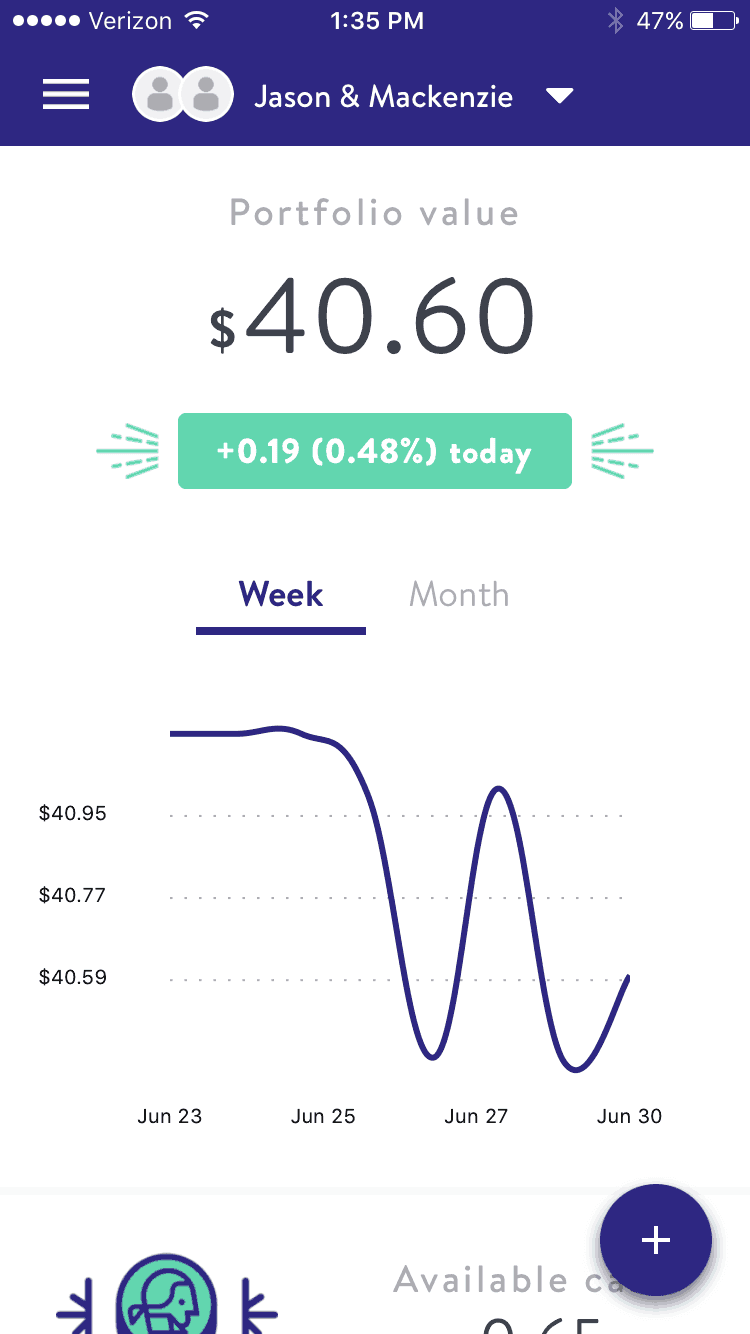 That $25 has become $40.60.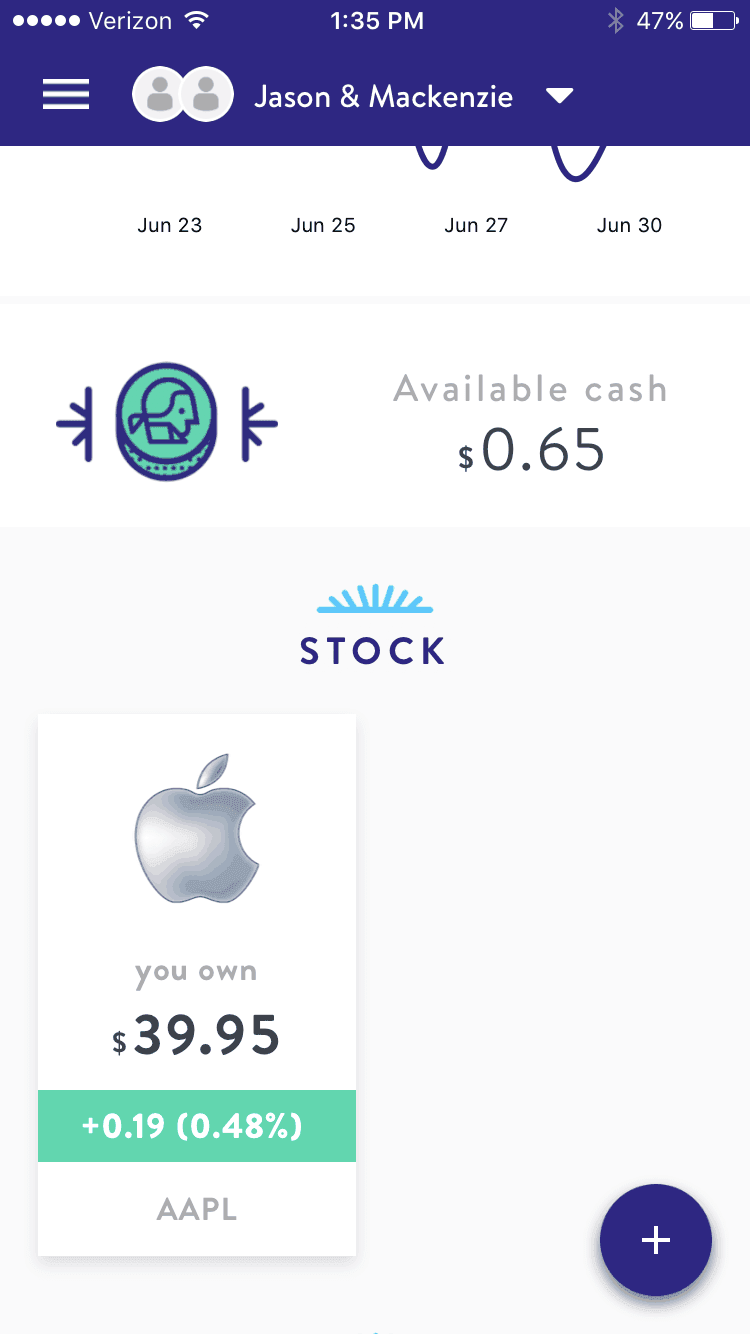 They have earned $0.65 in cash from dividends.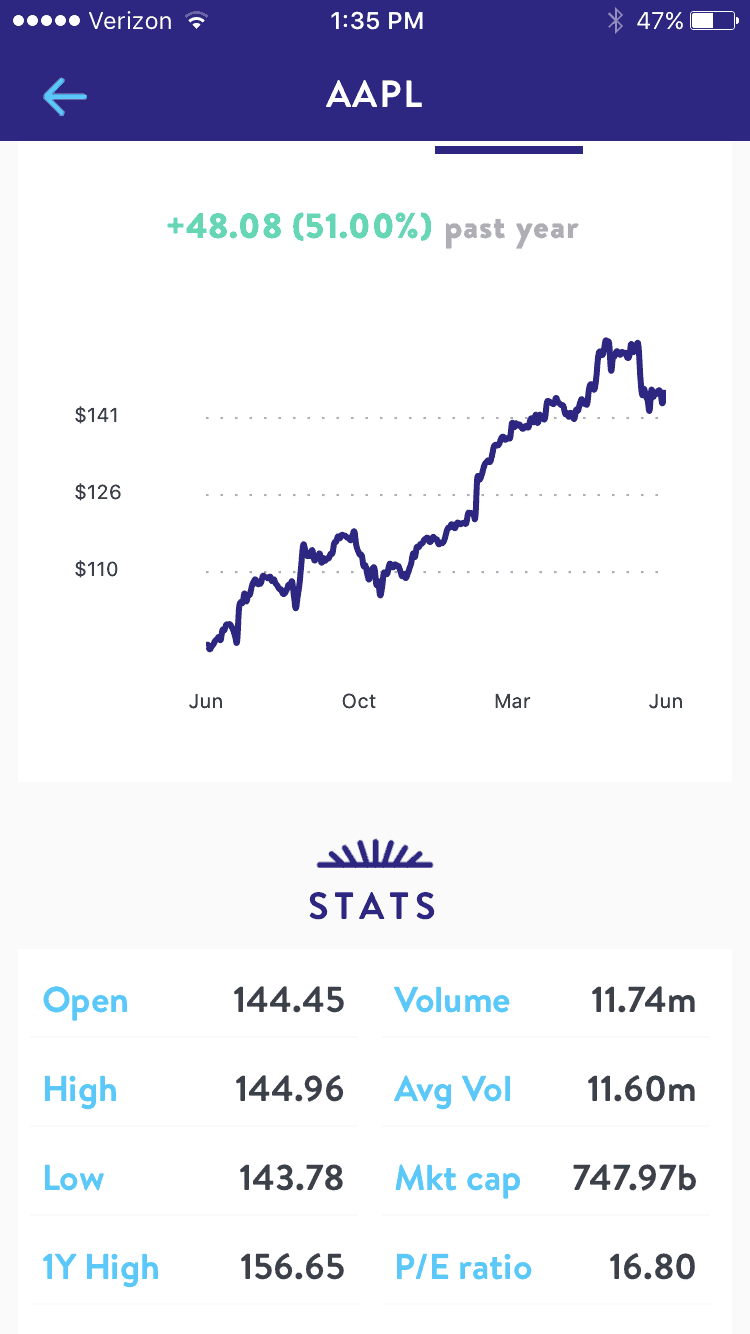 They can learn about graphs, the stock market, and all the stats associated with Apple in just a glance.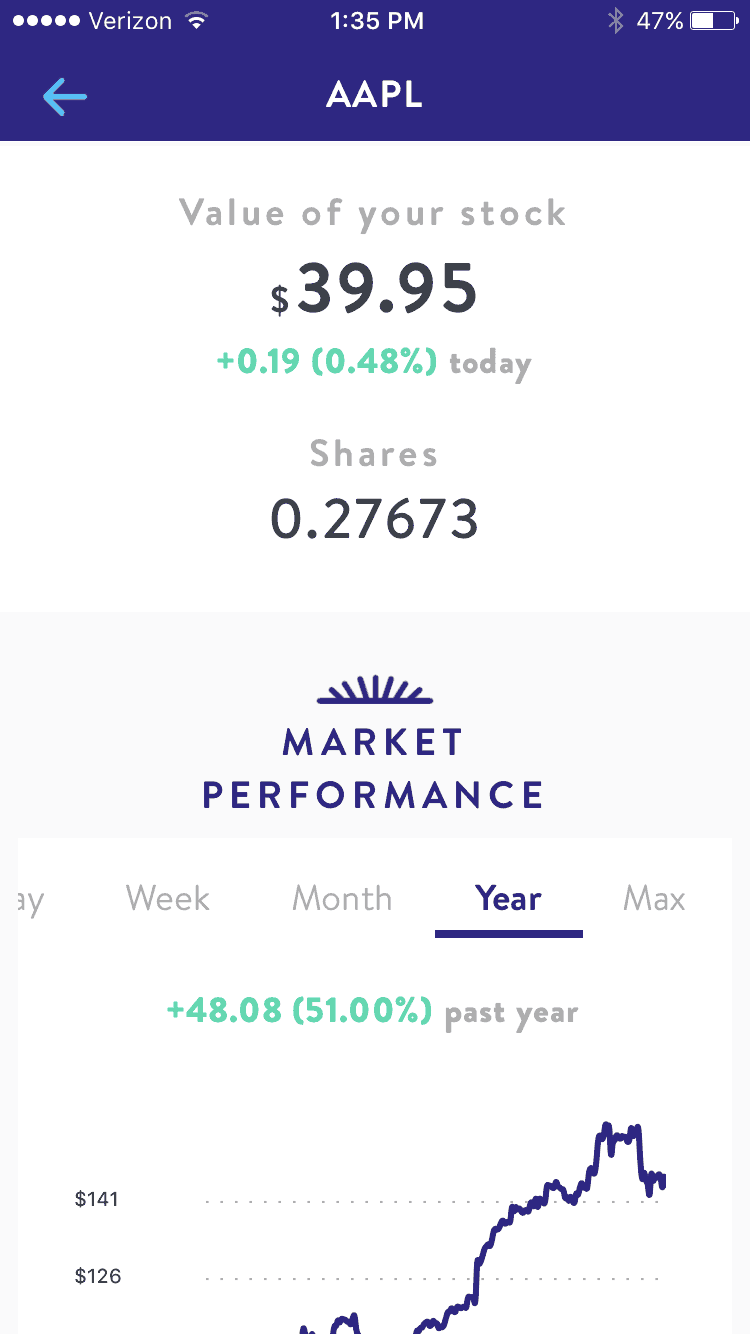 It shows how much Apple's stock they bought and other fun information.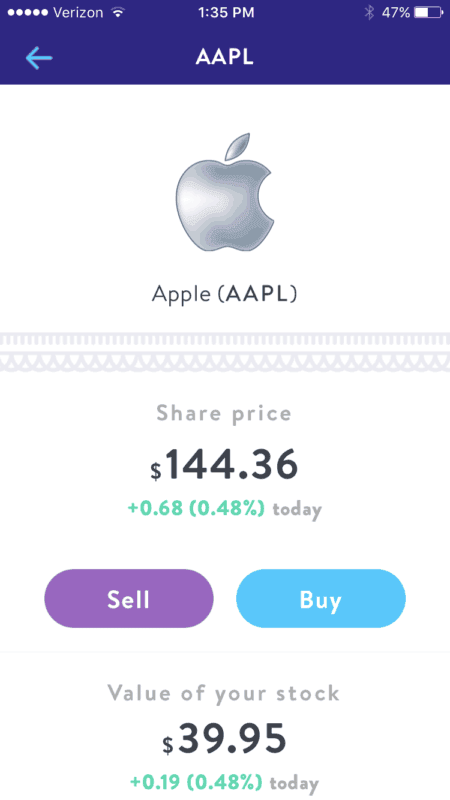 And they can easily buy more stock, or sell it, should they decide.
Stockpile is a great way to introduce children to investing, the stock market.
My kiddos have said they think their Stockpile Gift Card was one of the best gifts ever because it's something they are still enjoying one year later. As William said, "Do you know how many toys I have gotten in the year that I don't play with anymore? At least I still have something to show for this $25."
As William said, "Do you know how many toys I have gotten in the year that I don't play with anymore? At least I still have something to show for this $25."
MacKenzie is more the optimist, "Just think, Grandma and Grandpa gave me a $25 gift card, and if it keeps making money like this, they paid for me to go to college!"
A recent survey conducted by Parents, Kids & Money revealed that 44 percent of parents don't discuss the value of long-term investing, market volatility, or financial statements with their children. When asked why 52 percent responded that they don't want them to worry. BusyKid is a new website that allows parents to reward their kids' hard work with stocks in some of today's hottest companies like Amazon or Apple and provides children with a scare-free introduction to investing. StockPile and BusyKid are teaming up to give each new BusyKid child member $10 to buy stock on the website when they sign up.
Take a look at Stockpile and enjoy some family time on the stock market with your favorite brands.
---
I received a $25 gift card to try out Stockpile in exchange for my honest and unbiased review. This post contains a referral link. I am not a market professional and am not responsible for gains or losses that you may experience. I am not affiliated with or own an investment in any company or brand mentioned and have no plans to do so. Securities products are not FDIC insured. Not bank guaranteed. May lose value."