Indulge in the timeless charm of Italy this Mother's Day and experience the perfect blend of wine and fashion with STLTO Wines. Embrace the allure of the Italian vineyards, where the wine is made by women, for women. The exquisite selection boasts two fresh and fruit-forward white wines, the un-oaked Pinot Grigio and Chardonnay, along with a delightful red blend of Malbec and Merlot.
Let your taste buds savor the essence of the STLTO Pinot Grigio, crafted from grapes sourced from 40-year-old vineyards nestled in Italy's Central Abruzzo region. Harvested and packaged meticulously by STLTO's all-female production company in Abruzzo, this wine exudes a full, round, and rich flavor profile, featuring tantalizing aromas of orange blossoms, honey, and hints of apricot, apple, and spice.
For a bubbly delight, raise your glass to the STLTO Prosecco DOC, carefully crafted from grapes grown in the rolling hills of Veneto, just north of Venice. Hand-harvested in small lots from vineyards oriented north-south and west-east, this Prosecco captivates with its fine and persistent bubbles, accompanied by straw yellow and greenish reflections, as well as generous accents of pear and apple.
Among the cherished favorites is the STLTO Malbec-Merlot, which also sources its grapes from the vineyards in Abruzzo, similar to the Pinot Grigio. This exquisite wine boasts a bouquet of black cherry, plum, and delightful bittersweet chocolate flavors.
Beyond the exceptional taste, the name STLTO itself exudes a playful nod to iconic figures like Carrie Bradshaw from Sex and the City. Much like stiletto shoes that capture attention and symbolize feminism for many women, STLTO Wines stand tall as a symbol of pride and love for life. The name STLTO is an acronym for "Sophisticated Timeless Lavish Trendy Outstanding" – a clever representation of the brand's essence.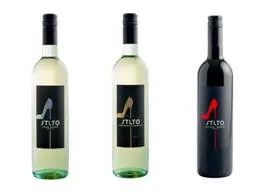 The visionary behind this unique experience is Sarah Libratore, the creator of STLTO Wines, who envisioned a brand that truly celebrated the female spirit. From ownership and administration to bottlers and boxers, the majority of the STLTO staff comprises passionate and talented women, making it an empowering venture.
But the appeal of STLTO Wines goes beyond taste and gender empowerment; it is also EcoChic. Every step of the wine-making process, from harvesting to storage and bottling, is environmentally friendly. This conscientious approach adds to the allure of enjoying these wines and cherishing each moment with a sustainable choice.
Remarkably priced at just $10.99 per bottle, STLTO Wines are accessible for all wine enthusiasts. Whether you seek them at your local store or choose to purchase online through stltowine.com, they are a splendid and fitting addition to your Mother's Day brunch – a delightful and unique accessory that celebrates the joy of sharing exquisite moments with loved ones. So, raise your glass, toast to the exceptional flavors, and savor the essence of Italy with STLTO Wines – a tribute to the beauty of womanhood and a delightful celebration of life.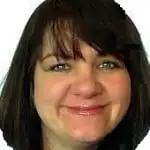 Julee is a quirky, dorky, North Carolina Transplant with an appetite to taste the world, meets its desserts and blog about them. When she's not behind the computer you can find her playing with her family, reading a good book, being a Bon Jovi fangirl and celebrating the little things.
Disclosure of Material Connection: I received one or more of the products or services mentioned above for free in the hope that I would mention it on my blog. Regardless, I only recommend products or services I use personally and believe will be good for my readers. I am disclosing this in accordance with the Federal Trade Commission's 16 CFR, Part 255: "Guides Concerning the Use of Endorsements and Testimonials in Advertising.".Julee Morrison