I received a Soufeel Charm bracelet in exchange for this review. All opinions are my own.
🌟 Discover the Timeless Elegance of Soufeel Charm Bracelets! 🌟
Introducing Soufeel Charm Bracelets, the epitome of exquisite craftsmanship and personal expression! Elevate your style to new heights with a jewelry piece that captures cherished memories and celebrates your unique story. Let your personality shine through every delightful charm as you embark on a journey of self-expression and timeless elegance.
🌺 Impeccable Quality and Design 🌺
Crafted with utmost care and attention to detail, each Soufeel Charm Bracelet is a testament to its commitment to excellence. Their skilled artisans use premium materials like 925 sterling silver, 14K gold, and dazzling Swarovski crystals to create captivating charm bracelets that stand the test of time. You can expect nothing less than perfection when it comes to Soufeel's exceptional quality and exceptional designs.
💫 Your Story, Beautifully Told 💫
Express your individuality and tell your unique story with Soufeel Charm Bracelets. With an extensive collection of charms, ranging from enchanting symbols to milestone celebrations, you can curate a bracelet that reflects your journey and meaningful moments. Whether it's a charming travel memento, a symbol of love, or a representation of your passions, Soufeel has the perfect charm to commemorate each chapter of your life.
✨ Unleash Your Creativity ✨
At Soufeel, we believe in the power of self-expression. That's why their charm bracelets are designed to be fully customizable. Mix and match charms, add spacers, and select from a variety of bracelet styles to create a truly one-of-a-kind masterpiece. With endless possibilities, your Soufeel Charm Bracelet becomes a canvas for your imagination, allowing you to create a cherished keepsake that reflects your personal style.
🎁 Perfect Gift for Every Occasion 🎁
Surprise your loved ones with a gift that will be treasured forever. Soufeel Charm Bracelets make for an unforgettable present, whether it's for a birthday, anniversary, graduation, or just to show someone how much they mean to you. Each charm holds a special meaning, making it a thoughtful and heartfelt gesture that will leave a lasting impression.
💎 Experience Soufeel's Charmed World Today! 💎
Step into a world of elegance, beauty, and self-expression with Soufeel Charm Bracelets. Embrace the art of storytelling through exquisite jewelry pieces that capture the essence of your unique journey. Discover the perfect charms that reflect your passions, create unforgettable memories, and showcase your individuality. Experience the enchanting world of Soufeel today!
🌟 Soufeel Charm Bracelets: Where Memories and Beauty Unite! 🌟
Our Soufeel Charm Bracelet Review:
At 11 years old, Miss M dreams of her very own Pandora
charm bracelet
, and while I do believe they made a nice gift for a loved one, I'm not able to spend $40+ on a charm to fuel her dreams. An online jewelry company,
SOUFEEL
, is helping her dreams come true!
Soufeel was founded in 2011. They create beautiful charms, beads, bracelets, and other accessories. Soufeel, a Hong Kong-based company, offers their jewelry to customers (worldwide) at competitive prices. Everything is backed with a money-back guarantee.
The materials used in Soufeel products are made with 925 sterling silver and Swarovski-colored gems. Charms are interchangeable, allowing for infinite possibilities–they have a selection of over 500 charm designs. They also offer complete charm bracelets and sets of charms as well.
Miss M has obviously been paying attention to how to create a charm bracelet because when I told her she could pick out a few charms, she took her time. She selected charms that were significant to her. "It's going to be my story, Mom!" she said.
When her selection arrived, we were so taken by the lovely packaging. A lovely white gift box with a pale blue bow on top.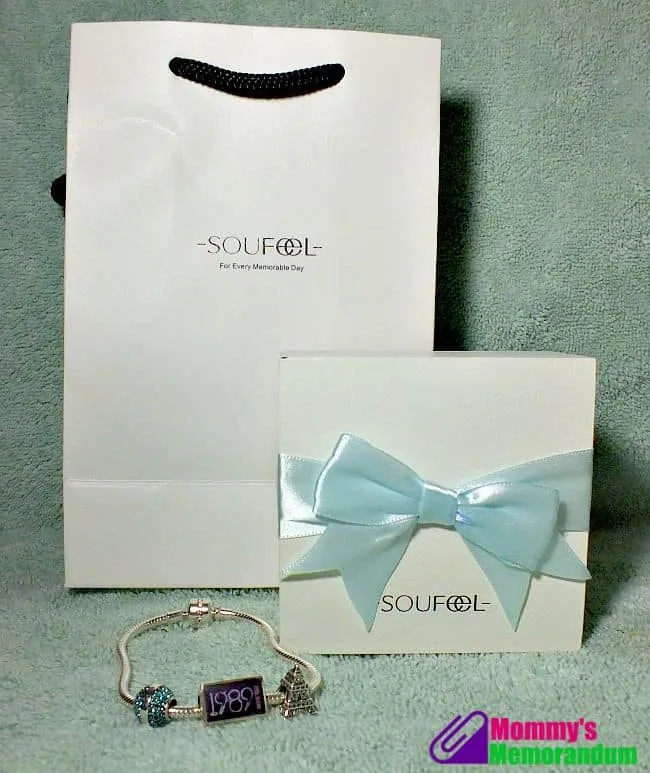 A gift bag is included, making it easy to gift this to someone. Inside the box is a black foam bad the bracelet sits on nicely–and against the black, the charms really stand out.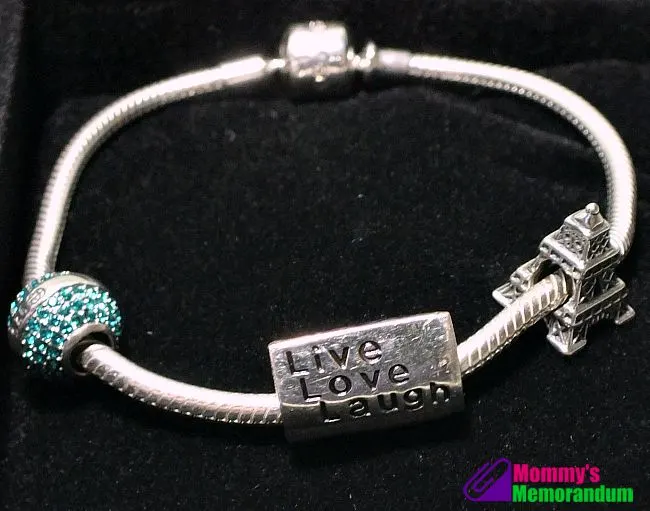 The charms are from SOUFEEL which is 925 sterling silver and can fit Pandora or Chamilia bracelets. By comparison, SOUFEEL offers a lower price and good quality.
For her bracelet, she chose the
925 Sterling Silver Basic Bracelet
. It's the beginning of the process and users can select various wrist sizes for a perfect fit. Keep in mind the charms will take up some space so adjust your sizing accordingly.
The clasp on the bracelet has 'Soufeel' engraved in it. It's no-fuss and user-friendly. It has a simple open and close mechanism, making it much easier than attempting to clasp two ends together.
The first charm Miss M chose was her birth charm. There were a few to choose from on the site. She went with the December Birthstone Blue Swarovski Crystal Charm.
It's a sterling silver charm bead and then embedded with Swarovski crystals in the color of her December birthstone. It has a sterling silver band through the middle where "December" is written in an italic script.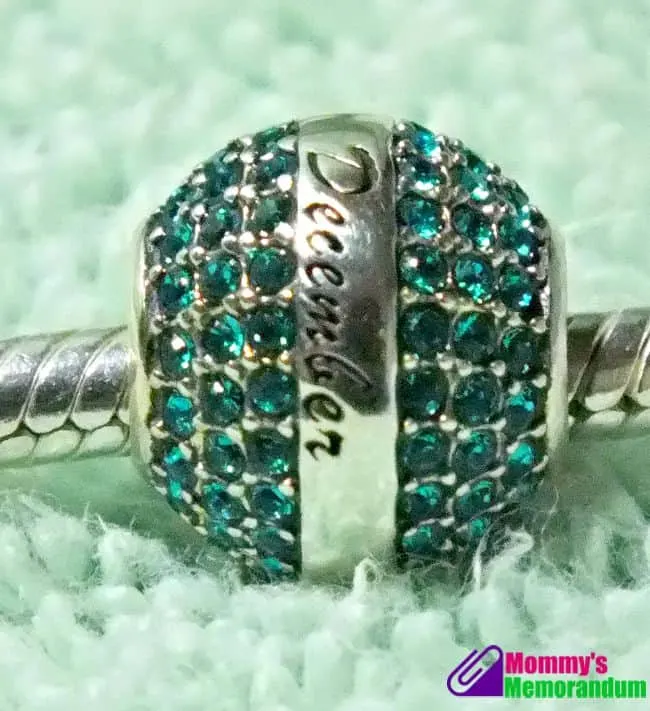 Miss M then chose the France Eiffel Tower Charm. Paris is on her bucket list and has been for as far back as I can remember. It's her "dream" charm so to speak.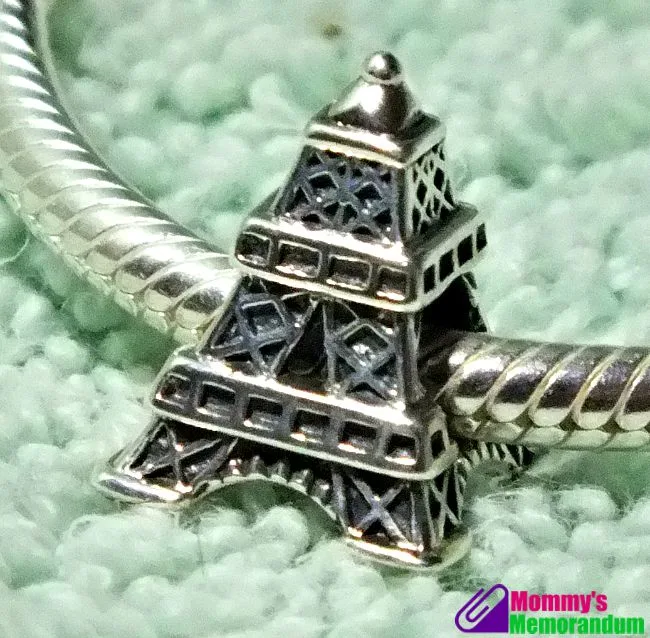 Then there were squeals: "Mom, I need your help, please?" Soufeel offers what they call "
Memorable Charms
". These charms allow you to add a photo to any charm. Miss M knew what she wanted. This summer, she won tickets to see Taylor Swift. It was her first concert, and music is so important to her.
We sent Soufeel a photo of a sign that we wanted part of added to the Live, Love, Laugh Memorable Charm.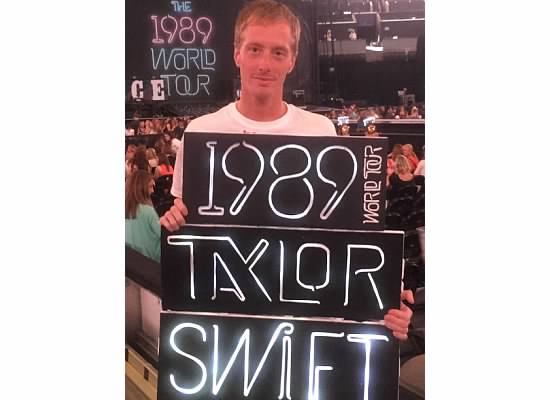 We then used the Soufeel template to select the area of the photo we wanted to be made into the charm.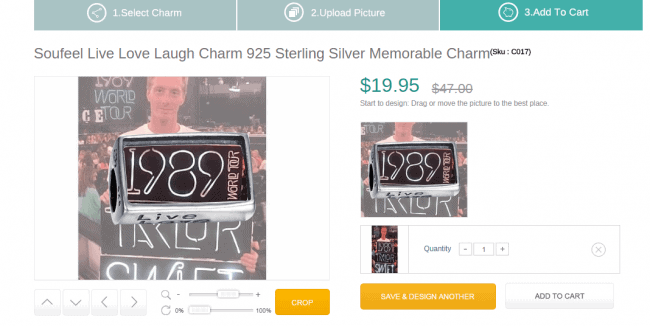 The finished charm is perfect!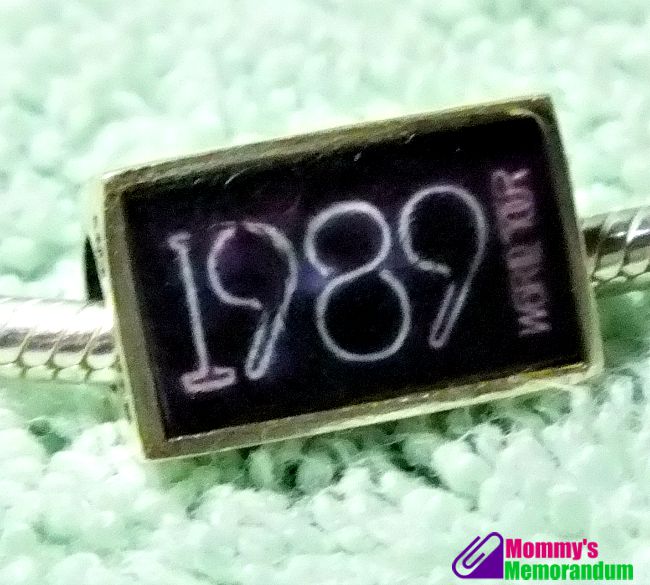 The sides are sterling silver and engraved with "Live. Laugh. Love".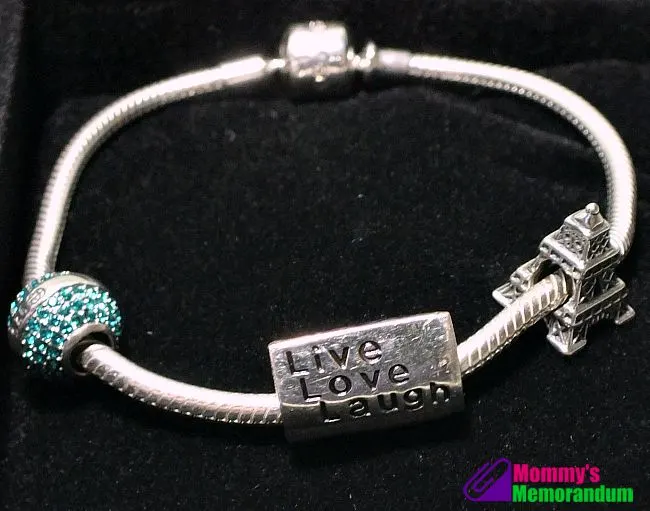 Soufeel offers free shipping worldwide with orders over $50 and 365-day return and exchange guarantee.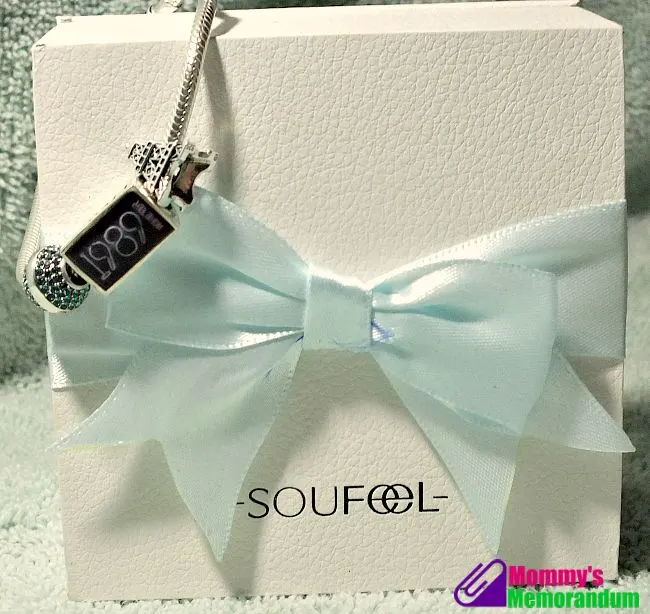 You can also save 5% off your order by using coupon code Julee5 at checkout.
Miss M loves her charm bracelet, and I think
Soufeel
provides a great option for those considering purchasing a Pandora, those who already own a Pandora and want more affordable charms to add to their collection, or those looking for gift ideas for a special someone.