This is an easy dish that prepares with relatively few ingredients and yields a tasty dish perfect for a side, a potluck or a small gathering of friends and family. It is the recipe of Alex McCord, star of Real Housewives of New York City.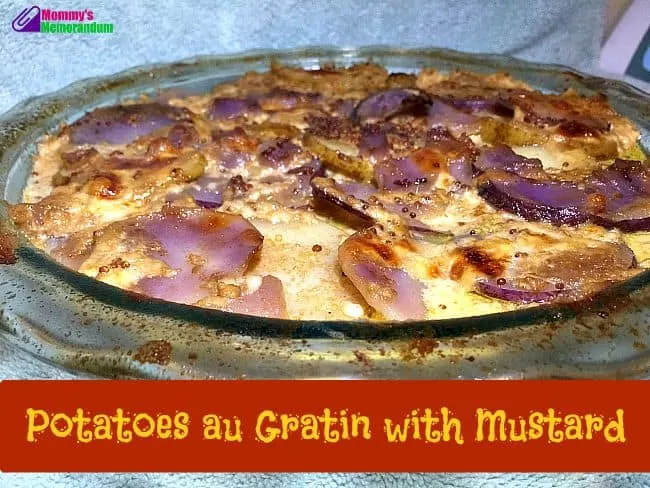 Potatoes Au Gratin et Moutarde
I used a combination of purple potatoes and russet potatoes.
It is beautiful, and we love the taste!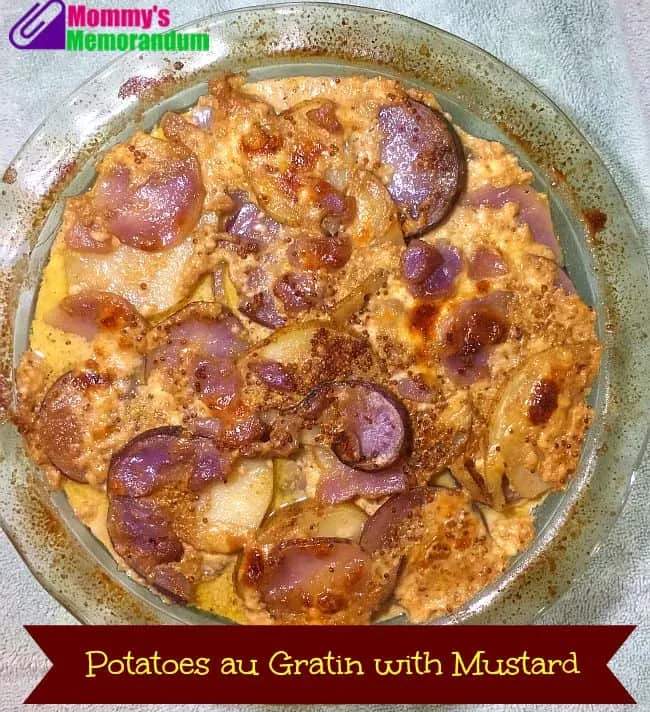 Potatoes Au Gratin with Mustard Ingredients:
•5 medium potatoes
•1 cup beef stock, organic or homemade
•3/4 cup half & half, or use 2% milk
•2 Tablespoons of whole grain mustard
• 2 cups grated cheddar cheese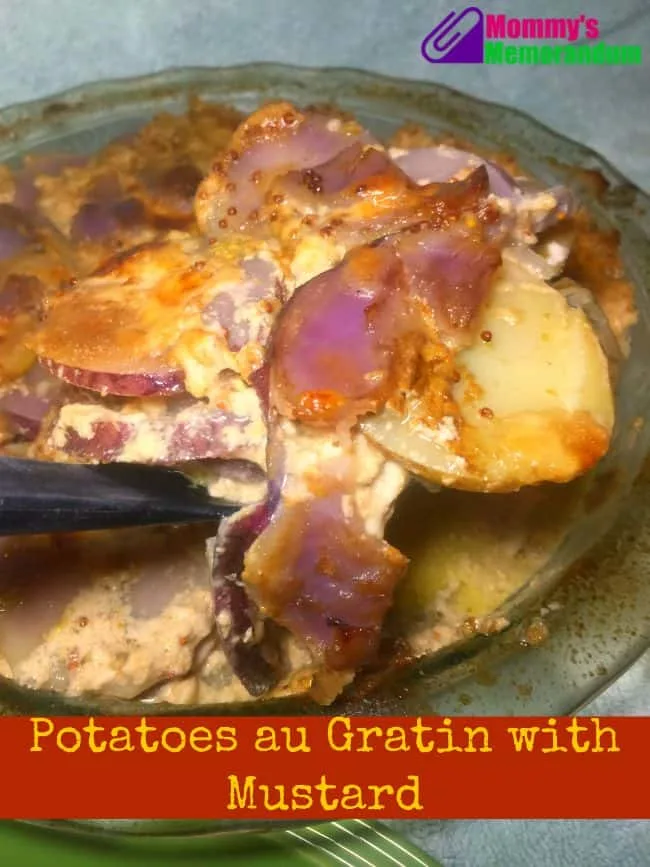 Potatoes Au Gratin with Mustard Directions:
1. Peel and slice potatoes into thin rounds, and steam until tender, then set aside.
2. Blend the beef stock, half and half and mustard into a sauce
3. Lightly grease or spray a baking dish.
4. Alternate layers of potatoes and cheese until you run out of potatoes.
5. When finished, pour the sauce over the top, then garnish with a little cheese on top.
6. Bake at 400 F for at least 45 minutes, or longer if you like a crispier crust, up to an hour and a half.
Makes 5 servings ( to increase, add one potato per person and increase rations of additional ingredients)
Recipe: Alex McCord's Potatoes Au Gratin et Moutarde
Author:
Ingredients
Ingredients:
•5 medium potatoes
•1 cup beef stock, organic or homemade
•3/4 cup half & half, or use 2% milk
•2 Tablespoons of whole grain mustard
• 2 cups grated cheddar cheese
Instructions
Directions:
Peel and slice potatoes into thin rounds, and steam until tender, then set aside.
Blend the beef stock, half and half and mustard into a sauce
Lightly grease or spray a baking dish.
Alternate layers of potatoes and cheese until you run out of potatoes.
When finished, pour the sauce over the top, then garnish with a little cheese on top.
Bake at 400 F for at least 45 minutes, or longer if you like a crispier crust, up to an hour and a half.
Makes 5 servings ( to increase, add one potato per person and increase rations of additional ingredients)