Colgate-Palmolive bought Robert R. Taylor's Softsoap when I graduated high school. Seven years prior, when the brand was born, Softsoap sold a whopping $25 million in its first six months. Today it is an affordable luxury soap my family loves!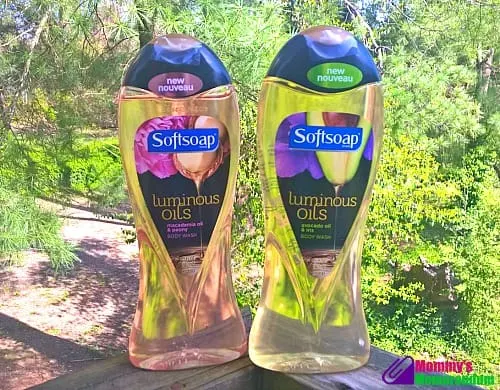 I'm excited to share that I've partnered with Softsoap to share with you news that they've launched a new line called Softsoap Luminous Oils Body Wash. We have been using the Macadamia Oil and Peony Body Wash and the Avocado Oil and Iris Body Wash.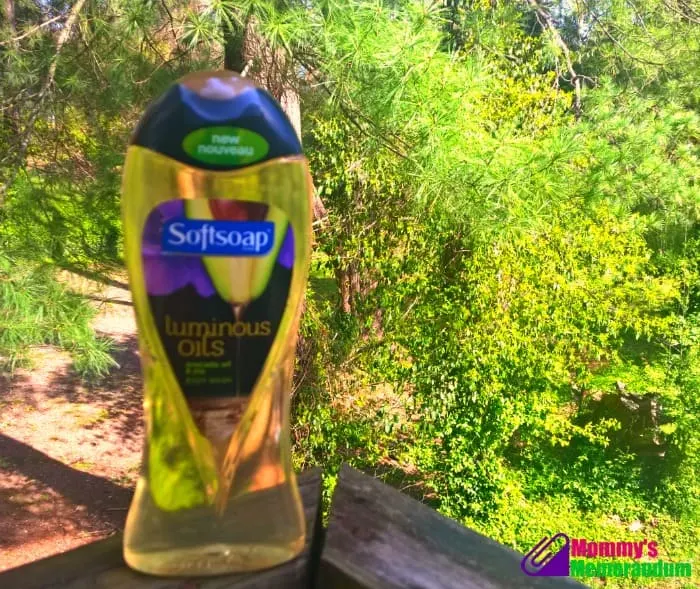 With the weather so erratic–cold today, sunny tomorrow, Miss M's skin has been itchy and dry. Once she started using the Softsoap Avocado Oil and Iris, her skin felt hers again. She loves the fragrance. It's not intense, just subtle.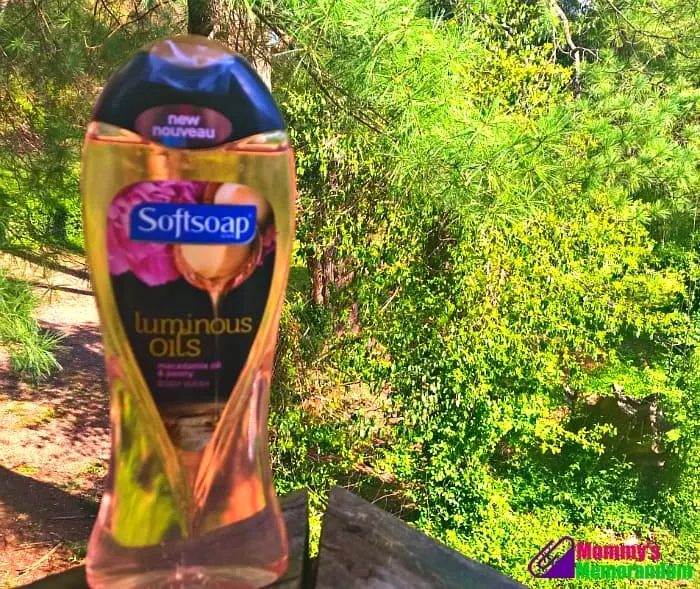 I've been using the Softsoap Macadamia Oil, and Peony body wash (peonies are one of my favorite flowers) and find it moisturizes pretty well.
Li'l Man has the dryest skin, and he thinks body wash is for girls! He has no problem using the Softsoap. It moisturizes well and has almost gotten rid of his winter rash–those miserable bumps!
Both body washes are non-greasy and leave the skin feeling hydrated and soft. The fragrance does cling, but it is in no way perfumey or atrocious.
Softsoap® BRAND Luminous Oils Body Washes
Currently available in two variants:
Avocado Oil & Iris

Macadamia Oil & Peony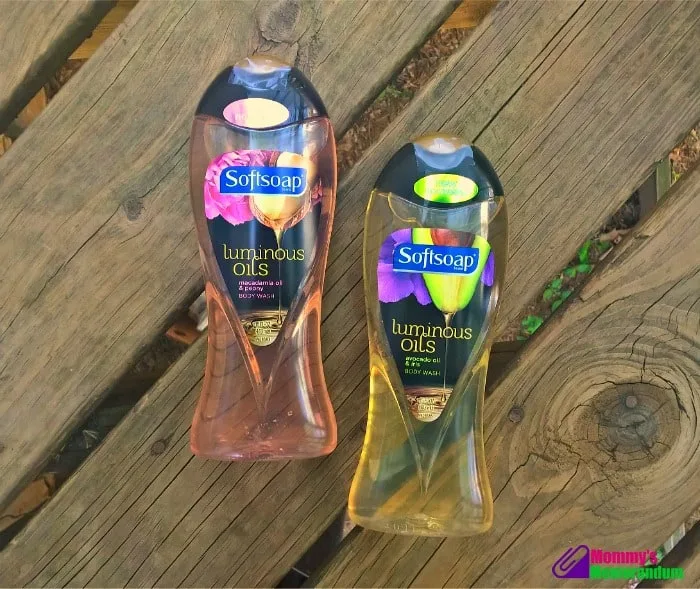 The body wash lathers nicely. A little dollop goes a long way.
The bottles are 15-ounce plastic and feature a flip-top lid.
Softsoap is one of Miss M's favorite brands. She loves the variety, and I love that it is budget-friendly.
The NEW Softsoap Luminous Oils Body Washes have just a touch of luxurious oils and an alluring fragrance.
Disclosure: I received these products in exchange for an honest review. All opinions are my own.