Ever bought something out of impulse and then regretted it later? If you haven't then that is good news. But if you answered yes, then it's time you take a second look at your shopping habits and how you can become a smart consumer.
Shopping involves buying things that we need as well as the items that we want.
It's imperative that we make informed decisions before making our final purchase or else, we'll end up with products that do not fit our needs.
Being a smart consumer is more than just saving money on your purchases or getting your money's worth.
It's also about spending money wisely and safely.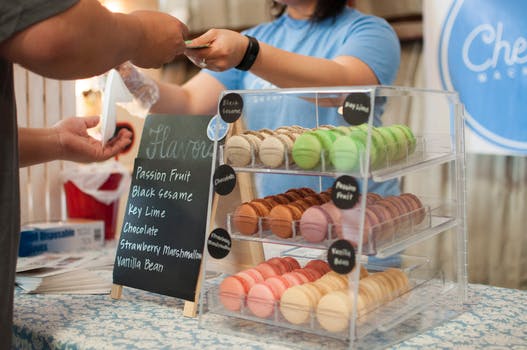 Here are four tips on how you can be a smart consumer.
Buy from stores that have a good reputation.
Reputation is important when it comes to businesses.
Whether it's just a small-scale shop or a big company, if you have a good reputation, people trust you and will recommend you to others.
The same goes when you're a consumer.
You definitely want to buy from stores that sell good and quality products, have good to excellent service, and give you your money's worth.
When dealing with online sellers, ensure that you are dealing with verified sellers and companies with a good record of delivering items.
4 Tips to Being a Smart Consumer
Buying only what you need.
Don't become an impulse shopper. Instead, make a list of the things you need and what features you are looking for.
This way, you only buy what you need, consume what you can, and you don't have to dispose of a lot of waste.
Remember also that it may be more practical to buy certain items in bulk to save money and deal with less packaging.
Check warranty and exchange or return policies.
Warranties and guarantees are important considerations before making your final purchase.
You should be fully aware of what to do and where to go in case you encounter problems with the item you purchased.
Don't be afraid to ask the store for their exchange or return policies to clarify what you need to bring if you wish to return or exchange.
It would also be best to keep the sales receipts since this is typically required when you have problems with the item.
Read product reviews.
Product reviews are one of the ways that can help you make your decision whether to buy something or not.
This is helpful when you still have to decide if the product is the right one for you and will suit your needs.
You can compare prices, brands, and features as well as read about the product's good and bad points.
Product reviews also give you information about the kind of company you are dealing with, their customer service, technical support, and other details.
A smart consumer is also a responsible shopper.
Doing your research will really help you in deciding.
That's because sometimes, a good deal is more than just the price tag, it's the company, the service, the environmental impact, and even the shopping experience.