This Sally Beauty Supply 100% Pure Oils Review is brought to you by Silk Elements. All opinions are my own.
Pure oils are trending now. I love the difference they make in my home. Sally Beauty Supply has launched a line called Silk Elements 100% Pure Oils.
They are filled with nothing but pure, natural oil.
No fragrances, no additives, preservatives, or chemicals.
Each oil contains its unique balance of vitamins and nutrients, allowing you to customize your blend that is suited to your specific needs.
Oils can be used on hair, skin, and nails, and can be mixed with a variety of product to create a personalized cocktail for an extra boost of all-natural goodness.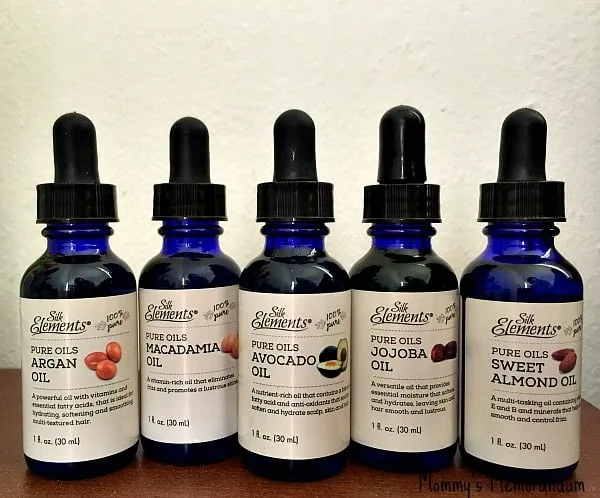 The Silk Elements line offers six different 100% pure oils.
•Olive Oil
•Avocado Oil
•Sweet Almond Oil
•Macadamia Oil
•Jojoba Oil
•Argan Oil
Each has so many possibilities for a beauty routine: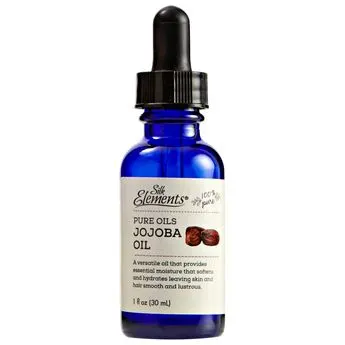 Jojoba Oil
This is a versatile oil that provides essential moisture and softens and hydrates, leaving skin and hair smooth and lustrous.
Jojoba Oil is considered one of the best oils for balancing out the scalp's natural oils and can soothe and hydrate dry scalp and skin.
•Makeup remover
•Moisturizer
•Conditioner
•Lip conditioner
•Shaving Prep and Aftershave
It's a great carrier oil and works well with these:
•Tea Tree
•Lavender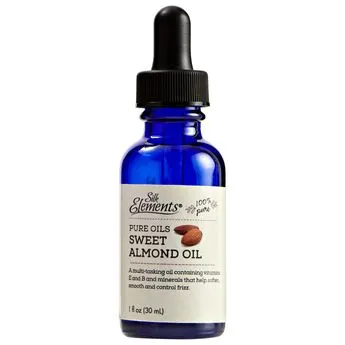 Sweet Almond Oil
A multi-tasking oil containing Vitamins E & B, Sweet Almond Oil is an excellent sealant and can penetrate the hair shaft, which helps strengthen weak or damaged hair, while minerals help soften, smooth and control frizz.
Rapid absorption leaves skin moisturized without a sticky or oily feel and won't clog pores.
•Improve complexion
•Reduce Dark Circles
•Anti-aging
•Make-up Remover
•Heal chapped lips
•Shine enhancer
• leave-in conditioner replacement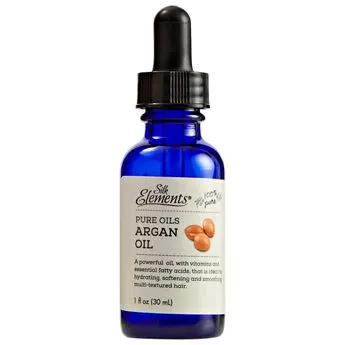 Argan Oil
A favorite in the beauty world, Argan Oil is a rich, potent oil that contains vitamins and essential fatty acids.
Ideal for moisturizing, softening, and smoothing hair, Argan Oil naturally creates unparalleled shine and hydration.
•Nighttime Moisturizer
•Skin Toner
•Exfoliating
•Acne
•Stretch Marks
•Razor Bumps and Burn
•Whole-Body Moisturizer
•Leave-In Conditioner & Styling.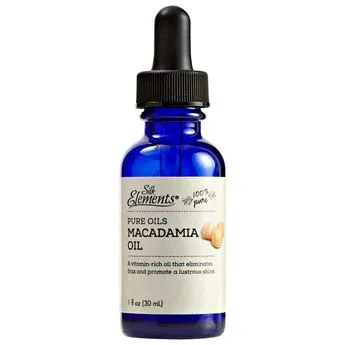 Macadamia Oil
Macadamia Oil is excellent for balancing out your skin's natural oil production.
It is also known to seal the hair cuticle, eliminating frizz and promoting a lustrous shine, leaving hair super-shiny and healthy-looking.
•Facial moisturizer
•Makeup Remover
•Eye serum
•Facial cleanser
•Body Moisturizer
•Hair moisturizer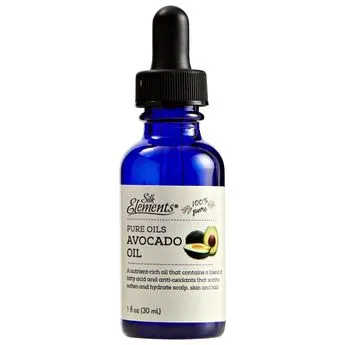 Avocado Oil
This nutrient-rich oil contains a blend of concentrated fatty acids and natural antioxidants that soften, smooth, and strengthen hair strands.
•Moisturize the Skin
•Boost Scalp Health
•Increase Collagen Production
•Treat Skin Conditions
•healing of wounds and burns to the skin
•Relieve heal diaper rash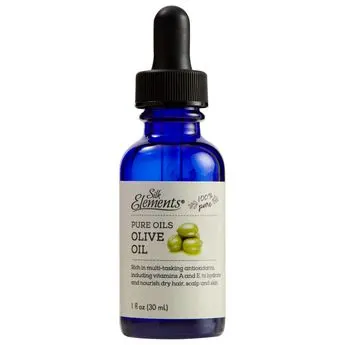 Olive Oil
Rich in multi-tasking antioxidants, including Vitamins A & E, this oil hydrates and nourishes dry skin, hair, and scalps.
•Pre-Shampoo Hair Treatment
•Lip Scrub
•Eye-Makeup Remover
•Ear-Wax Remedy
•Shine Serum
•Shaving Cream
•Antibacterial Balm
•Cuticle Conditioner
•Diaper-Rash Treatment
•Cracked-Heel Repair
•Makeup-Brush Cleaner
I love these oils.
I do wish they had the natural fragrance rather than be fragrance-free, but aside from that, I think the beauty cocktails you can create are awesome.
Each 1-ounce bottle has suggested retail between $4.99 and $7.99.