For a lazy day, or a relaxing weekend, why not find your way to the kitchen and bake up some pizza? With Stone Fire Authentic Flatbreads you can experience an authentic, hand-stretched crust made with extra virgin oil and no added preservatives. The crusts are baked in a stone oven at high heat to create the signature bubbles of an authentic Italian pizza crust. We tried them and created this salami and buffalo mozzarella pizza. It's now in our rotation for family pizza night!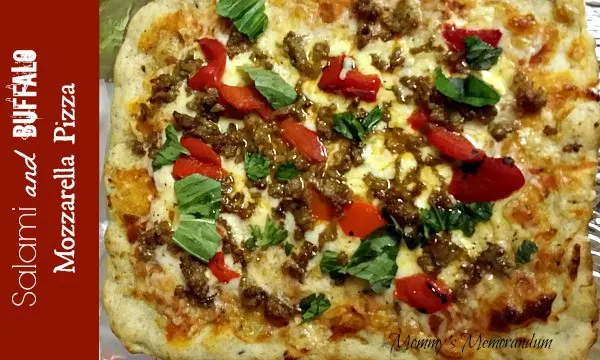 Salami and Buffalo Mozzarella Pizza Recipe Ingredients:
Stonefire Authentic Stonebreads Italian Thin Pizza Crust Original
1/3 cup pizza tomato sauce
1/2 cup smoked gouda cheese, shredded
1/2 lb cherry tomatoes, halved
hot pepperoni or salami, thinly sliced
Chili flakes, to taste
salt and papper to taste
Italian buffalo mozzarella drained and torn
2 Tbsp olive oil
1/4 cup basil leaves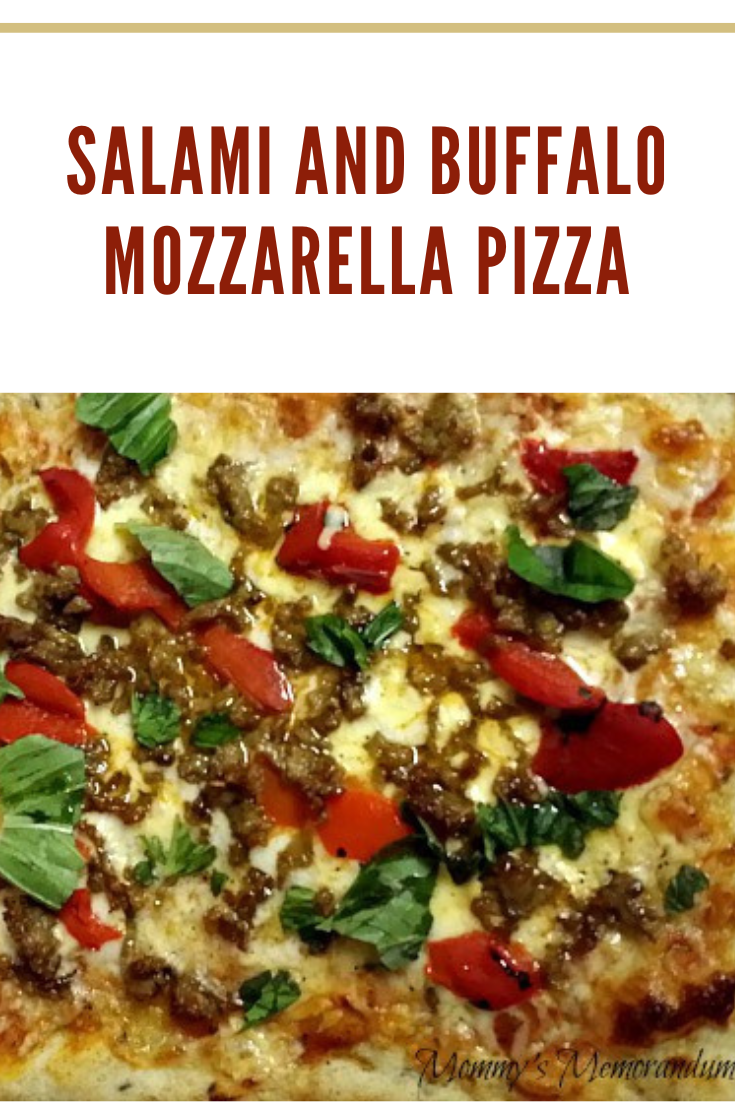 Salami and Buffalo Mozzarella Pizza Recipe Directions:
Preheat oven to 450 degrees
Spread tomato sauce over the pizza base; sprinkle evenly with mozzarella cheese, cherry tomatoes, salami or pepperoni, and chili flakes.
Place buffalo mozzarella over the top in a single layer
Bake for 12-14 minutes or until the cheeses melt and the crust is golden brown.
Remove from the oven, place basil leaves on top, and drizzle with olive oil.