Love's adventure unfolds in nature's embrace, as a romantic camping trip symphony serenades the heart. Bliss under the open sky.
The sun is out and the air is starting to become warmer. Summer is just around the corner which means that, after a long winter, you can go out and enjoy the great outdoors.
Whether you are celebrating an anniversary or popping the big question, instead of taking your partner to a restaurant, why not make it extra special by setting up a romantic date under the stars and enjoying everything that nature has to offer.
Camping is a fun activity for people of all ages.
Pack your bags for a memorable trip.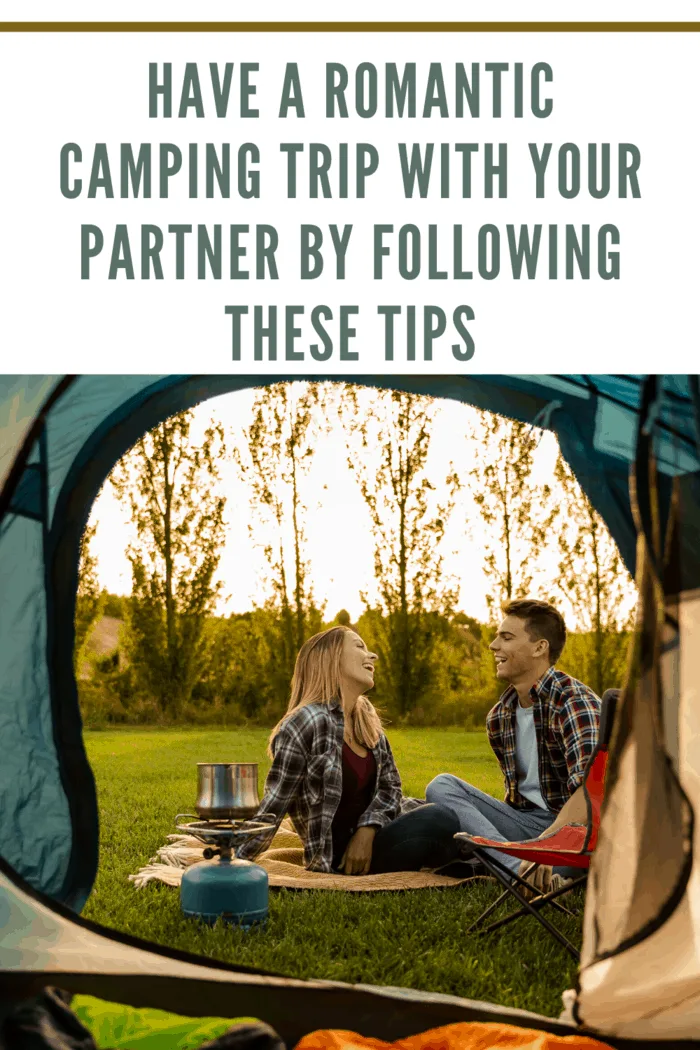 Have a Romantic Camping Trip with Your Partner by Following These Tips
Pack Your Bags
If you have camped before, you probably already know what you need to bring to the site.
Eagle Creek offers first-timers, a few things that you need to remember when prepping for the trip:
If you use a tent, ensure that poles and stakes are complete.
You may have to bring extra paracord rope to secure your tent, especially if the wind is particularly strong, and all the other items that you brought to the site.
You also need a mallet to bury the stakes deep into the ground.
To keep yourself from getting lost in a place you have never been before, grab a map or a guidebook and a compass.
A portable GPS might come in handy if you want to turn camping, backpacking, trekking, or mountain-climbing into a serious hobby.
The GPS in your smartphone can also work, but remember to pack a fully-charged power bank so you are connected at all times.
In addition, bring cookware and utensils, your own water bottles or water filtration, toiletries, hand sanitizer, anti-mosquito lotion, a pocket knife or a multi-tool, and, most importantly, food.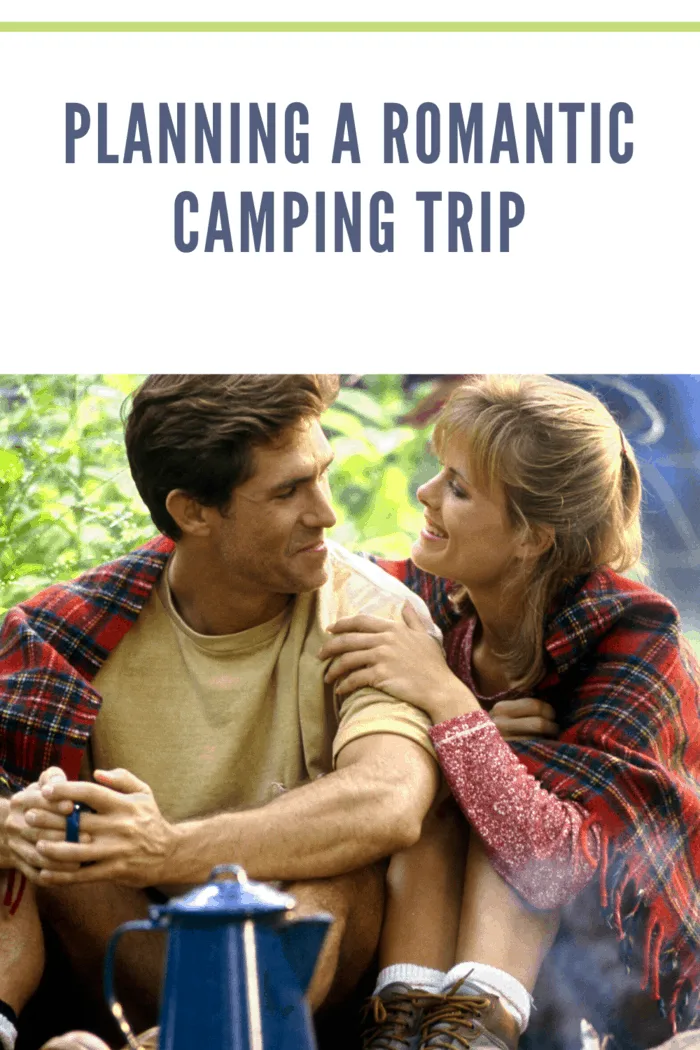 Pick Your Destination
You may want to skip popular campsites.
There is nothing romantic in being surrounded by so many people you do not know.
There are other areas that will let you enjoy the great outdoors but are also not spilling with tourists.
Even if these places do not have facilities that will make spending the night outside a bit more comfortable and convenient, you can at least have peace.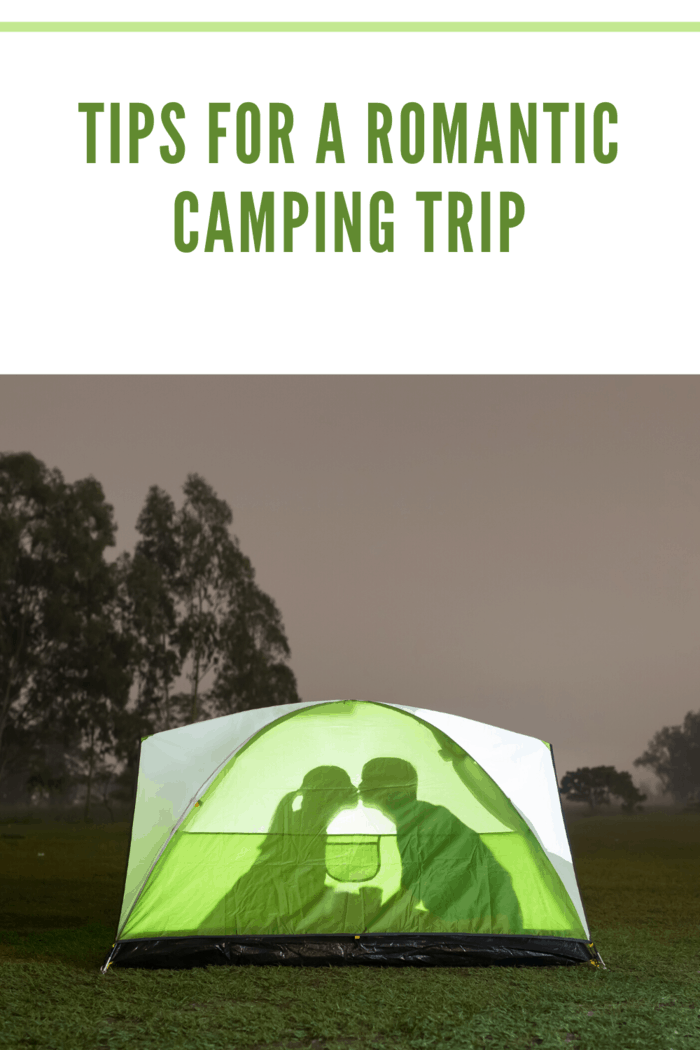 Plan Activities that You Can Do Together
The point of the camping trip is for you and your partner to get to know each other better and form a stronger bond.
Although you can totally spend the weekend lounging in your tent all day, you may want to schedule activities that you both will be able to enjoy.
Check what your selected destination has to offer so you can bring the right gear.
Maybe the place has a nearby lake or river where you and your partner can kayak or a steep mountain peak you can climb during the day.
Perhaps, the place is far enough from major cities so that you can see the stars shine brightly at night.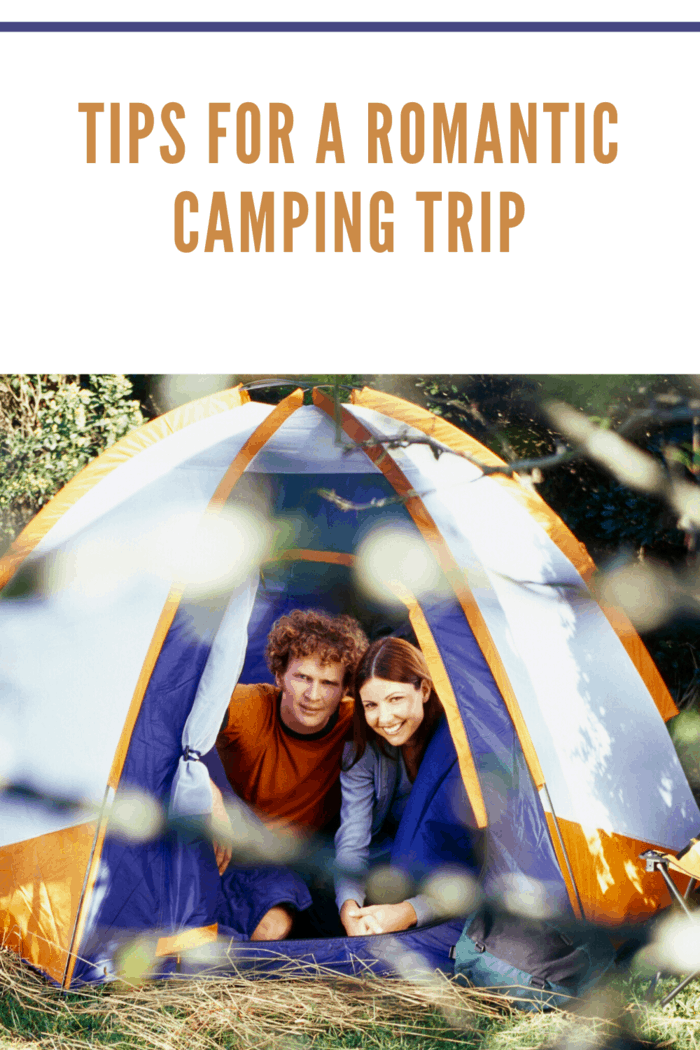 Make it More Romantic
Although spending the weekend at a secluded area and far from other people is romantic enough, make the date extra special.
You can still make an effort to decorate your campsite with battery-operated hanging lights or flowers.
Most importantly, whip up a fantastic meal for the two of you to enjoy.
The most important tip is to have fun.
Do not be too hard on yourself if things do not go according to your plans.
Enjoy nature and the company of your partner.