Savor that turkey's flavor a little longer with a broth made from the roasted meat. It won't give off as much foam as the traditional turkey stock. It offers a richly flavored clear broth.
I reserve the breast meat and then dice and add to the finished broth.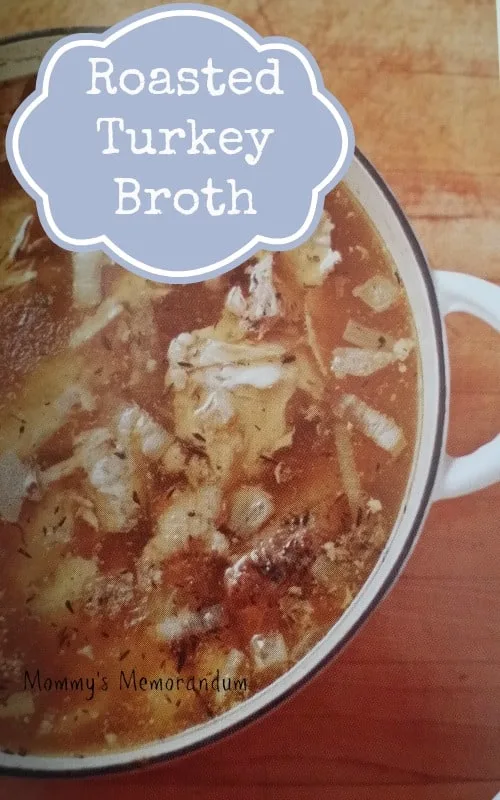 Roasted Turkey Broth Recipe Ingredients
Roasted turkey carcass
1 Tbsp finely chopped fresh thyme leaves (or 1 tsp. dried thyme)
2 Tsp. kosher salt
1/4 tsp freshly ground black pepper
4 qts cold water
1 med. yellow onion, unpeeled and chopped into large chunks
3 carrots, chopped into large chunks
3 ribs celery, sliced about 1/2″ thick
Roasted Turkey Broth Recipe Directions:
Add carcasses to a large pot. Add enough water to cover the chicken by about 2 inches. Bring to a boil, skimming off any foam, and reduce heat. Simmer 3 hours or until the bones can be easily broken apart.
Add the vegetables and bring to a boil.
Reduce heat and simmer about 3 hours longer or until the chicken breaks apart easily.
Strain the broth.
Cool to room temperature.
Transfer to smaller containers.
Freeze the roasted turkey broth.
Makes about 3 quarts of delicious turkey broth