It's What Makes a Name
Li'l Man is a master of puzzles. He loves them. They are his first pick out of the game closet. We recently had the opportunity to review Frecklebox puzzles and the result according to William is, "This puzzle is freaking awesome!"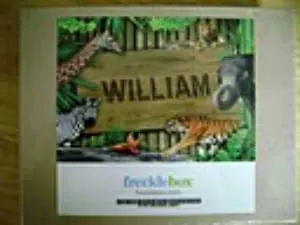 What makes the Frecklebox puzzle stand out? Well, to begin with it prominently displays the name "WILLIAM". It's Li'l Man's favorite name, it's his and his grandpas on both sides. It's the very word that makes his eyes light up. Like all Frecklebox products, the ability to personalize is what makes it unique. That and there is a huge selection regardless of whether you choose a lunchbox, a placemat, puzzle or stickers.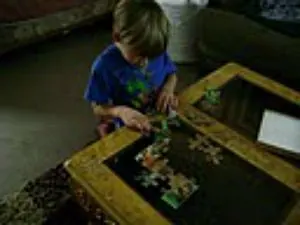 Frecklebox has quickly become Li'l Man's favorite activity. He enjoys working it while I am preparing his lunch and the box is the perfect size for on the go fun. It's a great activity while we are at a restaurant or passing the time waiting for an appointment.
I love the Frecklebox brand. The puzzle challenges Li'l Man and no matter how many times he puts it together and takes it a part each time is a new experience that leaves him exclaiming, "This puzzle is freaking awesome!" and really, what parent doesn't want to hear that from a child?
Check out Frecklebox and find a gift that's as unique as the recipient.
Frecklebox is an online retailer that specializes in everything for customized kids gifts! Frecklebox is known for Personalized Gifts for Kids. Frecklebox offers the following items as items that can all be personalized: binders, bookmarks, canvas wall art, chore charts, clipboards, coin banks, folders, growth charts, journals, lunch boxes, notebooks, place mats, puzzles, sight words, sketchbooks, stickers, storybooks, and wrapping paper. This list is quite impressive and it leaves a mom or dad, aunt, uncle, grandma, grandpa and so on with MANY choices not a few!
The place mats are really durable and are so easy to wipe off after the kids use them, one of the best purchases a mom can make! Want to read more? Want to know more read Pittsburgh Frugal Mom's review here.
I received the Zoo Animals Frecklebox Puzzle in order to faciliate and honest review. No other compensation was received. The opinions expressed are my own and were in no way influenced by the sponsor. Others experience may vary.