When it comes to your home, every part of it has a life expectancy, according to thebalance.com.
For windows, it depends on the quality of the window and upon the type of window.
If you're wondering about replacement windows vs. new construction windows, let's explore the differences.
Windows make up a large part of the surface area of our homes.
It's also essential to have windows that are correctly installed and work well.
Otherwise, you are going to have more problems than just the look of your home.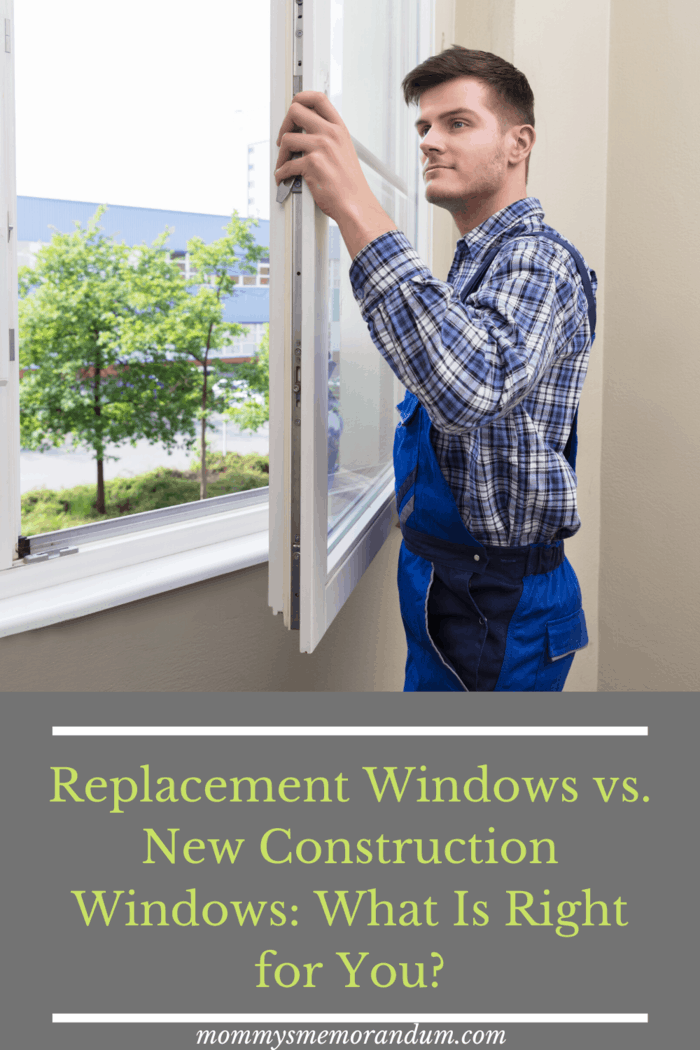 Replacement Windows vs. New Construction
The biggest difference between these two is the procedure of how the installation gets done.
Replacement windows are fit into an existing window opening.
The frame and glass are installed, and the window looks brand new.
The term new construction in windows is used in two direct instances.
The first is when it is used as a literal description.
New homes have to have new construction windows because they don't have existing windows.
The second way, more applicable to our conversation, is when a window frame has to be removed and stripped back to the studs.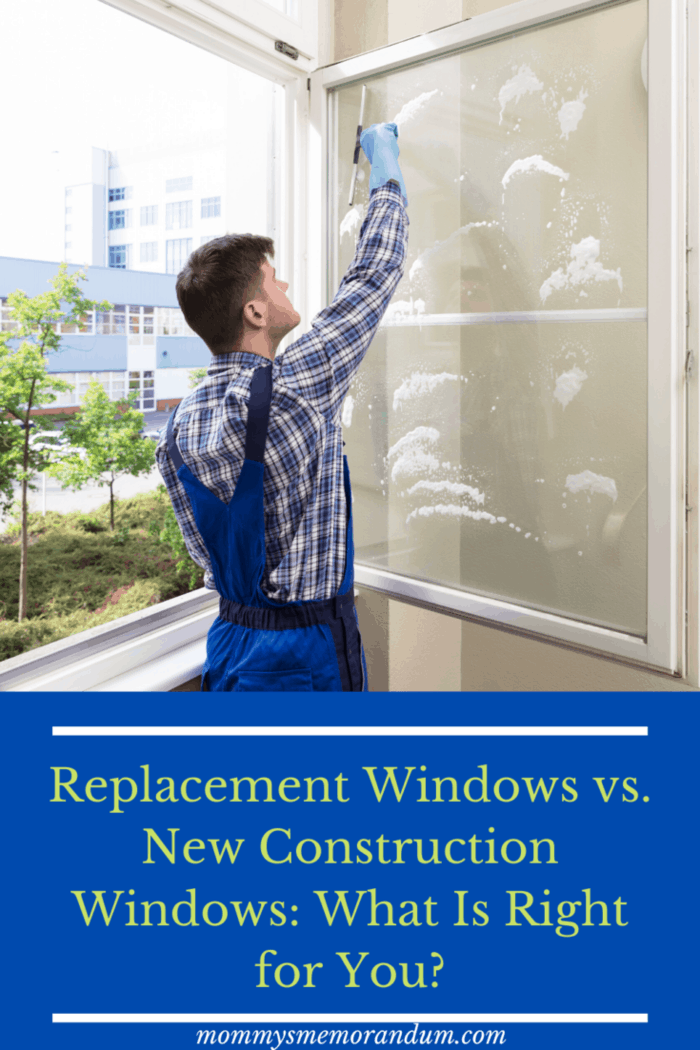 Wall Damage and Work
For the most part, when you get replacement windows, no work needs to be done on your home walls.
They use the space that is available to fit the new window in.
This requires that the window and frame be the same size as the window they are replacing.
When you get a new construction window installed, they will take parts of the wall apart.
They have to do this because they replace the entire structure around the window and anchor the frame to the stud.
This step isn't always necessary, but it always costs more.
What About Siding?
If you're getting new construction, you will need to be careful.
The siding that is disturbed by the process will need replacing, and it could cost you more money than you think.
You can get an estimate on your replacement cost and then add that to the cost of the job.
For replacement windows, this is not a concern.
Most of the time, our homes don't need to be stripped to the studs to replace a window.
This is because unless there is structural damage around the window, you only need the glass replaced.
Structural Needs
It's true that if your window frames are rotting, or if you are trying to restore a house that is in bad condition, you may require new construction.
In these cases, new construction windows are a smart option because they replace the window's entire wooden assembly.
For most homes, those that don't have extreme water damage or rot, replacement windows will work just fine.
The only exception to this is that sometimes it may be challenging to locate windows of proper size.
The size of windows is often one of several standard sizes.
This isn't the case in some houses, but be careful if you are in an antique home.
In this case, you will need restoration services because new construction could ruin the value of your home.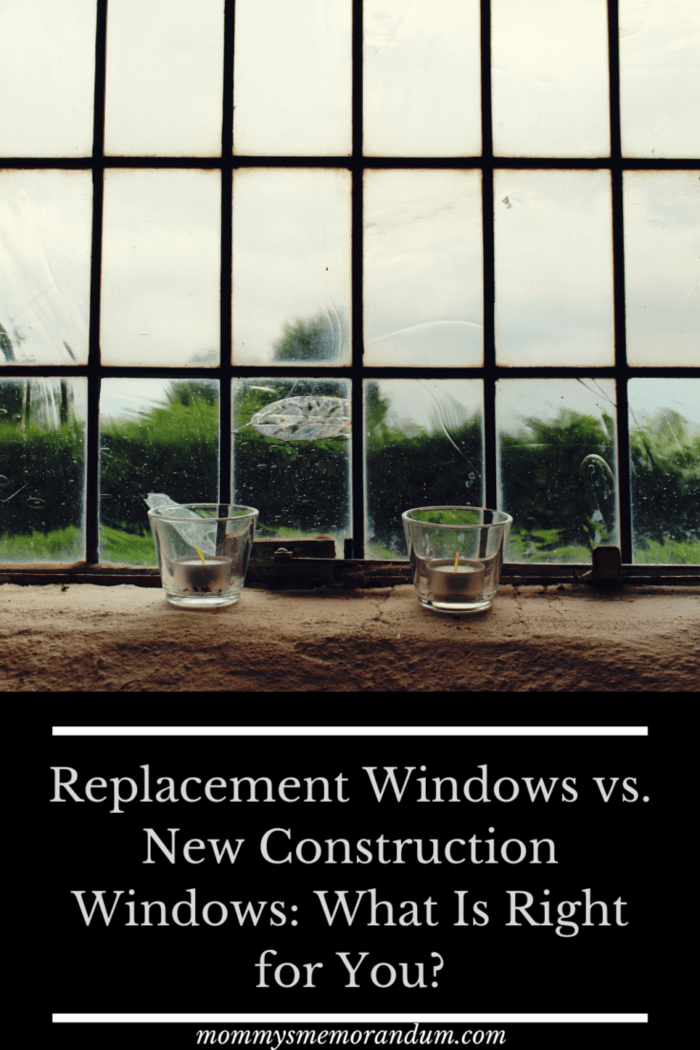 Window Replacement Advantages
There are several advantages to replacement windows vs. new construction.
The first is cost.
The average replacement window requires much less work, and therefore it costs less.
There can be challenges to putting in your windows, but these are rare and won't be an issue most of the time.
The second advantage of replacement windows is the time it takes to install them.
The contractors are working with space that is already there and ready to be used.
In new construction, the process of stripping the wall back to its studs does take time.
Regional Work
For the most part, you will want to look into replacement windows as a quicker and cheaper alternative to new construction.
As we detailed above, this is not the case if you are working with a home that exhibits a lot of damage to the outside structure.
Before you start to look all over the internet for answers, remember that many issues you may face are regionally specific.
The climate and environment of where you live will impact the lifespan and what kind of window replacement you may need.
Speak to a local contractor for the most pertinent advice.
If you're in the Virginia Beach area, check out Paramount Builders, and you can start to look at high-quality replacement windows.
If you have any questions about what you need, speak to a professional contractor, and they can inspect and estimate for you.
Windows and Bills
According to energy.gov, In the average home, heat loss and gain through windows accounts for 25% to 30% of monthly energy bills.
It's imperative that you have good windows if you don't want to end up paying more than you should for heating and cooling.
The type of window you choose will reflect your specific needs.
Replacing old single-pane windows with double-pane windows, for instance, will reduce your energy costs per month.
You don't need to have new construction to go from single pane to double pane windows on a quick side note.
Windows make up a huge part of what people see when they look at our houses.
They are attention-grabbing, and that can be both a very good and a very bad thing.
You want your house to look its best and be energy efficient.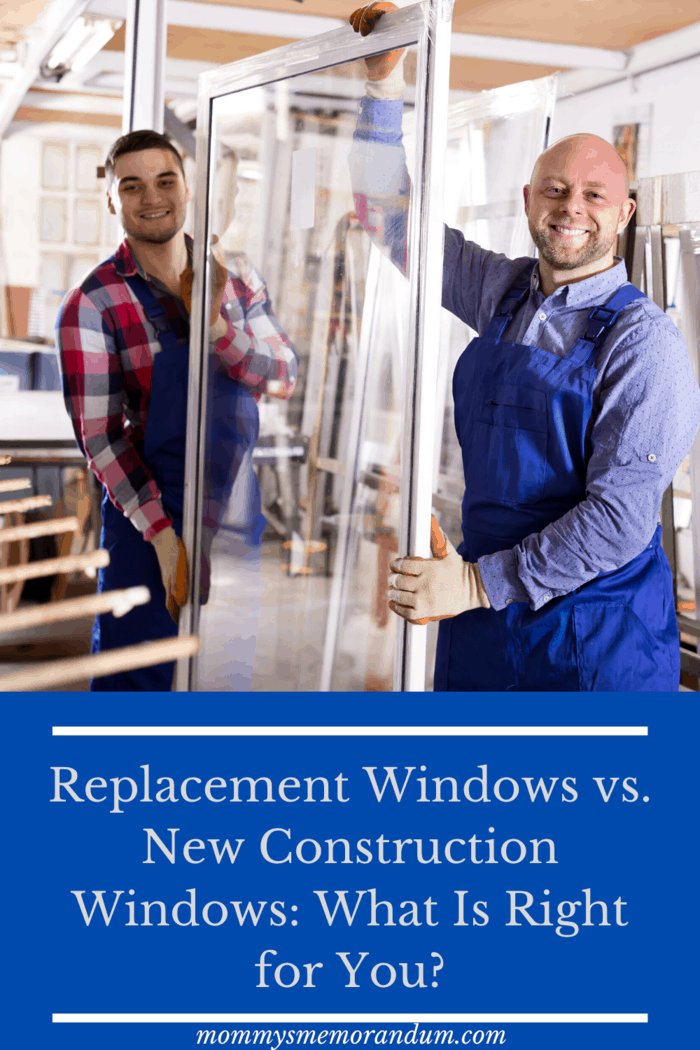 Windows for Your Home
Whatever choice you make, remember that having great windows is about more than look.
Windows are an investment in the quality of your home that will last for decades to come.
Use high-quality windows and trusted contractors to get the job done.
When it comes down to replacement windows vs. new construction, you have to decide based on what you need and a professional contractor's recommendation.
If your windows need replacing, don't hesitate and risk causing very real damage to your home.
If you do, you may have no choice but to get new construction.
We hope this guide proved useful.
Please take a moment to browse our site for other informative reads.