The Renuzit® brand provided me with samples of Renuzit® Sensitive Scents in exchange for a product review. However, all opinions expressed here are my own.
With two dogs and kids, our house can use some freshness when it comes to smell. Nothing strong, just a subtle lift–like a fresh breeze or Renuzit Sensitive Scents. that provide long-lasting freshness without overpowering your senses.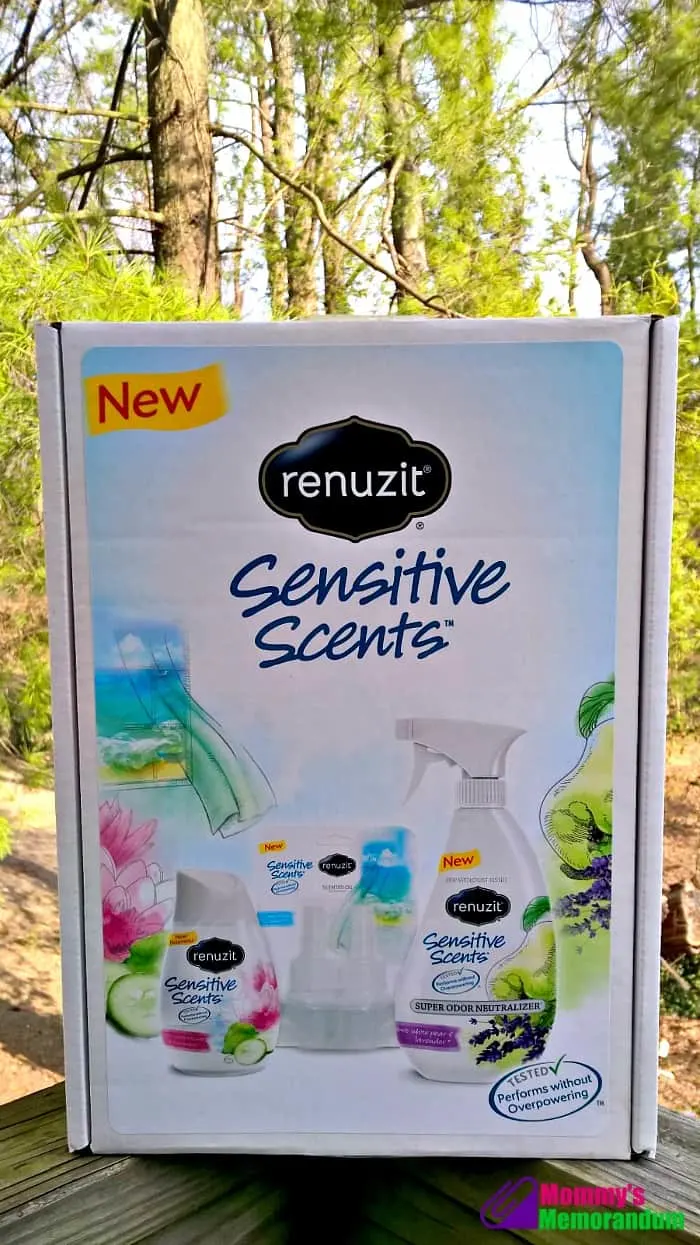 I've partnered with Renuzit and am enjoying the long-lasting freshness that's subtle and doesn't overpower, leaving some of us with headaches or making my house smell like a brothel. It's just a whiff of scent and freshness that we all enjoy.without overpowering your senses.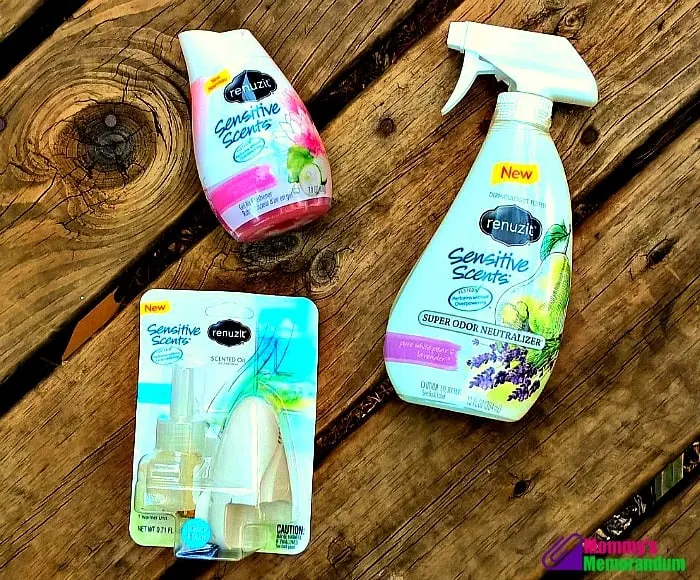 Renuzit Sensitive Scents products:
Adjustable Cones –
These are old school to me, and I love them for their ability to squeeze into small spaces and be forgotten.
The renuzit cone has a biodegradable gel that disappears as it absorbs orders. One cone lasts approximately four weeks.
I tucked ours on the bathroom shelf, and I have one at work by the cat litter.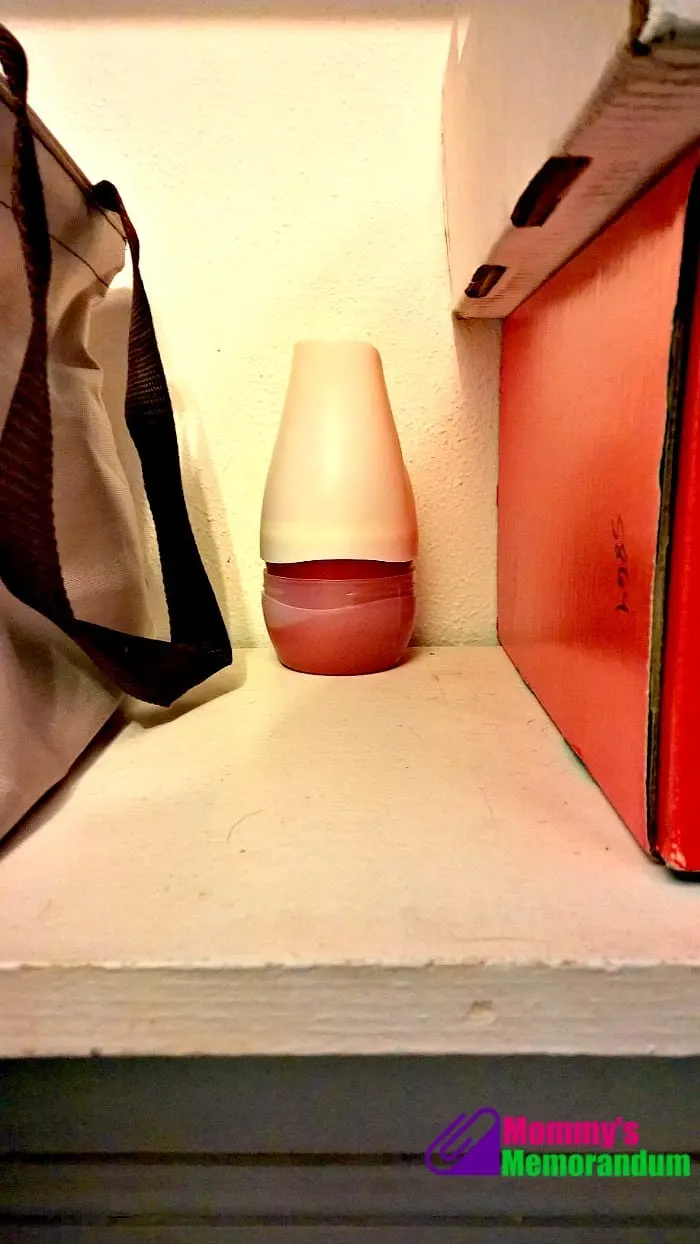 Universal Scented Oils –
I have fought the battle of warming units and oils at work. It's left me with a slew of plug-ins and if I'm lucky, when I order, I match oil to one of them.
Renuzit's Plug-In Refills universally fit in any Glade or Air Wick oil warming unit*. Now that's something I LOVE…plus it smells great and disperses through the air casually.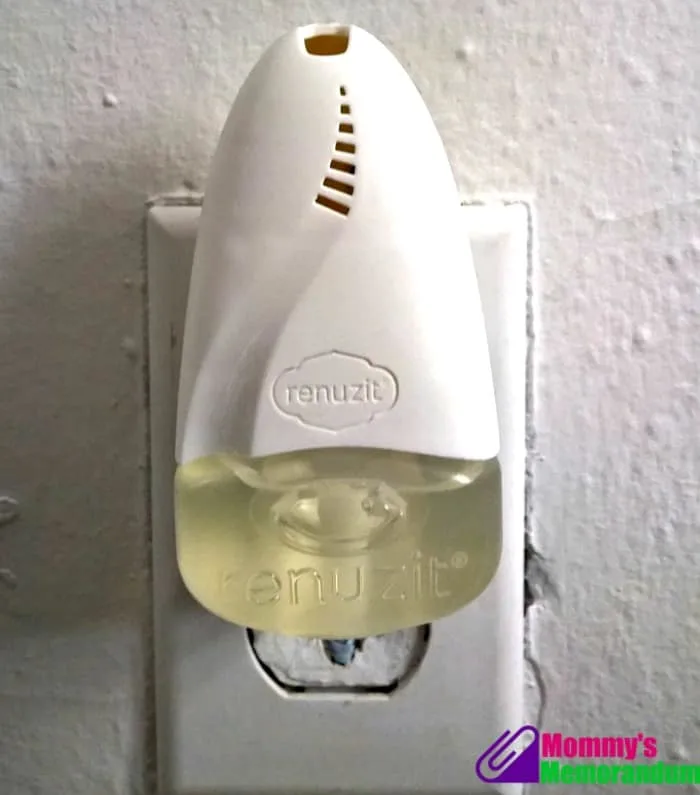 Trigger Spray –
I know this is a favorite for so many. I love renuzit sprays too. With instant spray action, this one works great to neutralize tough odors, musty fabrics, and other unpleasant smells. I love it as a spritz in the air for freshness. I also love spritzing my rugs and furniture with it to neutralize the dog's smell.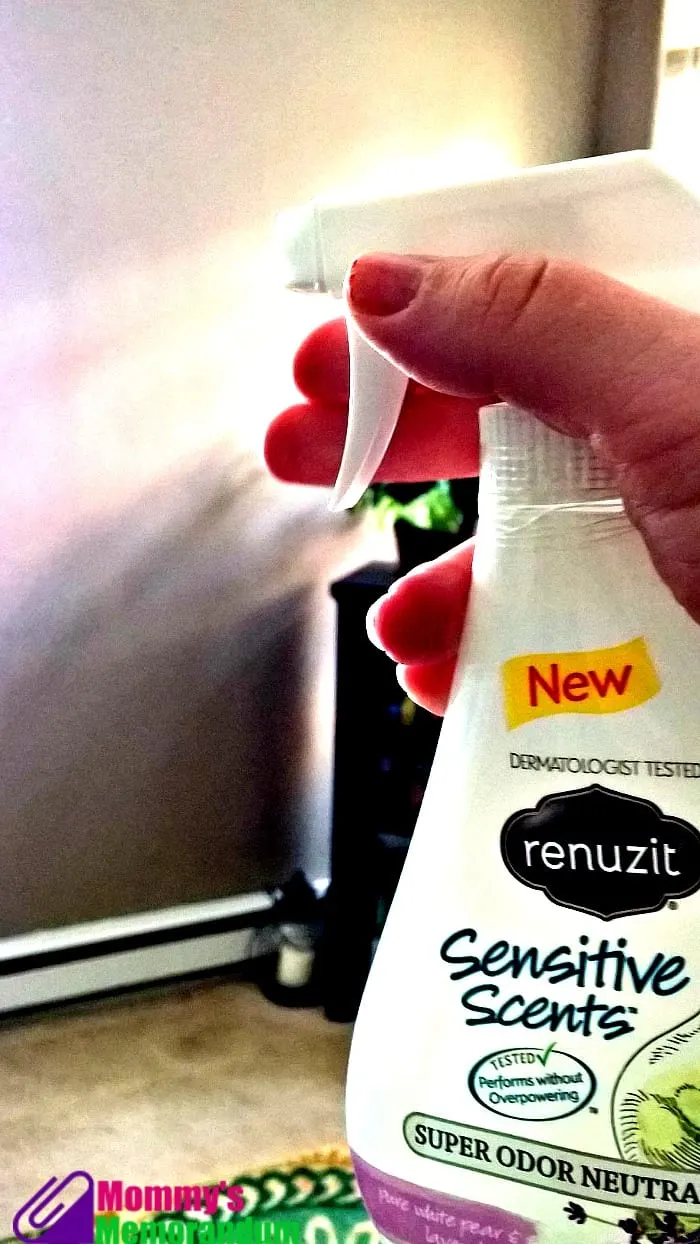 Renuzit Sensitive Scents are subtle and available in three fragrances:
Pure Water Blossom & Cucumber
Pure Ocean Breeze
and Pure White Pear & Lavender
We all have our own favorite. They smell so good. They are simple scents that add a tinge of fragrance.