Introducing GoOrganic Hard Candy: A Deliciously Pure and Naturally Sweet Indulgence!
Are you tired of compromising on taste when it comes to your candy cravings? Look no further because GoOrganic Hard Candy is here to redefine your snacking experience! Bursting with mouthwatering flavors and crafted with utmost care, our candies are a guilt-free treat that will satisfy your sweet tooth while keeping you on track with your healthy lifestyle.
Why choose GoOrganic Hard Candy?
Pure Organic Goodness: They believe in the power of nature, which is why their candies are made using only the finest organic ingredients. Say goodbye to artificial additives, colors, and flavors. Each candy is carefully crafted to bring you a delightful blend of all-natural, wholesome goodness.
Irresistible Flavors: Indulge your senses in a wide variety of flavors that will leave you wanting more. From classic fruit flavors like tangy strawberry, zesty lemon, and juicy orange to refreshing options like cool mint and soothing honey, they have a flavor for every taste bud.
Thoughtfully Sweetened: GoOrganic Hard Candy is sweetened with organic evaporated cane juice and organic brown rice syrup, ensuring a lower glycemic index compared to traditional candies. You can savor each piece without the worry of experiencing sugar crashes or spikes, making it perfect for both kids and adults.
Portable and Convenient: These candies are individually wrapped, making them perfect for on-the-go snacking. Whether you're heading to work, school, or simply want a sweet pick-me-up during the day, GoOrganic Hard Candy is your delightful companion that fits right in your pocket or purse.
Certified Organic and Gluten-Free: They understand the importance of dietary restrictions and preferences. That's why their candies are certified organic and gluten-free, making them suitable for vegans and individuals with gluten sensitivities. Enjoy a guilt-free treat that aligns with your lifestyle choices.
No Compromises: At GoOrganic, they prioritize quality and transparency. their candies are lovingly crafted in small batches to ensure the highest standards of excellence. You can trust that every piece of candy is free from artificial preservatives, GMOs, and common allergens, allowing you to indulge with confidence.
Treat yourself and your loved ones to the delicious purity of GoOrganic Hard Candy. Experience the unbeatable combination of delightful flavors, organic ingredients, and guilt-free snacking. Make a healthier choice without sacrificing taste!
Visit their website or your nearest store today and discover the delightful world of GoOrganic Hard Candy. Let your taste buds rejoice in the perfect harmony of nature's goodness and indulgent sweetness. Go organic, go delicious, go guilt-free with GoOrganic Hard Candy!
As the Strangelove, BowWows and Aaron Carter all sang, "I Want Candy". It's the theme at my house with my kiddos. We all love candy, but I'm not a fan of all the refined sugar, high fructose corn syrup and color additives. I partnered with GoOrganic and their line of organic candy, GoOrganic hard candy.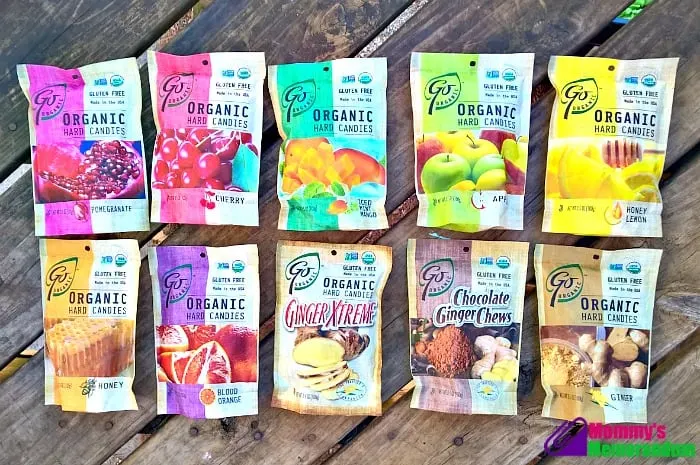 I appreciate that it is organic, gluten-free, contains no additives, artificial color, artificial flavors, and no high fructose corn syrup. GoOrganic Hard Candy is hand-made and naturally sweetened with cane juice and brown rice syrup rather than refined sugar.
Inside each pouch, the candies are individually wrapped. I love this as it gives me more freedom to tuck into lunch boxes, pockets, and purses and not worry about sticky–because sticky is not cool.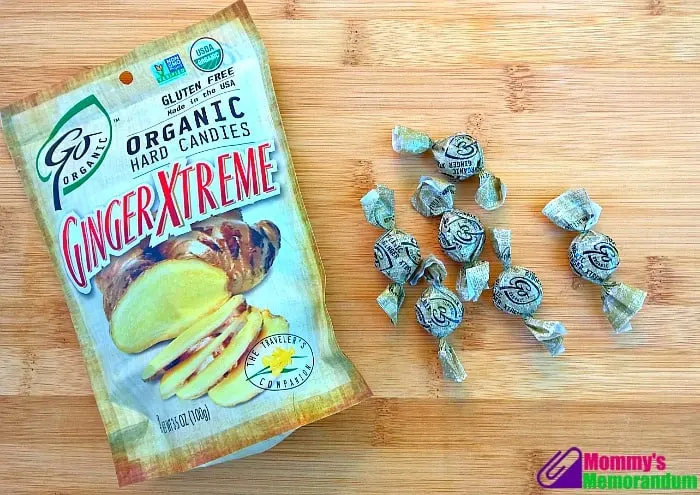 Each candy is about the same size as a US nickel.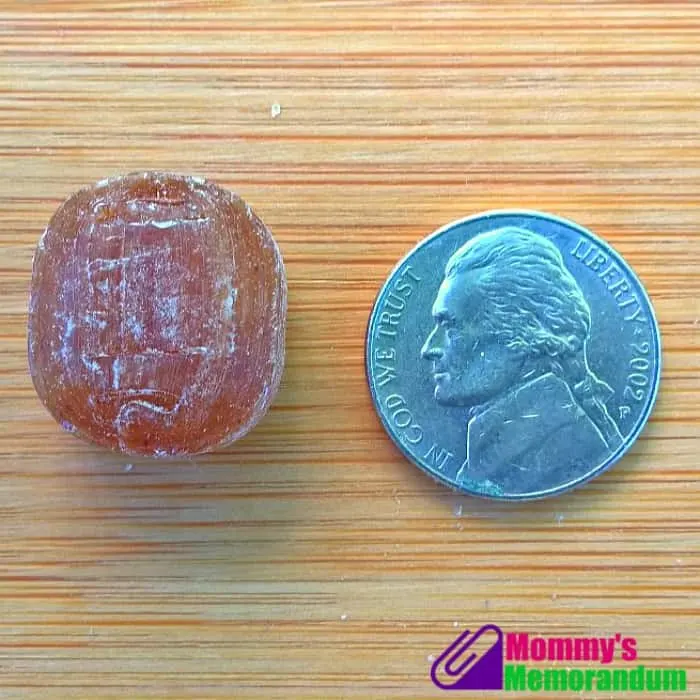 They are about the same thickness as four US nickels.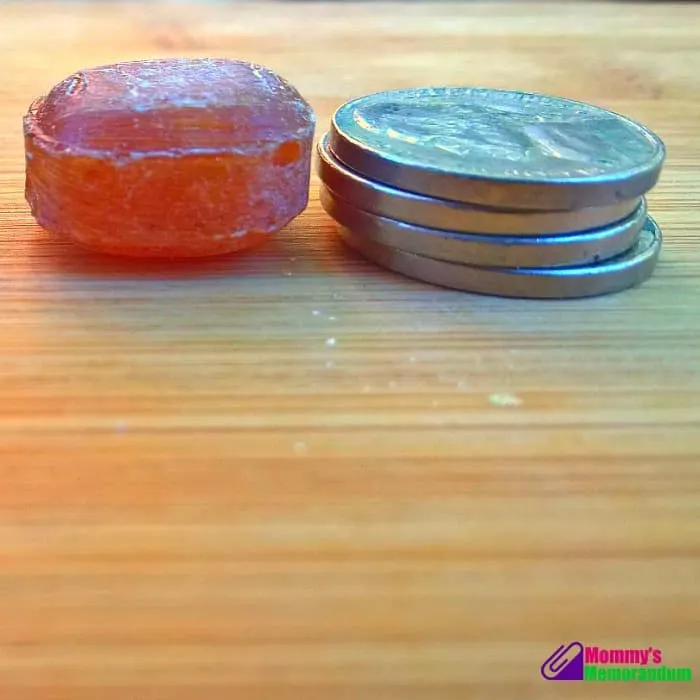 If you can savor the flavor, rather than chomp them, they last a very long time and have a smooth texture. They are pretty darn good!
Go ahead, have one of each. There's no artificial stuff and no gluten!
3 – 3.5 oz bags of GoOrganic Hard Candy Flavors
Organic Hard Candy Ginger
Organic Hard Candy Pomegranate
Organic Hard Candy Cherry
Organic Hard Candy Apple
Organic Hard Candy Honey
Organic Hard Candy Honey Lemon
Organic Hard Candy Blood Orange
Organic Hard Candy Iced Mint Mango
My absolute favorite is the GoOrganic Ginger Hard Candy. I love ginger and think this candy rocks the flavor. It's the perfect amount of spice!
The Apple hard candy has a very subtle sour apple flavor. it's tangy with the granny smith apple tartness. It's a nice flavor.
The Cherry surprised my kiddos because it isn't really red. Almost everything they have encountered, called "cherry," has had a very red hue. This one is browner–it reminded me of my mother canning cherries when I was growing up and the color of them in the jar basking in their natural colors. The flavor is very, very good.
We all loved the Honey Hard candy flavor. It was just the right sweetness. It is light, and Li'l Man said it was like eating honey from a jar. (Yeah, I didn't know he did that either!)
The Honey Lemon flavor was smooth and light like the honey with a hint of lemon. It is perfectly paired, so it's not too sweet and not too tart. It's just yummy!
I'm all about Pomegranate and this flavor does not disappoint. It's very lightly tart and has a very subtle sweetness that lets the pomegranate flavor come through incredibly well.
If you're counting calories or looking at nutrition, four pieces of the GoOrganic hard candies are 60 calories, 0 grams of fat, 15 carbohydrates, 0 grams of fiber, 10 grams of sugar and 0 grams of protein.
This is CLEAN candy, containing no trans fats, no preservatives, no corn syrup, no FD&C colors and no hydrogenated oils. The line has a 2-year shelf life, is gluten free and Kosher.
The GoOrganic line also includes Chews!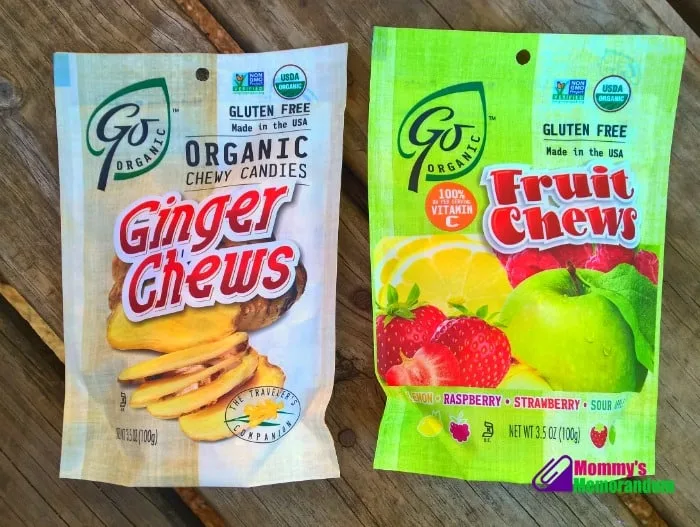 We tried the Ginger flavor and the Fruit Flavored GoOrganic Chews.
They are individually wrapped.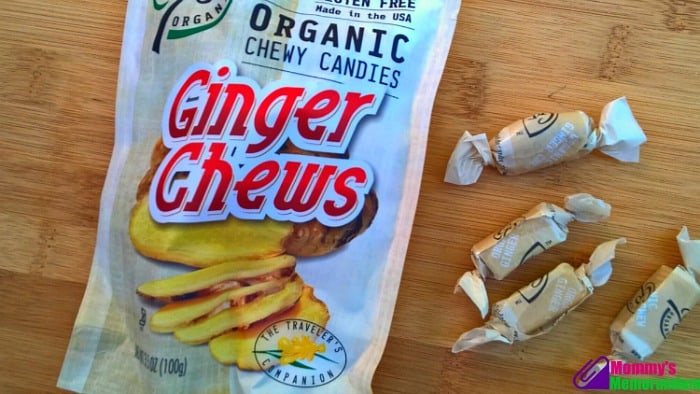 Each chew is about one inch in length and the thickness of about four US nickels.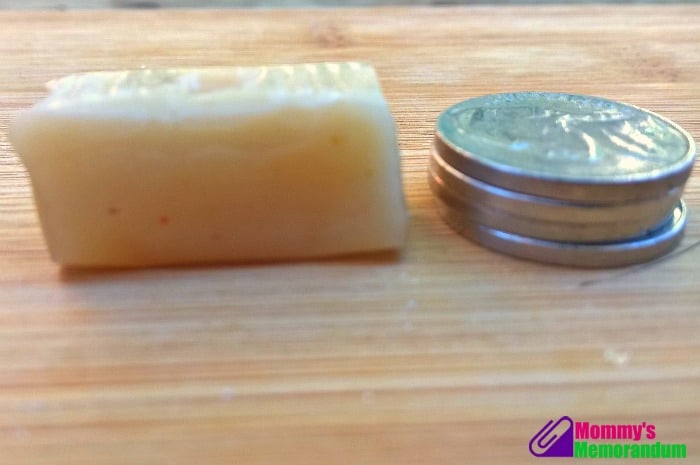 The chews are soft. My kiddos think the Fruit Chews taste a lot like Starburst, but "not as hard and sticky". They are really enjoyable.
GoOrganic Fruit Snacks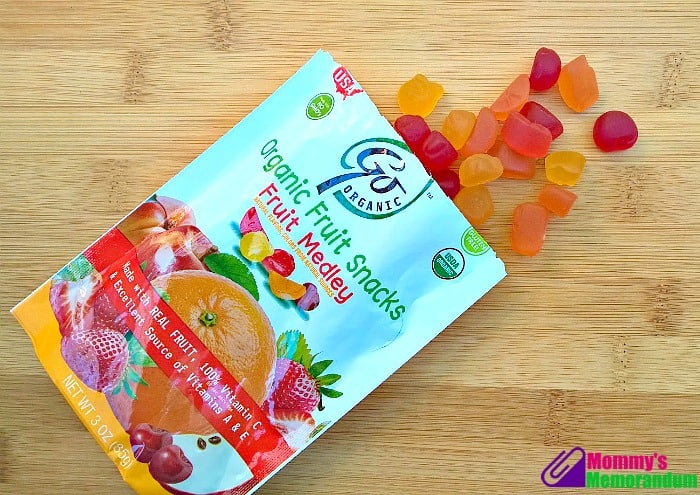 These fruit snacks come in a 3-ounce pouch. The pouch is not resealable, which is not my preference. The fruit snacks themselves are soft, moist and have a little bit of chew to them. My children really love them.
Adults and kids can feel good about having GoOrganic as a wholesome treat.