This copycat mounds candy bars or copycat Almond Joy cand bars recipe is easy and the results are scrumptious.
You can make logs, bars, or use molds to form the shape of the candy bar.
Sometimes You Feel Like a Nut, Sometimes You Don't
Holidays are my baking time, but sometimes I enjoy the adventure of making a holiday favorite just because.
One of my favorite go-to recipes is the homemade Mounds and Almond Joy Bars.
They are fun to make and I feel so productive when it's over–and that is worth the reward of the feast!
Like the original candy bar, this recipe has a sweet coconut filling, toasted almonds, and a silky chocolate candy coating.
What it doesn't have is preservatives like the ones on the grocery store shelves.
You can swap out the almonds and use other nuts like pecans, walnuts, or hazelnuts.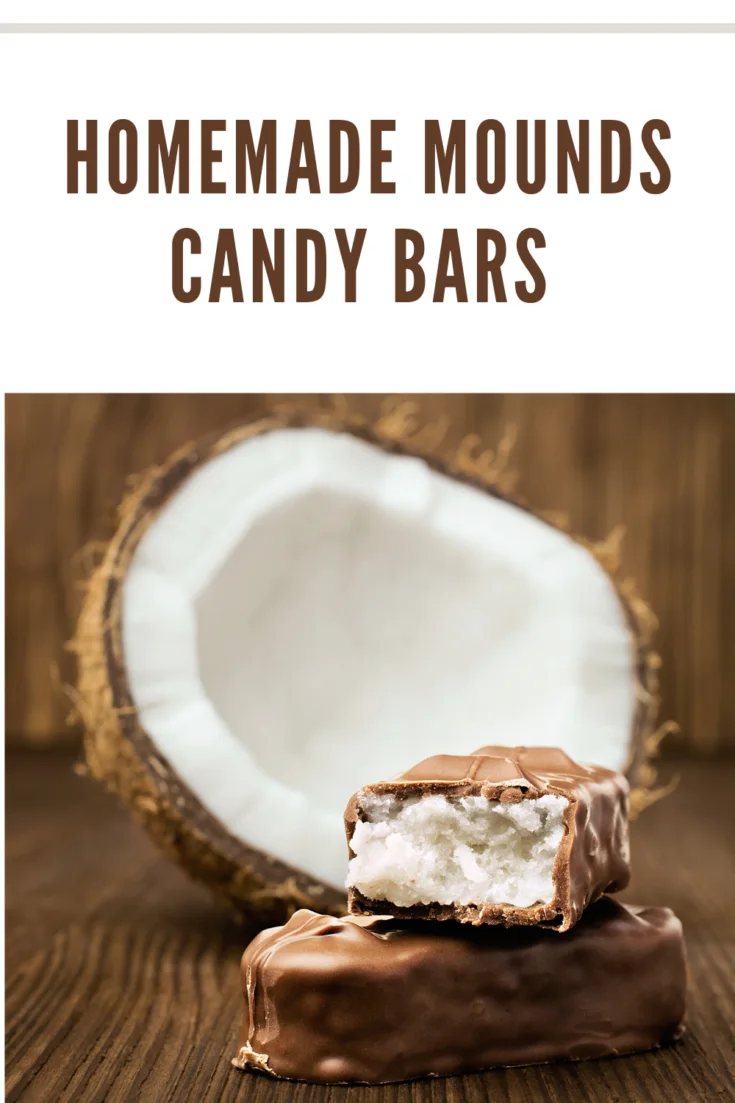 Homemade Almond Joy or Mounds Bar Ingredients:
3 cups finely chopped pecans
1 pound unsweetened or sweetened coconut, depending on taste
1 pound powdered sugar
1 can Eagle Brand Sweetened Condensed Milk
12 oz. Dark Chocolate chips
1-2 almonds per bar, if making Almond Joys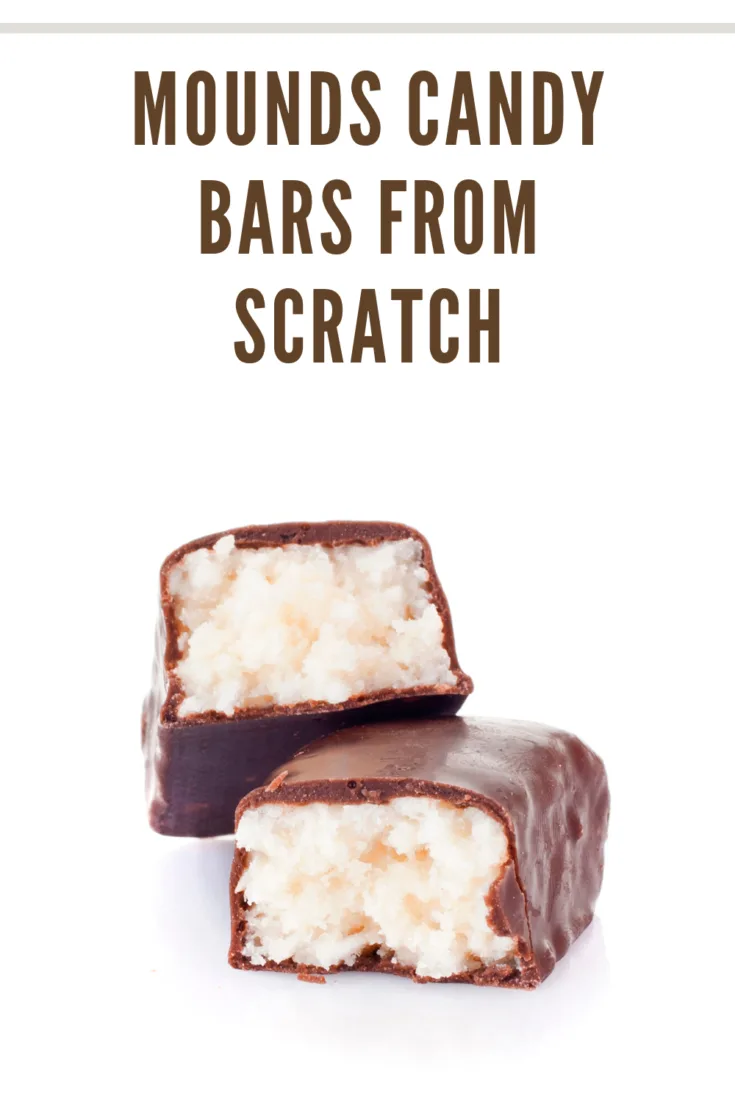 How to Make Homemade Almond Joy or Mounds Bars:
Combine pecans, coconut, powdered sugar and condensed milk in a large mixing bowl.
Mix well. Form into logs to cut or roll into a ball to dip easily.
Note:
Roll into logs as big and round as you want your Mounds.
Wrap in waxed paper and freeze the log for at least 30-minutes.
Remove from freezer and slice into preferred thickness–we like ours 1/2″ thick.
Melt 12 oz chocolate chips in a double broiler.
Note:
To make the chocolate shiny like they really are, you'll want to add 1/4 block of paraffin wax.
This works best if you chop the paraffin into small pieces and melt in the double boiler first; then add the chocolate.
Be aware that paraffin is flammable and does take longer to melt than chocolate!
Dip coconut log pieces into melted chocolate and cool on wax paper.
Note:
I love all things chocolate, so I dip more than once after they've cooled. I also work best with waxed paper on top of my cooling rack to give the candies that smooth flat bottom.
Enjoy!
You can freeze these or store in an airtight container–that is if you have any left to store.
This recipe appeared on Bon Appetit on 10/16/12 here: http://www.bonappetit.com/blogsandforums/blogs/badaily/2012/10/diy-halloween-candy.html