Recalls Plus: Your Safety Companion
Recalls Plus is your go-to safety companion, designed to keep you informed about product recalls and ensure you and your loved ones stay safe. This app provides you with up-to-date information on recalls across various categories, including food, electronics, toys, and more.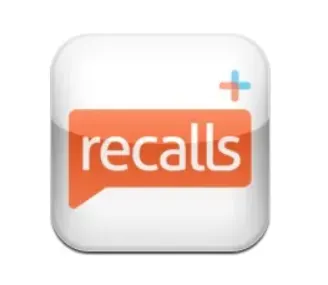 Key Features:
Real-time Recall Alerts: Receive instant notifications about recalls relevant to you. Stay ahead of potential safety issues.
Extensive Database: Access a comprehensive database of product recalls, complete with details like affected products, reasons for the recall, and steps to take.
Customized Alerts: Tailor your notification preferences based on your interests and location. Get alerts for the products that matter to you.
History and Background: Dive into the history of recalls, including the reasons behind past recalls and their impact on consumer safety.
Safety Tips: Learn how to identify potentially hazardous products and receive tips on staying safe in various situations.
Expert Insights: Get advice from safety experts on what to do if you own a recalled product and how to protect your family.
Why Recalls Plus?
Safety First: Your safety is our top priority. Recalls Plus keeps you informed so you can make informed choices about the products you use.
Save Money: Avoid potential financial losses by staying ahead of recalls that might affect your purchases.
Protect Your Family: Keep your loved ones safe by being aware of recalls in categories like children's products and food.
Easy-to-Use: The user-friendly interface ensures that everyone can benefit from this app's valuable information.
Our Recall Plus App Review
As my children have grown I've heard about many product recalls. Some of them we have even owned. Now with Recalls Plus, a program that helps put safety first for your children, the guesswork is gone. There is no sifting through flyers at Toys R Us or relying on play groups to keep you in the know. Simply create watch lists for the children's products that you own and receive an alert of recalls and for products that contain undeclared food allergens.
Recalls Plus is available on Facebook, as well as an app for your iPhone, or Android. It's absolutely free.
It's easy to use. Just add your children's age range, specific products, and food allergens and Recalls Plus will keep you up to date.
Children's Age Range
The Recalls Plus app is centered on newborns, infants, and toddlers. The app allows you to choose the age range of your child, and then choose from a list of common products for the specified age. Infants has items like bottles and feeding accessories, breast pumps, and bedding. You can specify a brand, model, and other information about the product to be notified of any recalls, or simply use the category for more general recalls regarding that category.
Specific Products
Don't second-guess yourself when selecting items. Recalls Plus allows the user to check on products before purchase or add them after purchase. Recall Plus will notify the user of recalls for the exact product and any parts related to the product. Have peace of mind on items you already own or want to buy.
Food Allergens
I'm thankful we don't have food allergies, but I have many friends whose children do. The Recall Plus app allows the ability to choose food allergens for any member of your family, friends, and even guests! Simply select from eight FDA-mandated food allergens to get alerts on related food recalls (examples: eggs, peanuts, fish, etc.)
The Recalls Plus offers up-to-date lists of the latest recall news. From there you can share it on social media, bookmark it and even email it.
Recalls Plus is still in the developmental stages. I am looking forward to their addition of more categories and age groups to make this an invaluable app in raising a family. Take a moment to view this app and see how it can benefit your family, giving you peace of mind when it comes to their safety.
FAQs:
Q1: Is Recalls Plus available for free? A1: Yes, Recalls Plus is available for free on both Android and iOS devices.
Q2: How often are recall alerts updated? A2: Recall alerts are updated in real-time as soon as new information becomes available.
Q3: Can I search for recalls from the past? A3: Absolutely! Recalls Plus has a comprehensive recall history database for your reference.
Q4: Is my personal information safe with Recalls Plus? A4: We take your privacy seriously. Your personal information is securely stored and never shared with third parties.
Q5: What do I do if I own a recalled product? A5: Follow the app's guidance on what steps to take if you find that you own a recalled product.
Stay Safe with Recalls Plus
Download Recalls Plus today and make safety a priority in your life. Whether you're a parent, a consumer, or just someone who values their well-being, this app is your trusted companion for staying informed and protected. Your safety matters, and Recalls Plus is here to help you achieve peace of mind.
Disclosure of Material Connection: I received one or more of the products or services mentioned above for free in the hope that I would mention it on my blog. This post is brought to you by Recall Plus and SheSpeaks. Regardless, I only recommend products or services I use personally and believe will be good for my readers. I am disclosing this in accordance with the Federal Trade Commission's 16 CFR, Part 255: "Guides Concerning the Use of Endorsements and Testimonials in Advertising.".