Ingredients:
3/4 cup sugar
1/2 cup water
1 cup fresh lemon juice (about four lemons)
3 1/2 cups water
1 container (10 ounces) of frozen raspberries in syrup, thawed
3/4 cup water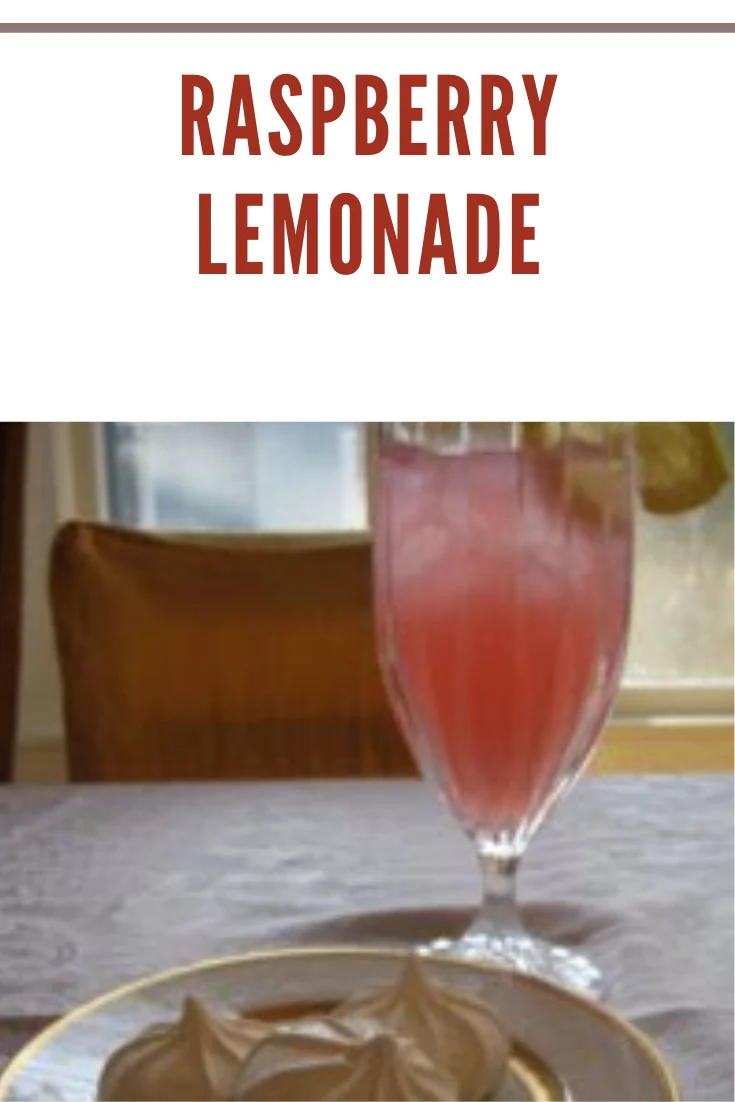 How to Make Raspberry Lemonade
1. Mix sugar and 1/2 cup water in a 1-quart saucepan. Cook over medium heat, stirring once until sugar is dissolved. Cool to room temperature.
2. Mix cooled sugar syrup, the lemon juice, and 3 1/2 cups water in a 2-quart nonmetal pitcher. Place raspberries in a strainer over a small bowl to drain (do not press berries through a strainer). Reserve berries for making ice cubes. Stir raspberry liquid into lemon mixture; refrigerate.
3. Spoon raspberries evenly into 12 sections of an ice-cube tray. Divide 3/4 cup water evenly among sections with raspberries. Freeze for about 2 hours or until firm. Serve lemonade over ice cubes.
Makes six servings (about 1 cup each)