A gas station is a profitable business venture, but only if you're familiar with the pros and cons of owning a gas station. Knowing both the positives and negatives of having a gas station equips you better handle the happenstances in this line of business.
There's a high-profit expectancy if you manage a gas station business properly. Yet this near-absolute assurance does not exempt the possibility of a loss.
In essence, gas filling stations are a risky venture. Like all businesses, you may gain or lose.
Therefore, it is logical that you know the advantages and disadvantages of owning a gas station beforehand.
This knowledge will help you to determine if investing in gas station investments is worth the risk.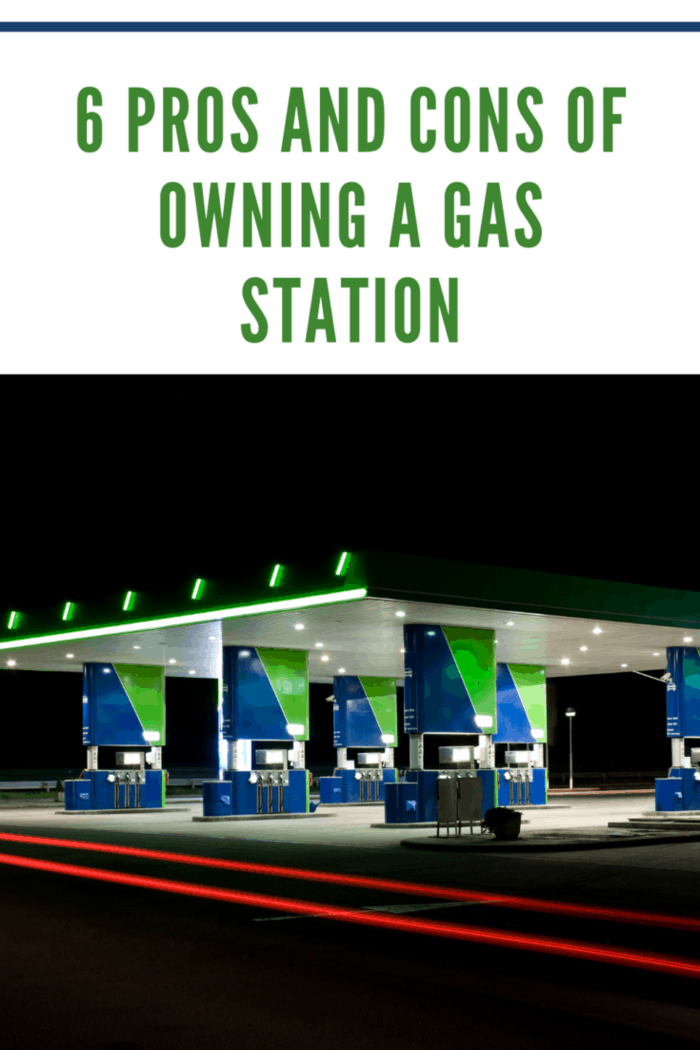 Highlighting the 3 Pros of Owning a Gas Station
Gas Is Always in Demand
Brandon Gaille says the most attractive feature of a gas station is that the community always demands gas.
So, by owning a gas station, you are naturally fulfilling demand, which is a vital step in the profit realization of a business.
Every day, people have to go to work and return too.
They have to take their kids to school, soccer practice, and other extra-mural activities.
Transportation is crucial to the continuity of society.
There'll always be a demand for fuel.
Whether in the ordinary times, when things are fine or during a recession when everyone is trying to conserve gas.
Gas is the cog that keeps most American families turning, thanks to the reliance on private vehicles.
Without gas, everyone becomes a zombie.
They have to trek or cycle over 10km daily.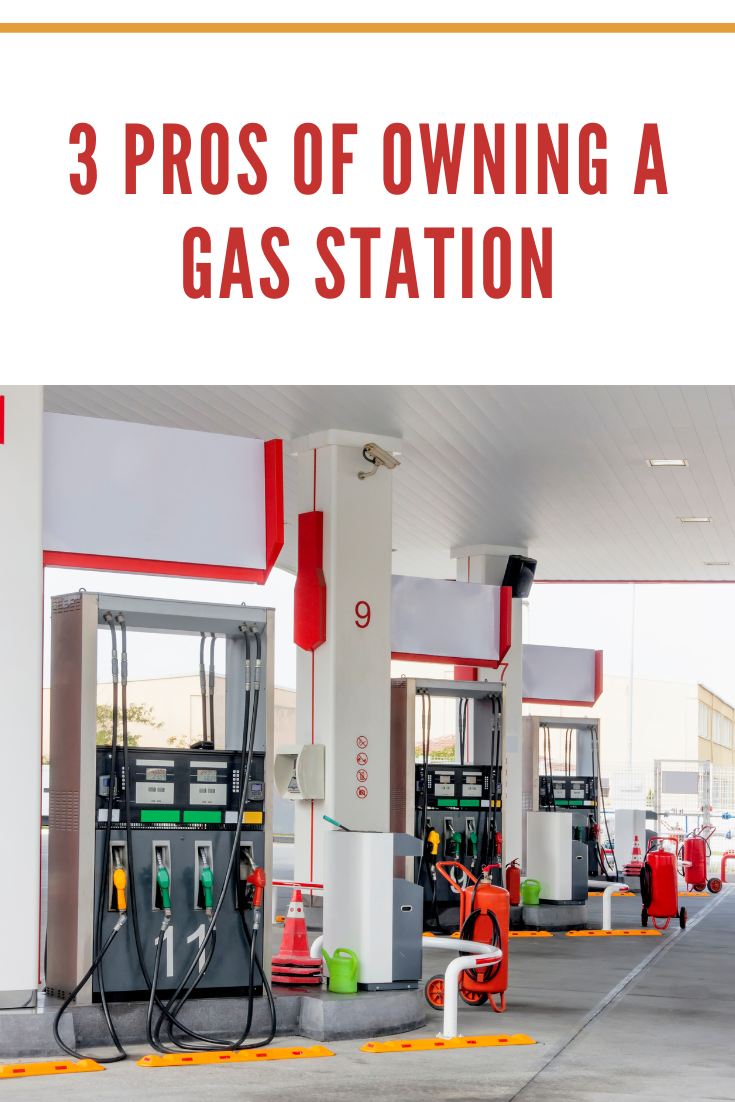 A Gas Station Sells More Than Gas
Gas stations are one of the most versatile marketplaces across the business world.
Owning a filling station allows you to provide more than fuel to your community.
That's more profit, as well as extra service to humanity.
You can easily add a convenience store to your gas station.
This store can serve as a place to sell beverages, snacks, and souvenirs to others.
In fact, you can set up a repair shop for a more comprehensive solution.
Things can get much better if your gas station is in a good location.
Popular snack establishments can rent a part of your station to set up a drive-in stall.
Note that these add-ons may not be a part of the station when you buy or set up the station.
You may have to obtain building permits for them.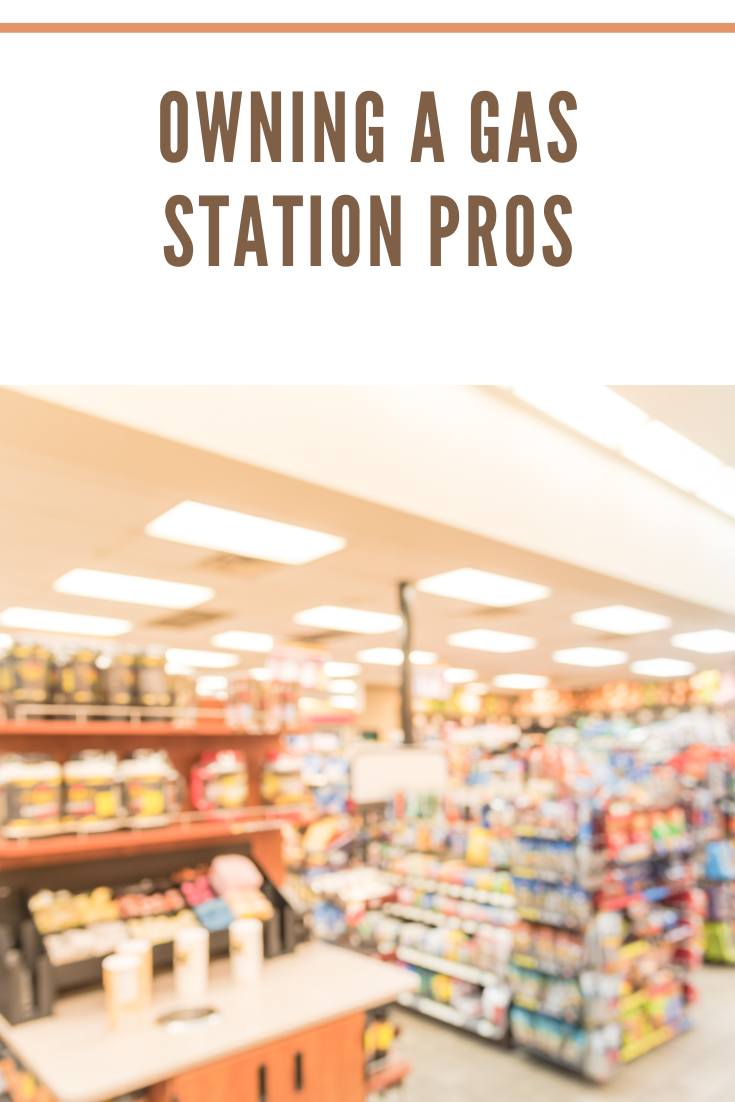 Owning a Gas Station Requires Low Cost of Personnel Management
Certain persons may suggest that this point is rather unclear among owning a gas station's pros and cons.
This uncertainty is because few employees in gas stations typically feel the pay undervalues their output.
However, this shouldn't bother your conscience if you're buying a gas station franchise.
Running a gas station doesn't require skilled labor, so this claim of cheating doesn't hold water.
Gas station employees are mostly unskilled workers.
They cost little to maintain, so you won't have a hard time paying reasonably.
Also, you can be absent from your filling station to focus on other businesses.
You only have to hire a capable manager.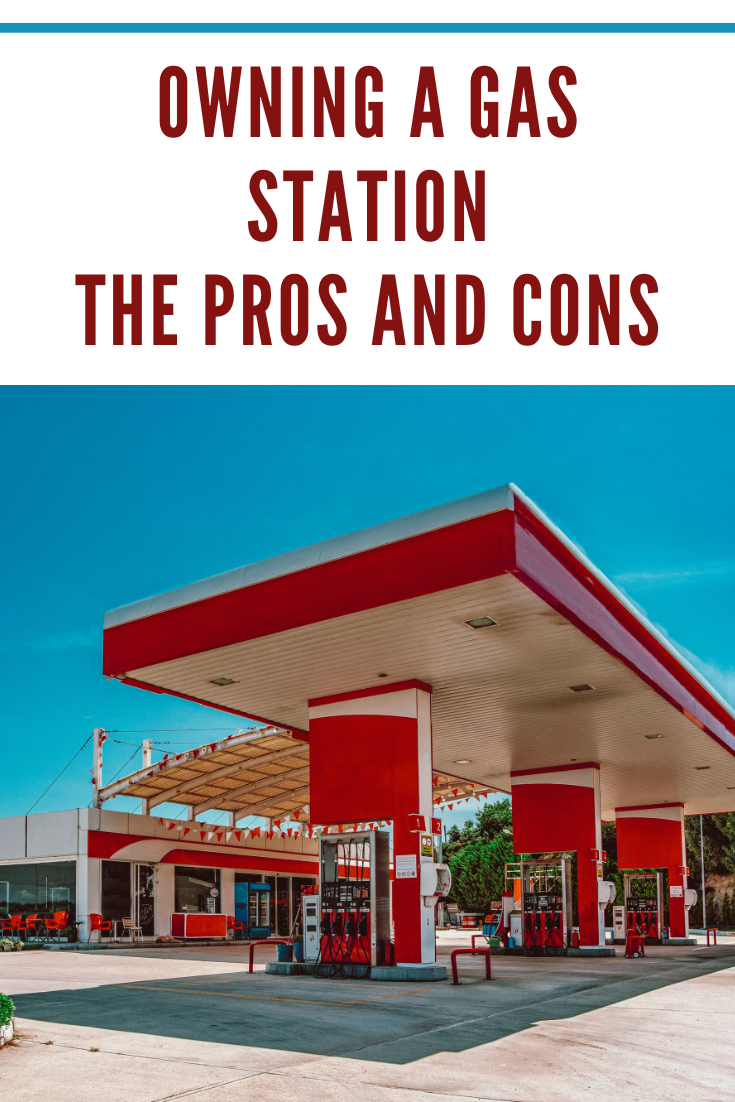 Shortlisting 3 Cons Of Owning a Gas Station
Fluctuations Are a Common Part Of the Business
True, there's a high potential for profit in a gas station, but this isn't always so.
The gas station business witnesses significant levels of fluctuation.
There're a couple of factors that influence customer demand.
What's worse is that these influencers may come up with or without warning.
The level of customer demands may change slowly or rapidly.
High gas prices are one of the foremost reasons for a fall in demand levels.
Consumers tend to buy less fuel when prices are high. This factor is beyond your immediate control.
Others include differing traffic levels, ongoing road constructions, and poor weather.
However, these determinants only cause slight daily fluctuations.
They become more visible if they happen when fuel prices are high.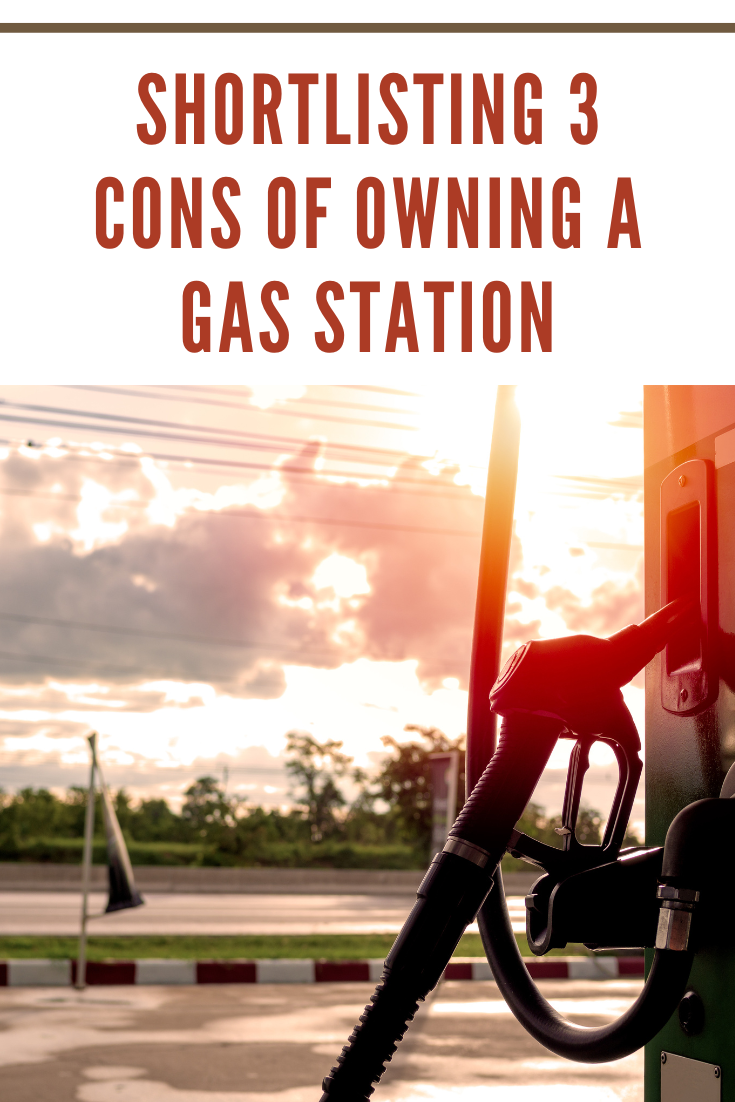 ---
Resources:
https://www.buynnnproperties.com/gas-stations/
https://www.forbes.com/sites/davidblackmon/2021/03/25/gasoline-prices-are-high-and-going-higherheres-why/