My one regret from high school is that I didn't attend Prom. There was a boy I really wanted to go with, he lived hours from me, and I remember asking him. He said, "I'll think about it," but it didn't materialize. I don't think I even pushed it. Mostly, I just wanted to wear one of the formal dresses, do the hair, the makeup and feel like a princess.
That was more than 25 years ago, and I still get giddy at the opportunity to dress formally. Styles have changed a lot since that awesome 80s decade. We made a fashion statement with bright colors and puffy sleeves…like this:
My daughters claim they'd never be caught alive in something that bright, that satiny or that puffy. They prefer today's styles.
It's true; I've matured. I like the flowing look of today's prom dresses. They are saturated with rich color and layers that give a fun and flirty look.
PromGirl.net offers such a variety of styles, color, and lengths that there is something for every personality and special event. From long to short and everything in between, PromGirl.net is the one stop shop for all dresses gorgeous! Think cocktail dresses, gothic dresses, camouflage dresses, one shoulder dresses and more. Absolutely something for everyone!
Head on over to PromGirl.net and discover the dress that will make the evening even more special. Even more special is the PromGirl.net sweepstakes on their Facebook Page. Enter to win a stunning dress. Discover the details below.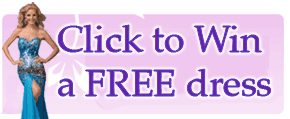 *This post is brought to you by PromGirl.net. The opinions, where expressed, are my own and were in no way influenced by the sponsor. Others experiences may vary.