Carbon monoxide is a tasteless, odorless, colorless, and highly poisonous gas. This byproduct forms when people burn certain fuel forms, such as coal, wood, propane, and natural gas.
This silent but deadly gas claims lives. Statistics from the National Capital Poison Center revealed that at least 430 individuals perish in the United States annually due to non-fire and unintentional carbon monoxide poisoning.
Given that winter is around the corner, carbon monoxide poisoning is likely to become a problem, as households have furnaces, fireplaces, wood stoves, and other heating appliances running during the cold months. If there's an issue with the home's ventilation systems, the toxic gas could accumulate inside the house and place family members at risk of poisoning.
This winter, keep you and your family safe and sound by following these five tips to avoid carbon monoxide poisoning: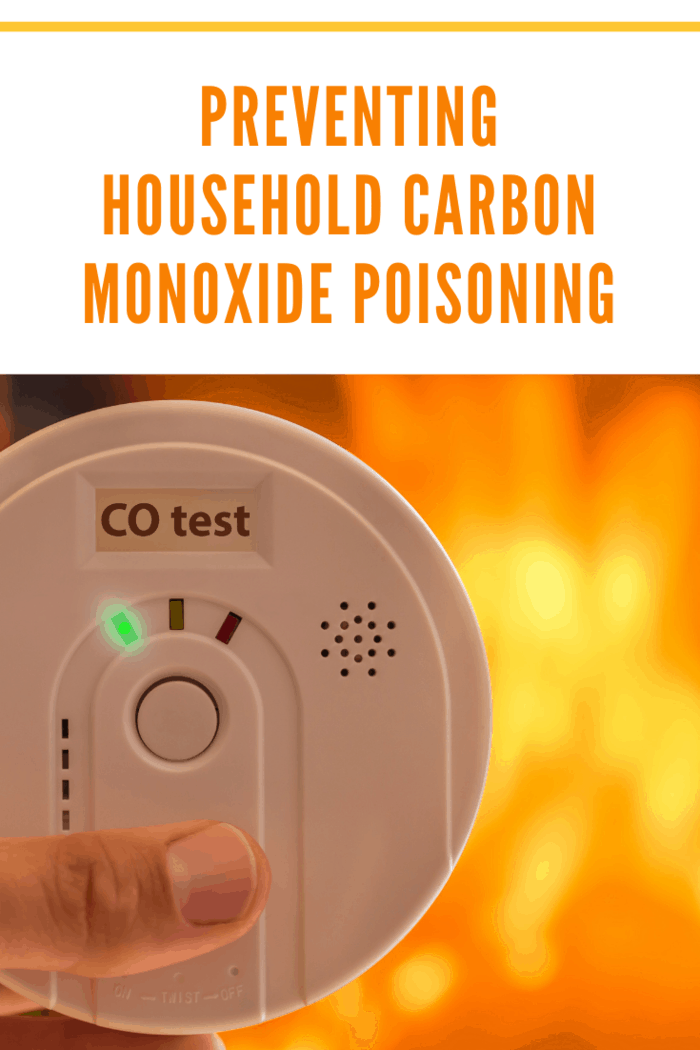 1. Get Your Home Appliances Checked and Serviced Regularly
Any appliance that can become a potential carbon monoxide source should undergo an inspection, cleaning, and servicing at least once a year. You could do this on your own if you have the necessary skills and experience. Alternatively, you could hire a professional to get this job done right, safely, and efficiently.
If you find that your heating appliance is beyond repair or way past its lifespan, consider getting a replacement. You could, for instance, install a new water heater if your current appliance is more than 10 years old.
2. Memorize the Signs and Symptoms of Carbon Monoxide Poisoning
Mild symptoms of carbon monoxide poisoning tend to mimic the symptoms of flu. Given that winter happens to be flu season, sufferers are likely to disregard the signs and take medications that will treat cough and cold symptoms. If you or a member of your family starts to exhibit these signs, never assume that they're a case of the flu.
Not sure exactly what carbon monoxide can do to your body?
Here are symptoms associated with low to moderate levels of carbon monoxide exposure:
• Headaches
• Dizziness
• Nausea
• Fatigue
• Difficulty Breathing
Severe and prolonged exposure to this toxic gas can be life-threatening. Intense symptoms include mental confusion, vomiting, and loss of consciousness. The individual may die without prompt medical attention.
If you experience mild to moderate symptoms and notice that they disappear when you go outside, evacuate your house and call the fire department in your local community.
3. Keep Your Barbecue Outdoors
During the cold season, you may be tempted to take the barbecue into the basement or the garage to whip up tasty home-cooked meals for the family. This move, however, is unwise. You should only use grills outside your house. This allows gases to flow freely in the open air. So, never bring an outdoor gas appliance inside your home, even if it makes cooking more convenient for you.
4. Clean the Filter of Your Gas Dryer
You may wonder if a dryer has anything to do with carbon monoxide poisoning. If you have a gas dryer, the lint that accumulates in the filter could increase the likelihood of carbon monoxide leaking into your house.
Apart from posing as a fire hazard, the built-up lint could obstruct the vent. The carbon monoxide produced by the machine, therefore, will travel into your living areas.
The good news is that this problem is an easy fix. Just get rid of the lint accumulating on your gas dryer filter, and you're all set.
5. Install a Carbon Monoxide Detection System in Your Home
Since you can't see, smell or taste carbon monoxide, you need technology to help you detect this poisonous gas.
Enter the carbon monoxide monitors. These devices can detect this toxic gas and display it in Parts Per Million (PPM). Some monitors have built-in audio warning notifications that will go off when it detects large amounts of carbon monoxide in the atmosphere. You could get these detection systems on Amazon or by going to Walmart or Home Depot.
Buying a single device, however, won't be enough. You need to install carbon monoxide detectors in multiple areas of your house.
Place these devices in the following hot spots:
• All floors of your home, so that everyone in the household can hear the alarm notification
• Near or on the ceiling, particularly in areas where carbon monoxide and hot gases are likely to accumulate
• Outside sleeping rooms, so that no one sleeps through the notifications
• Close to appliances that could produce or leak carbon monoxides, such as electric fireplaces and gas dryers
Remember that everyone in the house, including pets, is at risk of carbon monoxide. Stay safe and be cautious by taking note of these five suggestions.