MONOPOLY GO! Surpasses 100 Million Downloads in Just Seven Months!
Get ready for an enchanting journey through the festive season as "MONOPOLY GO!" becomes the ultimate mobile gaming sensation of 2023. With over 100 million players worldwide in just seven months, the game has solidified its place as a community hub for avid MONOPOLY fans. As December approaches, an exciting winter wonderland awaits, captivating players with holiday surprises and seasonal delights that promise to elevate the gaming experience to new heights.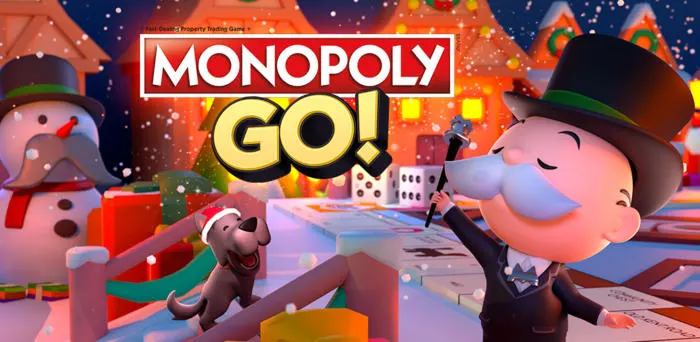 Moonlight Mysteries: Embark on a Captivating Adventure with the MONOPOLY GO! Holiday Update
Prepare to be spellbound by a myriad of new holiday features that are set to enhance the festive spirit within the game. The Moonlight Treasure minigame, a captivating adventure brimming with mystery, adds a touch of magic to the season, offering players an immersive and engaging experience. Meanwhile, the Holiday sticker album allows players to collect and showcase their festive spirit, injecting a dose of holiday merriment into the heart of the game.
Deck the Boards: Explore Whimsical Winter Worlds with MONOPOLY GO!'s Immersive Seasonal Additions
Experience the magic of the season with MONOPOLY GO!'s Winter Village and North Pole boards, transporting players into whimsical and festive worlds. Join the citizens of the MONOPOLY GO! universe as they celebrate the holidays in style, creating an immersive and visually stunning gaming experience.
Co-Op Christmas: Build Memories with Friends and Family in MONOPOLY GO!'s Holiday-Themed Minigame
For those seeking camaraderie, the Holiday-themed Co-Op minigame is a delightful addition, encouraging friends and family to come together and build elaborate 90s-era toys. These cooperative challenges, beloved by fans, introduce a new twist for players who successfully complete the event, ensuring that the holiday season is filled with joy and friendly competition.
Tis' the Season to Play: MONOPOLY GO! Unveils Festive Tournaments and Big Prize Events
Festive tournaments and events are on the horizon, providing players with the opportunity to win exciting prizes, including seasonal tokens that add an extra layer of excitement to the gameplay. The Winter Village and North Pole boards transport players into whimsical and festive worlds, complete with the citizens of the "MONOPOLY GO!" universe celebrating the season in style.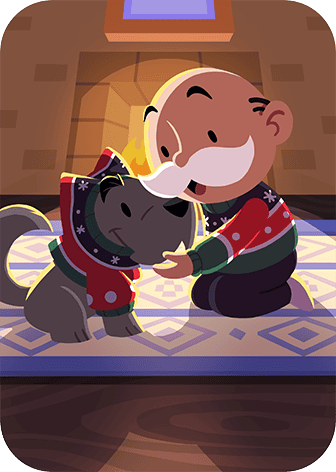 "MONOPOLY GO!" continues to stand out with its highly social features, surprise elements, and spirited competition, offering a unique and engaging way for friends and families, whether near or far, to come together during the holiday season. Whether you're a seasoned MONOPOLY enthusiast or a casual gamer, the holiday-themed additions ensure that "MONOPOLY GO!" is a must-play for everyone looking to unwrap the joy of the season.
As an exciting bonus, just in time for National 'Play Monopoly' Day on November 19, the game is celebrating with a series of thrilling giveaways for players. Tycoons can visit @monopolygo on Facebook, Instagram, and other social channels to enjoy substantial rewards, including dice rolls and sticker packs, adding an extra layer of excitement to the festivities. Don't miss out on the chance to join the global celebration of "MONOPOLY GO!" and experience the magic of the holiday season in this immersive and engaging mobile game.