We've partnered with Grand Fusion Pet Hair Remover Dryer Balls for this post.
We have 3 dogs (and on April 1, one of those dogs had a litter of 8 puppies). There's a LOT of dog hair at our house. We vacuum twice a day. We clean baseboards weekly. After looking closely at our comforter, where the three dogs take turns from watching for rabbit and raccoons in the backyard, I realized our efforts were still falling short.
Adding to the hair is my daughter and me with our long, thick hair.
Thanks to Grand Fusion Pet Hair Remover Dryer Balls, we're using the dryer as a side-kick in pet hair removal from our home.
No more tape pressing and pulling.
No more lint rollers.
No more just living with it.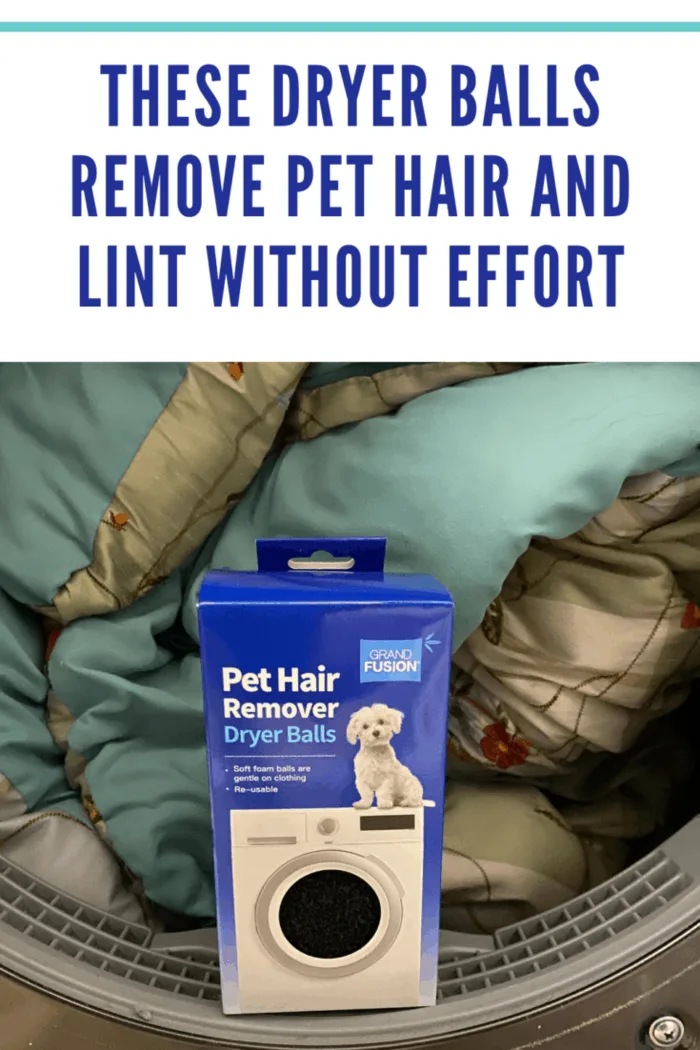 Pet Hair Remover Dryer Balls are reusable balls that remove pet hair (or human hair), or soft debris from clothing in the dryer.
It's that easy.
Simply add the Pet Hair Remover Dryer Balls to the dryer and run through your preferred drying cycle.
The dryer balls are created with soft foam that is gentle on clothing.
They work by creating friction, knocking hair, and lint loose on contact.
In addition to capturing the pet and human hair, these dryer balls soften and clean during the drying cycle.
They are reusable dryer balls that last cycle after cycle.
Use 1-2 dryer balls for small loads and 3-4 in large loads such as comforters and blankets.
I received the products mentioned below from grandfusionhousewares.com in order to facilitate my review. All opinions are my own and may differ from yours.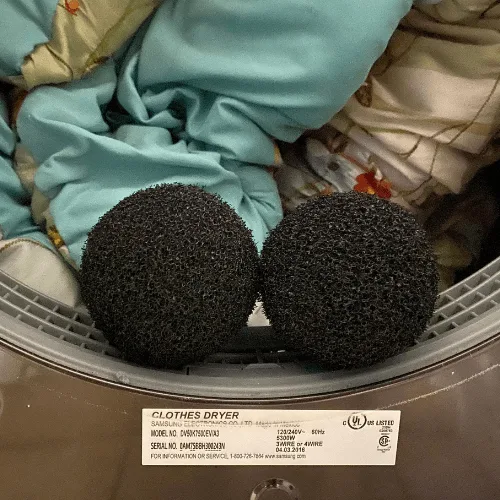 Pet Hair Remover Dryer Balls
The Pet Hair Remover Dryer Balls work great to capture hair from all creatures: humans, dogs, cats, bunnies, children, and significant others.
The black color makes the balls easy to find in the dryer.
I used them when I washed our comforter.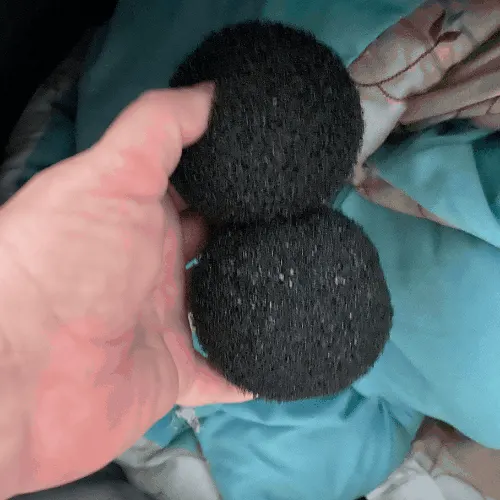 These were a put-them-in-the-dryer-and-forget-them effort.
When I opened the dryer, my comforter was fluffed and I was surprised at home much lint and hair were attached to the dryer balls.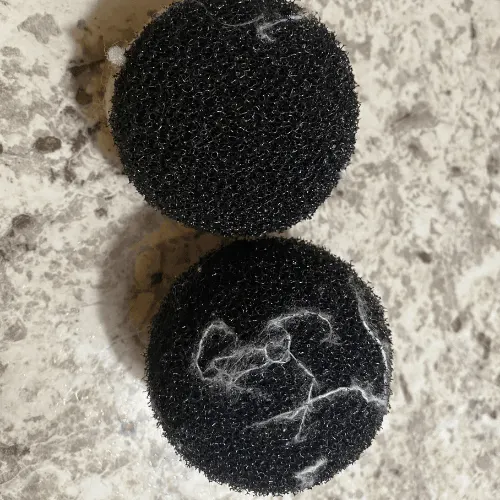 Where to Purchase
You can purchase the Pet Hair Remover Dryer Balls online on their website.
They are $19.99 for a set of 2.
They have many other items to choose from including wool dryer balls which replace dryer sheets.
These dryer balls are effective at removing the lint and hair that remain on clothing after washing.
It was surprising to me to see just how effective they are at doing what they're supposed to do.
I leave mine in my dryer after removing my clothing.
They also work well when paired with wool dryer balls–which is what we use.
This is a great addition to our usual routine of removing pet hair and definitely the easiest one to follow through on.
If you have pets or lots of hair, these Pet Hair Remover Dryer balls are for you.