Peppermint OREO Cookie Balls.
I'm not kidding.
There's a NEW limited-edition flavor on grocery shelves nationwide–Peppermint.
Available for a limited time, they are the perfect holiday flavor.
I love that they've arrived.
While I'm first and foremost, a fan of any OREO and a glass of milk, sometimes shaking things up is good.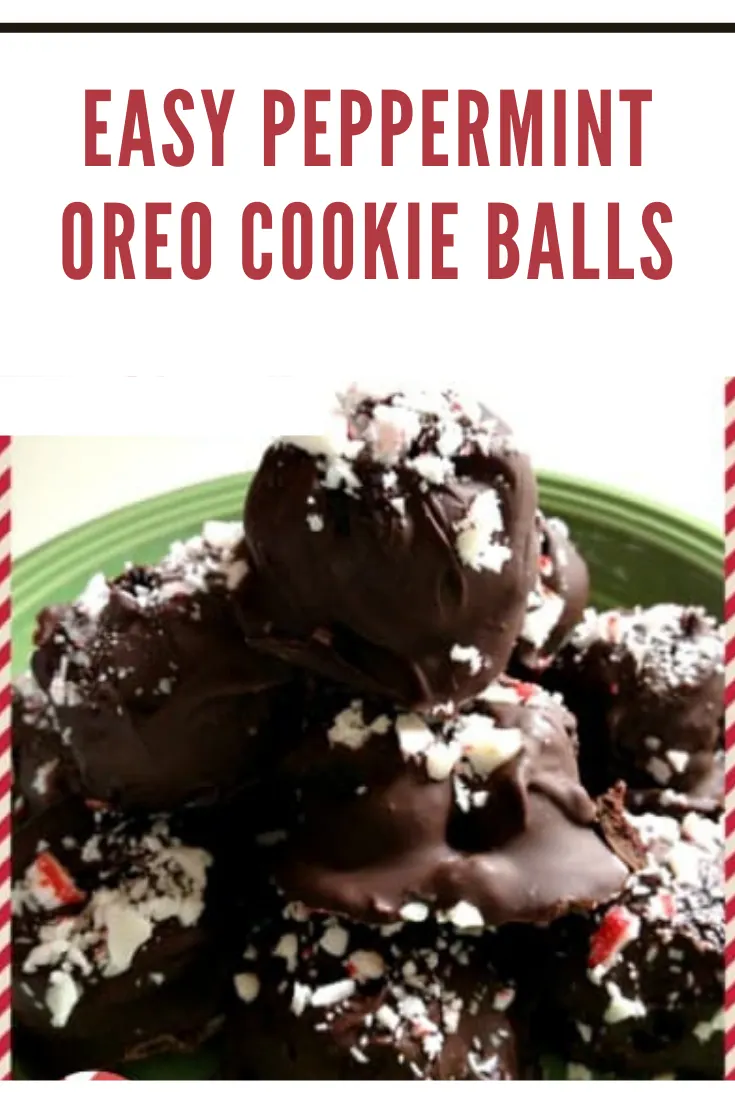 We spent an afternoon making a delicious treat with the world's favorite cookie–easy-to-make-Peppermint OREO Cookie Balls!
They're a combination between cookie and confection!
Peppermint OREO Cookie Balls Recipe Ingredients
8-ounce package cream cheese, softened
36 OREO Peppermint Cookies, finely crushed (Available only at Food Lion for a Limited Time)
16 ounces semi-sweet baking chocolate, melted
8 Star-light mints, crushed
Peppermint OREO Cookie Balls Recipe Directions
Mix cream cheese and cookie crumbs until well blended.
Shape into 48 (1-inch) balls.
Freeze 10 min.
Dip balls in melted chocolate
Place in a single layer in shallow waxed paper-lined pan.
Sprinkle with crushed starlight mints
Refrigerate 1 hour or until firm.
Store tightly in an airtight container.
For Easier Dipping:
Use a toothpick to dip the cookie ball into melted chocolate; shake off excess chocolate then place on waxed paper.
This may leave just a small hole on top that can be covered with a tiny dab of chocolate.