Pandeez Disposable Underwear Review
While I am not shy, there are a few topics; I'm not all about sharing. This post is about one such topic…the dreaded period.
I'm not talking about the punctuation mark that follows the end of a sentence. Nope! It's the one that comes every month.
Sigh.
I know.
Yuck!
I could probably post an endless list about why I hate the period.
My husband could probably add a few more items to it.
The bloating, the eating anything and everything that's not glued or stapled down.
It's all raunchy.
Then there's the mess!
Cleaning sheets, scrubbing mattresses, soaking and washing your clothing, and tossing away a favorite pair of underwear!
Combine those things with the mood swings, and it's not a week you want to visit my house.
Just a heads up!
During my last cycle, I had the opportunity to review a disposable underwear product called Pandeez.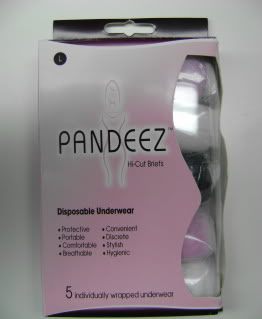 It caused me to step back and take a look at how ridonculous my monthly cycle has been.
I have let that varmint ruin some of my most favorite panties!
I've tossed them in the trash.
Such silliness!
With Pandeez you can throw them away after use–they were MEANT to be, unlike MY favorite underwear!
Pandeez also protects clothing from leaks that lead to stains on your clothes.
You can use Pandeez for emergencies or as your dedicated "Period" Underwear.
You can sleep in them, so there's no more waking up and scrubbing and soaking sheets.
No, Pandeez hasn't perfected the "period," you still have to use the "devices" to absorb.
I know what you're thinking.
I was there once too.
I've been in the hospital when the beast came to visit, and it's barbaric!
Hospitals should be ashamed that they haven't incorporated Pandeez into their supplies!
What's with those straps and 1950s sized pads anyway?!
Pandeez LOOK like underwear.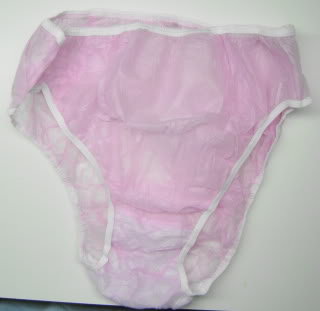 There are no straps or crazy devices to hold things in place.
They have a soft waistband with elastic leg trim for comfort.
They're made from 100 percent elastic polypropylene fabric for added protection and include a thin, absorbent cotton panty liner for comfort and hygiene.
They're even available in Hi-Cut Briefs or Low Rise Bikini's!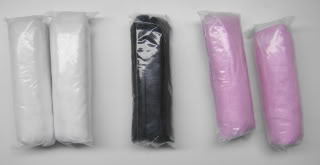 Pandeez comes in packages of five and costs $5.99–just a little more than one dollar a pair.
That's a lot better than throwing away the real deal that cost MUCH more. Pandeez is also offering ALL Mommy Memorandum Readers 20% off at checkout, just use the code MOMMY12. (5 pack of Pandeez just $4.49!)
I found Pandeez to be comfortable and there was no regret at the end of the day to just take them off and toss them.
In fact, it was pretty liberating! Pandeez offered protection and allowed me to enjoy the things I do every day without stress.
Disclosure: No monetary compensation was offered or accepted for this post. I was sent the item mentioned in this post to facilitate my review. The opinions are my own and in no way influenced by the sponsor. Others experience may vary.