I received Numi Organic Tea's Justine's Blend in exchange for this post. All opinions are my own.
Numi Organic Tea's Justine's Blend: A Cup of Soul
Numi Organic Tea has mastered the art of crafting soul-soothing blends, and Justine's Blend is no exception. This herbal infusion is a delightful and heartwarming beverage. Here, we dive into the details, including its history, flavor profile, brewing instructions, and more.
History of Justine's Blend
Justine's Blend is named in honor of Numi's co-founder, Ahmed Rahim's sister, Justine. It was created to celebrate her passion for life and her love for natural, wholesome teas. Justine's Blend was designed to embody the essence of her spirit and has since become a beloved choice for tea enthusiasts.
Flavor Profile
Justine's Blend is a soothing and aromatic herbal tea that combines a delightful blend of Moroccan mint and soothing sweet fennel. It offers a refreshing and slightly sweet taste with a gentle, minty kick. The combination of these two ingredients makes it the perfect beverage for relaxation and rejuvenation.
Ingredients
Organic Moroccan Mint
Organic Sweet Fennel
Expert Tips
To fully enjoy Justine's Blend, consider the following tips:
Water Temperature: Use freshly boiled water (205°F/96°C) for the best infusion.
Steeping Time: Let the tea steep for 5-7 minutes to extract the full flavor.
Serve It Hot: Enjoy Justine's Blend hot for a comforting experience.
Brewing Instructions
Boil water and let it cool slightly.
Place a tea bag in your favorite cup.
Pour the hot water over the tea bag.
Steep for 5-7 minutes.
Remove the tea bag and savor the warmth.
Servings
Each box of Justine's Blend contains 18 tea bags, providing plenty of cups of soulful relaxation.
Storage and Leftovers
Store the tea in a cool, dry place, away from direct sunlight, and in an airtight container to preserve its freshness. Leftover brewed tea can be refrigerated and enjoyed as an iced beverage later.
FAQs for Justine's Blend
Is Justine's Blend caffeine-free? Yes, it's caffeine-free, making it an ideal choice for any time of the day.
Can I sweeten it? Absolutely, add a touch of honey or your preferred sweetener to enhance the flavor.
Is it suitable for iced tea? Yes, Justine's Blend can be brewed and then chilled for a refreshing iced tea.
Known Alternate Names
Justine's Blend is also referred to as "Numi Organic Moroccan Mint and Sweet Fennel Tea."
Numi Organic Tea's Justine's Blend is more than just a tea; it's a heartfelt tribute to a loved one and a delightful way to soothe your soul. Enjoy a cup, and let the refreshing blend of mint and fennel take you on a serene journey.
Our Numi Organic Tea's Justine's Blend a Cup of Soul Review
A cup of Numi Organic Tea is the perfect companion for a crisp winter's morning. After all, drinking tea is good for you. The warmth of the cup in my hands soothes me and the taste of the new Justine's Blend, created by the winner of Numi's Create Numi's Next Signature Blend Contest, Justine Klein, warms my soul.
Justin Klein has been an avid tea drinker for as long as she can remember"I love everything about it – the various flavors, health benefits, and the way a single sip warms your soul," says Justine.

When Justine created her blend for Numi's contest, she knew just what to combine: smooth white tea, zesty ginger, tart hibiscus, orange peel, and licorice. This delicate combination won over both the hearts and palates of the Numi team, and they couldn't get enough of it!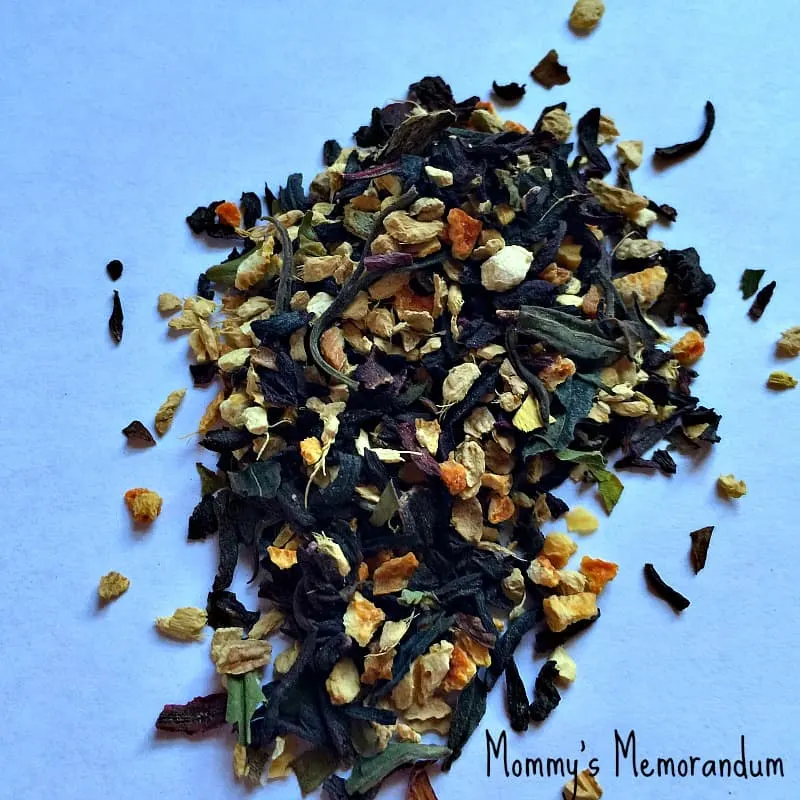 A cup of Justine's Blend is an incredible experience. It smells amazing, warms the soul and soothes the senses. I enjoy a cup in the morning and in the evening. It's my guilty pleasure at the moment.
I love the subtle taste of licorice and the ginger undertones make this a blend of taste-tantalizing flavors. It's a delicate white tea. It's sure to become a part of your favorite tea rituals.
As with all of Numi Organic Tea's blends, Justine's Blend (SRP: $38.95 / 16 oz bag) is certified organic, Kosher & Halal Certified, and made with 100% real ingredients (not "natural flavorings, or perfumes). We recommend enjoying this loose leaf tea either hot and iced; it was created to be both warming and soothing when enjoyed hot or crisp and refreshing when iced.
Discover the dance of taste with Justine's Blend or any of Numi's Organic Tea and celebrate the moment.