The holidays are coming, and one of the most stunning desserts is this hazelnut spread Snowflake Recipe. It's spectacular! My kiddos think it looks like a snowflake, and its taste is nutty chocolate, and who can resist flaky bread?
It's incredibly easy. Miss M, who is 11 years old, made this by herself (with Mom's minimal supervision).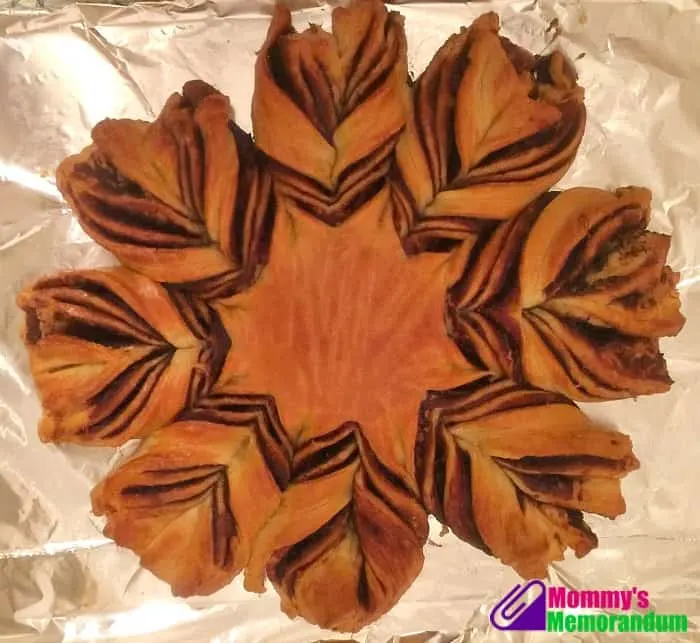 Here's what you'll need for the Nocciolata Snowflake Recipe: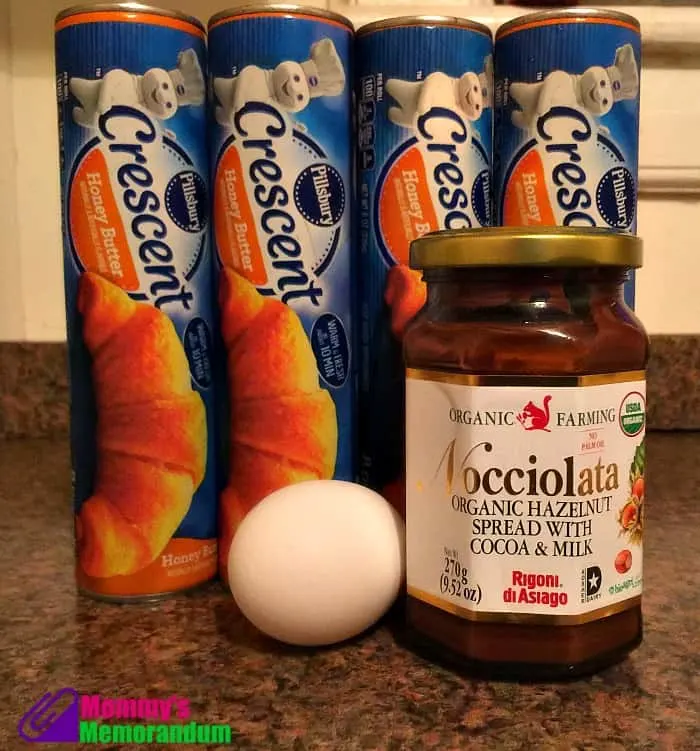 That's it.
Ingredients:
4 cans of Pillsbury Crescent Rolls
1 egg
1 jar of Nocciolata Organic Hazelnut Spread
How to Make a Hazelnut Spread Snowflake:
Sprinkle a flat, smooth surface with a dusting of flour
Remove crescent rolls (one can at a time) from the roll and smush them together
Roll out the crescent roll in a dusting of flour until it is an approximate 10″ circle
Smear the Nocciolata Organic Hazelnut Spread on the dough circle, leaving about 1/4-inch of dough on the edges
Repeat steps 1-4, placing the next dough circle on top of the Nocciolata Organic Hazelnut Spread
Repeat step 5
Repeat Steps 1-3, placing the dough circle on the other three layers of Nocciolata Organic Hazelnut Spread circles.
Place a glass in the center of the circle and cut dough from glass to edge at the 12, 3, 6, and 9 position.
Now cut each of the quarters into quarters, so you have 16 slices
Remove glass from the center
Using your hands, grab two adjacent slices and twist them two times outwards until the edges of the two slices meet. Join the edges and slightly tuck beneath the twisted piece.
Repeat step 11 until you have twisted all "slices."
Repeat until all pairs are secure at the bottom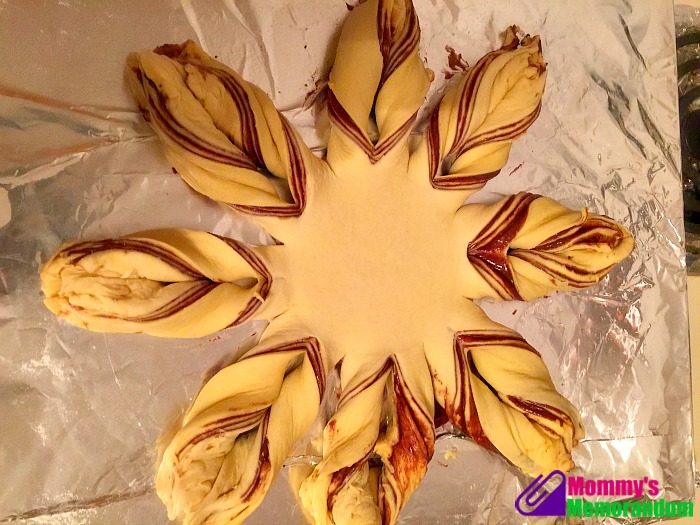 15. Brush the surface of the snowflake with an egg, slightly beaten
16. Bake in a preheated 350-degree oven for 15-20 minutes
17. Cover with foil and bake for 15 minutes or until golden brown and no longer doughy.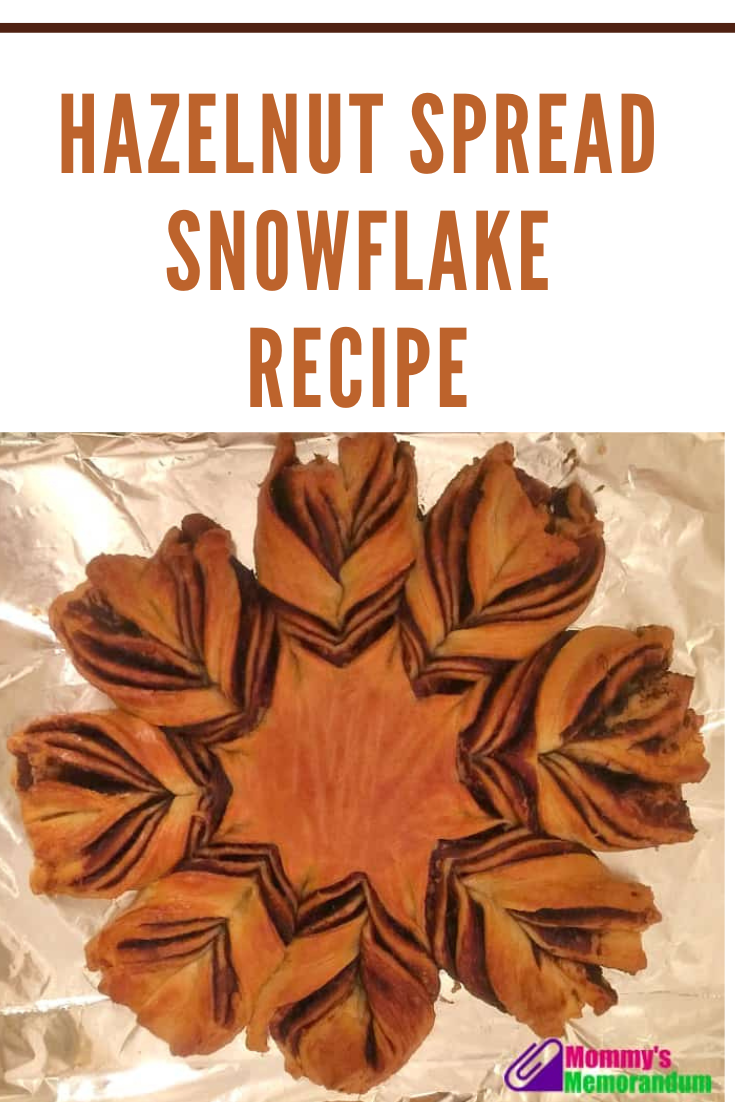 About Nocciolata:
Nocciolata (pronounced: "no-chee-oh-la-ta") is a chocolate hazelnut spread from Rogoni Di Asiago. It's smooth and creamy with oh, so much flavor! Its ingredients stand out: Antillean Island's dark chocolate, Italian hazelnuts, bourbon vanilla extract, skim milk and cane sugar. That's it…no hydrogenated fat. No artificial colors. No artificial colors. No palm oil.
It's the perfect blend of chocolate and toasted hazelnuts with an unrivaled texture. It's like a creamy sauce, which encouraged one of my kiddos to use it in place of hot fudge–and trust me, it was brilliant; heated up it was an incredible ice cream topping!
We spread it on bread. I dipped cookies in it. Someone tried to claim the entire jar by sticking their finger in it.
Be warned; it's addictive.
The best part. We found more at Walmart!