Recharge with these no-bake protein bites pick-me-ups.
A great snack that's easy to make and delicious to eat.
Protein bites are protein balls packed with nut butter, old-fashioned rolled oats, ground flax seeds, and sweet mini chocolate chips.
Use this recipe as a base and add your favorites like shredded coconut, chopped nuts, dried fruit.
They're totally customizable.
My kids loved them as an afterschool snack.
They make a great breakfast on the go.
I eat them in place of sugary cookies.
There's always a great time to eat these delicious protein balls.
You'll feel like you are indulging!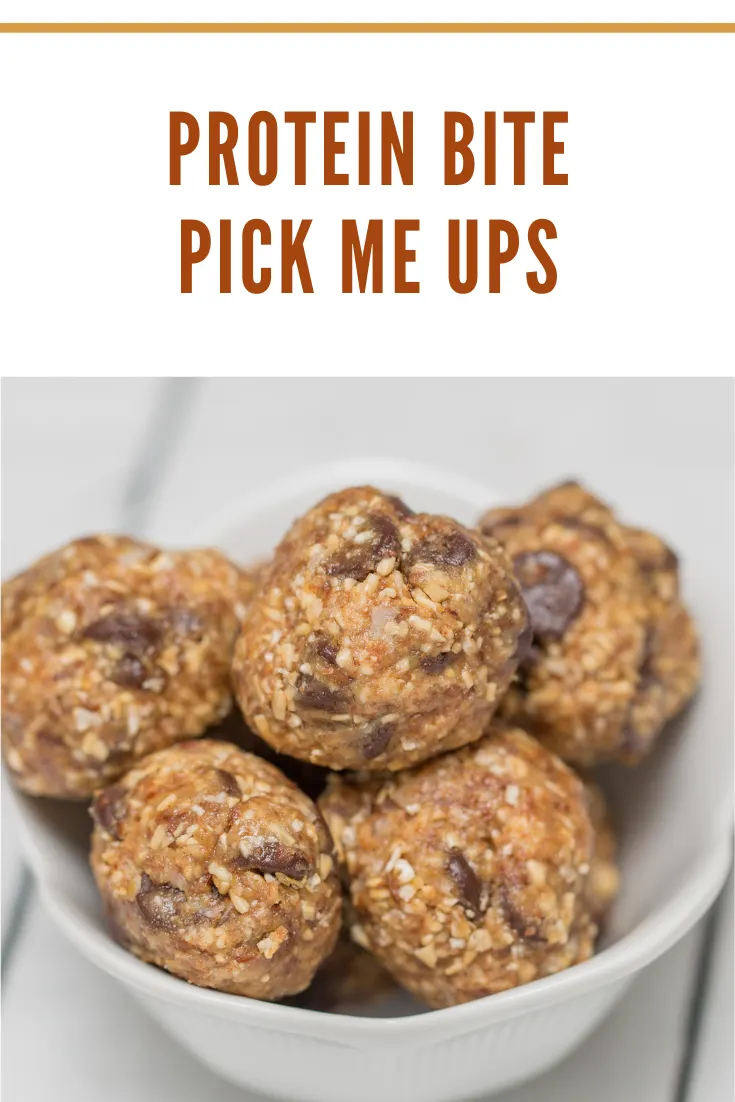 Time: 40 minutes
Yield: 30 servings
Ingredients
1 cup old-fashioned rolled oats
1/2 cup mini chocolate chips
3 tablespoons ground flax seed
1/2 cup peanut butter
3 tablespoons honey
1/4 teaspoon vanilla extract
How to Make No-Bake Protein Bites:
In a medium bowl, add all ingredients and mix to combine thoroughly.
Roll the oat mixture into (30) 1 to 1 1/2 inch balls.
Place the protein balls on a baking sheet and freeze or refrigerate for 30-minutes or until fully set.
Move the bites to an airtight container and store them in the refrigerator for up to one week or in the freezer for up to 3 months.
Additions:
Shredded Coconut
Chia Seeds
Chopped nuts
Chopped Dried Fruit
Replace Peanut Butter with Any Nut Butter
Tips
Press the peanut mixture into an 8×8 parchment-lined baking dish, and cut them into energy bars once set.