I received a "Coal Filled Stocking" in exchange for this post. All opinions are my own.
We've all heard the saying, "Santa leaves coal to children who have been naughty". It's threat parents and grandparents make and probably originates out of convenience more than anything. Stockings are hung by fireplaces, where Santa makes his arrival. Perhaps when Santa was filling lists, and ran across the boy or girl undeserving, it was convenient to reach into the fireplace and grab a lump of coal.
In Italy, a rock candy called "Carbone Dolce" looks like coal and is often slipped into Christmas stockings as a joke.
This year a coal-filled stocking might just be what they ask for on their lists!
GourmetGiftBaskets.com is bucking tradition by offering a true (but tasty) GAG GIFT: The
"You've Been Naughty Coal-Filled Stocking" from Gourmet Gift Baskets for just $9.99, including shipping.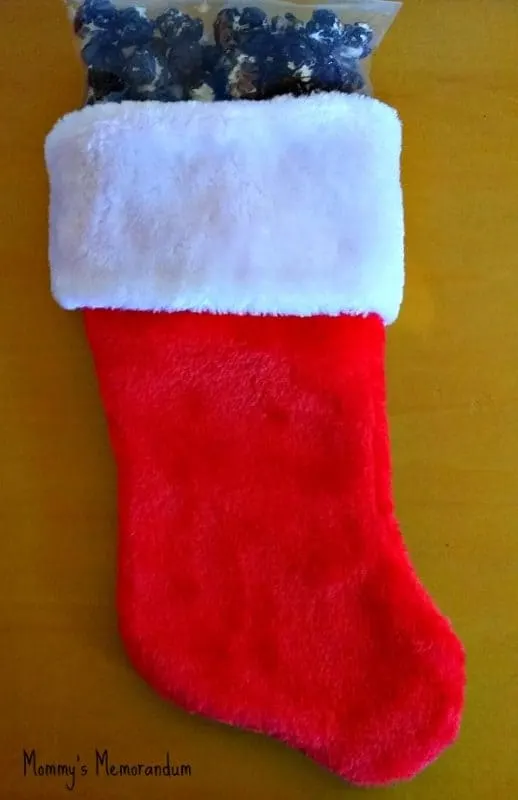 Not to worry, it might look like coal, but it's delicious, black cherry-flavored popcorn. Hey, it's been a hard year for many people – with a still-lackluster economy. Why not make the holidays fun again?
This popcorn is SO good. I love the flavor, and the popcorn is so fluffy and big! The stocking has approximately 3 cups of this delicious popcorn.
The stocking is a soft red with a furry white cap. It is 13 inches long.
Other hot offerings include:
the Red Sox Fan Gift Basket Deluxe ($119.99)

or similar gifts for fans of other MLB teams
the Gluten-Free Gift Basket

($79.99)

Belgian Chocolate Dipped Cookie Tower ($89.99)

Ultimate Hanukkah Kosher Gift Basket

(129.99)

The World Beer Bucket ($119.99)

Cakebread Vineyard Tour Wine Gift

Basket (399.99)
All of these choices and 100+ more can be found at GourmetGiftBaskets.com.
Celebrate the fun this season by gifting a You've been Naughty Coal Filled Stocking!