Disclosure: Disney provided me with an expense paid trip to Hollywood for the Disney #MillionDollarArmEvent in exchange for my review of the events during the trip. No other compensation is given. The opinions, experiences, expressed are 100% mine.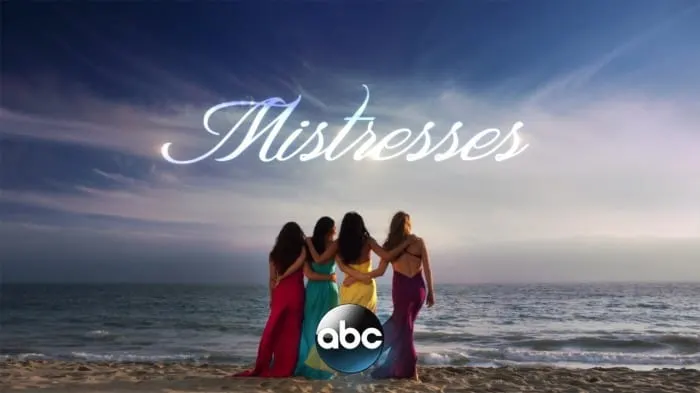 Mistresses Season 2 premiere is on ABC tonight!
If I am being honest, I had seen a commerical here, maybe two, but nothing that really made this show a stand out for me to tune into and watch. Then I was invited to Los Angeles for the #ABCTVEvent where we'd be visiting the set of Mistresses. I read a little about the show–it stars Alyssa Milano, whom I remember from Who's the Boss?!
We were also going to be interviewing folks from the show and that is when I decided I probably should do some homework and watch this show. The first epidsode of Season One was a little slow–but admittedly, I knew none of the characters and looking back I think it was me just sort of walking into a room with these four women and establishing something we all had in common. By the second epidsode I was hooked and so began my binge watching of Season 1.
Wow.
While in Culver Studios on the set of Mistresses, which I found to be like walking through elaborate doll houses, we sat down and watched the season 1 finale (which I had seen from my binge watching, but was SO eager to see again…it's intense!) and the premiere to Season 2 (which airs tonight)!
And about the Season Two Premiere–I was so eager to see it. I had to know what happened. Then it started and I was like, "Squee!" It's really, really great!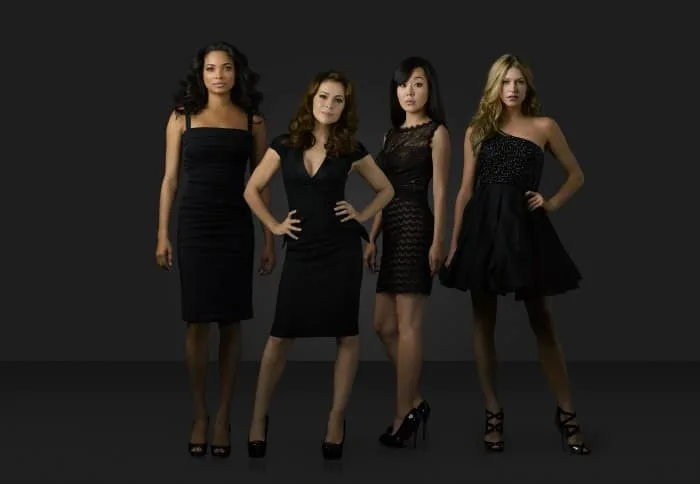 Mistresses is an American drama series based on the 2008–2010 British series of the same name about the lives of four female friends and their involvement in an array of illicit and complex relationships. This adaptation was created by K.J. Steinberg.
One of the things I absolutely love about Mistresses is the simple topic that's woven so incredibly into this storyline of layers. It takes the topic of Mistresses and shows us the passion, betrayal, hurt, consequences and love on so many levels.
Season 2 finds the four friends dealing with the choices they made and the accidents that befell them from last season. The story line picks up eight months after the first season finished.
There's a guest appearance from Soliel Moon Frye (Punky Brewster) and some twists and turns in the plot that make this show continue to be my guilty pleasure.
Season 1 is available on Hulu and Season 2 premiere is tonight at 10pm EST on ABC!
Tonight, during the premiere the cast from Mistresses will be doing live tweets! Follow them all here: