Noelle Pikus-Pace: Olympic silver medalist in skeleton racing, inspiring comeback story of resilience and determination. Motivational speaker and role model.
Last week I attended the #COREunDiet launch in Las Vegas, Nevada. On the last day, Sochi Olympics Silver Medalist and Skeleton legend, Noelle Pikus-Pace took the stage.
Just so we're clear, there are Marvel and DC Super Heroes and then there are Olympians. It's a title that puts you in a league all your own. It's one of the few competitive titles I can think of where win or lose, you will ALWAYS be an Olympian. It's a title that puts one in the spotlight for dedication, commitment, and spirit.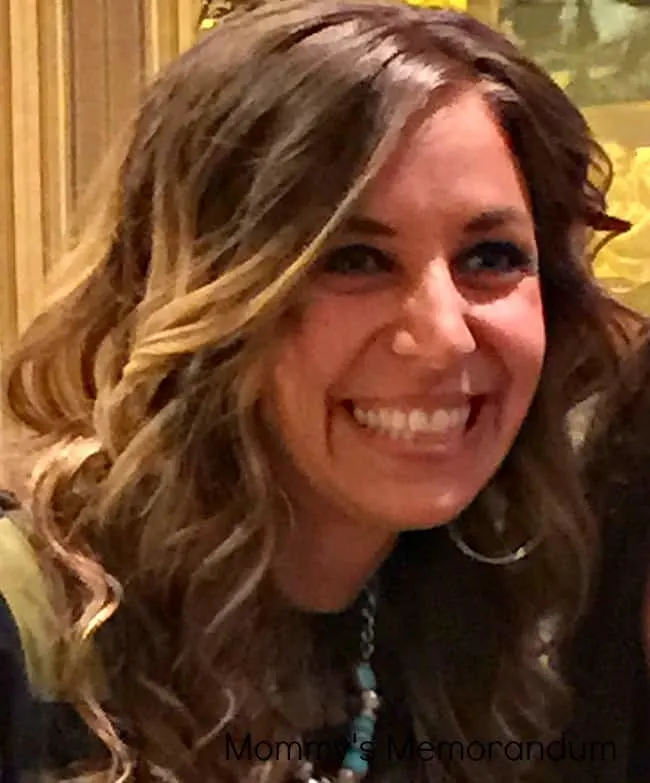 When Noelle Pikus-Pace was announced, a video rolled across the screens. It was HER moment. That moment in our memories when she won the silver medal in the 2014 Winter Olympics in Sochi (Deseret News).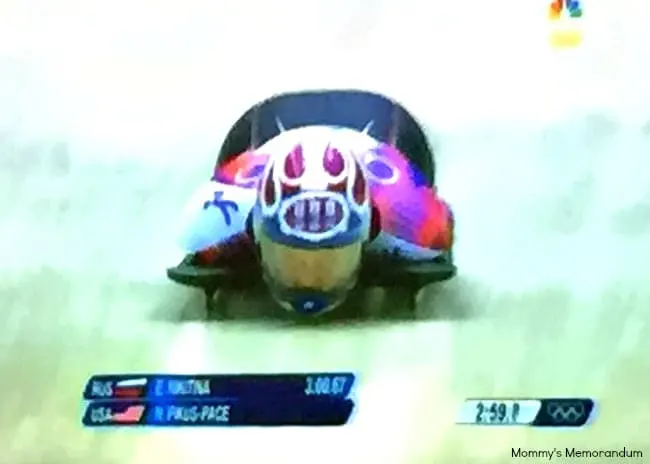 She also has these fetes to add to her accomplishments as a Skeleton Racer: She won five medals at the FIBT World Championships, and competed in the 2010 Winter Olympics in Vancouver.
Then, as the crowd chanted "USA! USA!" she took the stage. It didn't take her long to heat up the room with her spirit and inspiration. It was then she took off her USA embroidered puff jacket.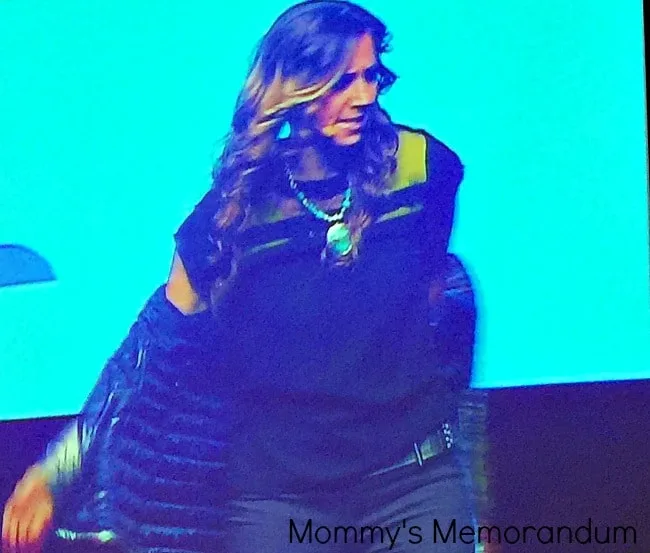 It was a thirty-minute dynamic as Utah Native and Silver Medalist Noelle Pikus-Pace shared her journey. It began when her track and field coach invited her to try bobsledding, but when she arrived at the practice to check it out, she said, "there was this cookie sheet". While fear hit as she laid on top of the "cookie sheet", head pointing downhill, she made a run. At the end, she wanted to do it again.
She shared her passion for her sport, informing us that the Olympic event Skeleton began in the 1800s when some miners in Switzerland, who didn't want to walk down the Alps, created the sport of Skeleton, when English soldiers constructed a toboggan track between the towns of Davos and Klosters.
Noelle Pikus-Pace left the crowd speechless when she revealed on the Skeleton track, you reach 5 to 6Gs of pressure!
I was surprised to learn the ice on the Skeleton Run is more like the ice we defrost in our freezer (rough and hard) rather than the ice on an ice skating rink (smooth).
Noelle Pikus-Pace inspires. She spoke of how where you look is where you will go.
She talked about setting goals, making them smart-make them specific. It makes a difference. Here she is reading from her personal goal journal: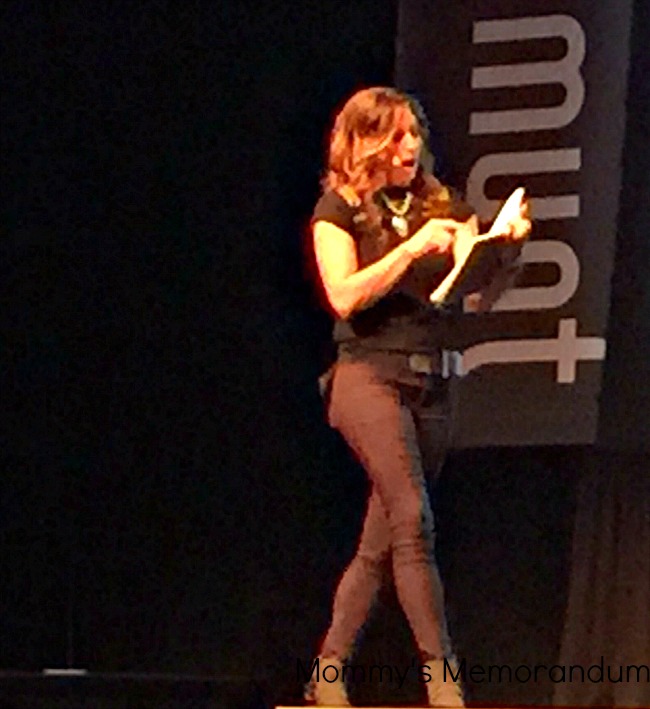 Small steps lead to big results.
When we were uplifted in her success, she opened up and talked about her determination to overcome pain, and lost dreams and keep going.
She was the World Cup Champion. She had won the silver medal in the women's skeleton event at the 2005 FIBT World Championships in Calgary. Those who remember know Pikus-Pace emerged as one of the favorites to medal at the upcoming Winter Olympics in Turin.
As she waited at the Canada Olympic Park bobsleigh, luge and skeleton track, Pikus-Pace's medal ambitions would be dashed on October 19, 2005, when her right leg was broken by a four-man bobsleigh that failed to brake at the finish line. She described the horror of seeing the bobsleigh ejected from the end of the track. She intensified as she shared how that bobsleigh hit her and her teammates.
She took us through the surgery to repair her broken leg, which included inserting a titanium rod into her leg. She woke up during surgery!
In the midst of the tragedy, Pikus-Pace admitted she felt defeated. She felt her dream shattered. In her darkest moment, she learned she could choose to move forward or she could accept it and move on. It's this motto that applies in everything we experience as human beings.
She would return to competition seven weeks later, finishing 20th.
Her journey of comeback is told in the critically acclaimed documentary 114 Days: The Race to Save a Dream.
Noelle Pikus-Pace says,
"I have gained so much more from the times I have fought the hardest and failed, than from any success I have attained. Never blame circumstances, you always have a choice. Learning from our struggles gives us a strong foundation to not repeat mistakes. Keep your sights on your goal. Have faith and move forward. It is, and has always been, about putting one foot in front of the other. Be resilient. Find your strength and make goals. It is possible. Believe."
She spoke about one of my favorite things to happen in the media: when she was at a photo shoot for the Olympians' clothing (LDS Living) and everything they gave her didn't fit — she felt "like a penguin at a flamingo exhibit".
After her inspirational and motivational talk, I was so fortunate to join the #COREunDiet bloggers in the Green Room where we met Noelle Pikus-Pace in an intimate setting.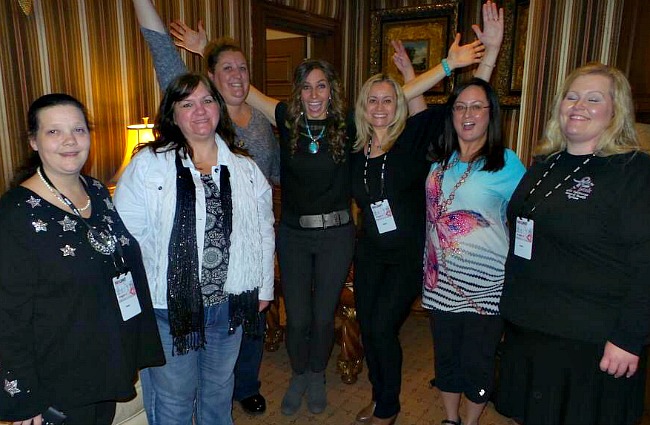 It was truly one of the highlights of my life. To be in the presence of a woman who is so empowered, so positive and so much like us all. Proving that she is enough.
She was warm and has a million dollar smile. She even took a selfie with me!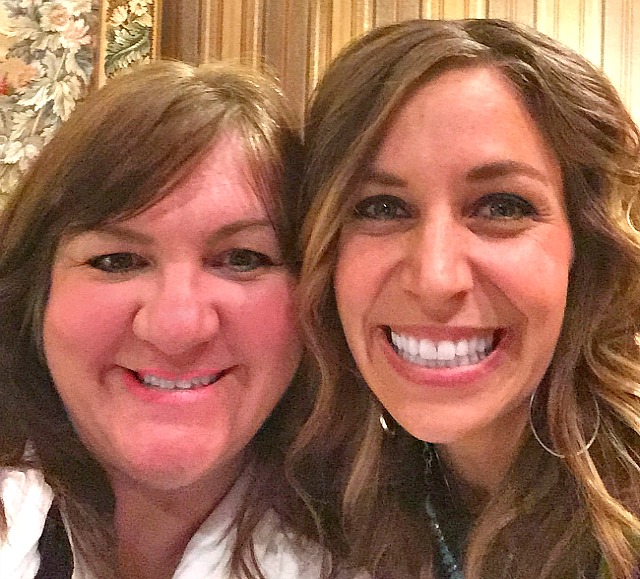 I had the opportunity to ask her, "With the New Year and everyone setting goals, what is YOUR one word for 2015?"
Pikus-Pace said it was difficult to choose, but in the end, she said, "BELIEVE!"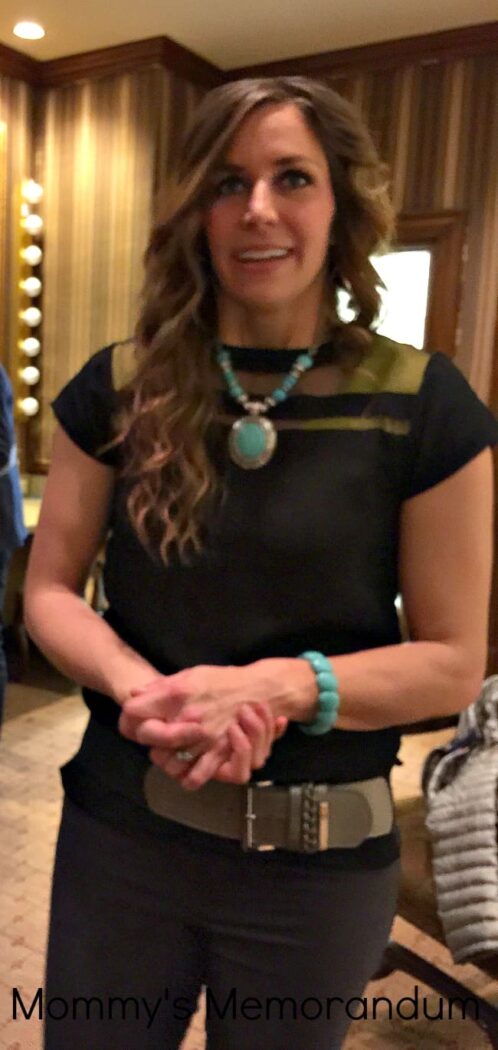 Then something outrageous happened.
Noelle Pikus-Pace pulled her Olympic Silver Medal out of her purse. Out. of. her. PURSE!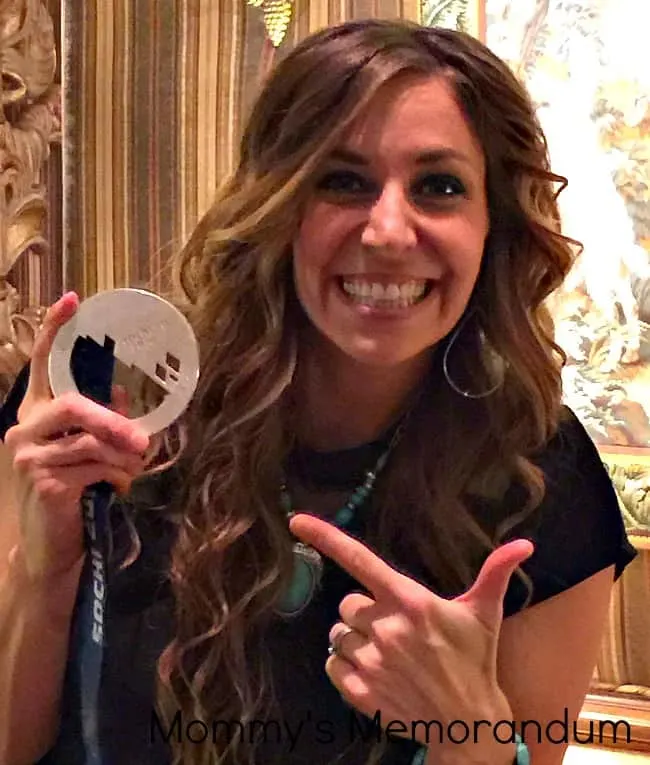 But the crazy train of incredible wasn't finished yet…..
She let me HOLD IT!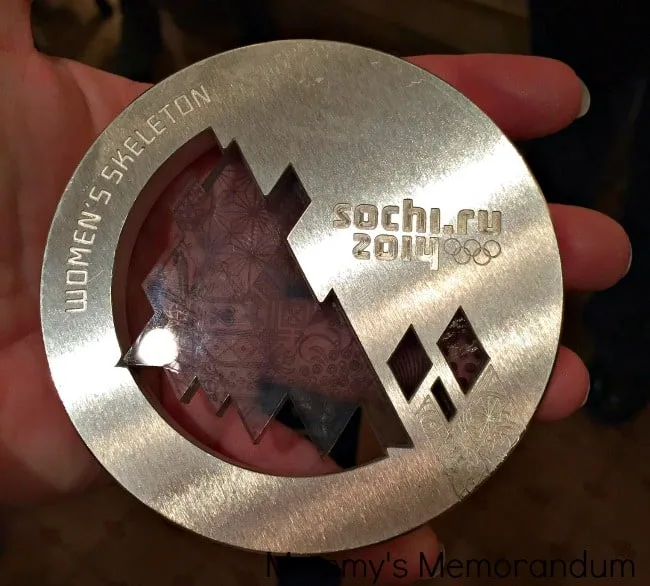 That's right, Noelle Pikus-Pace let ME hold HER Olympic Silver Medal. Squee! (I'm pretty sure this makes us besties!)
Being an Olympian is an amazing accomplishment. It is a title bestowed to the most dedicated, persevering and excellent. Noelle Pikus-Pace, who endorses the #COREunDiet, and uses it herself, is truly a role model for young women.
Also, take a moment to read Noelle Pikus-Pace's new book, FOCUSED: Keeping Your Life on Track, One Choice at a Time.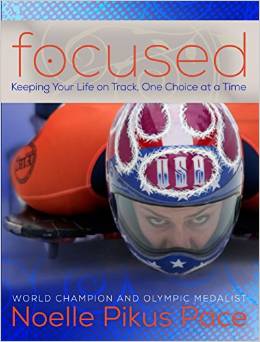 About Noelle Pikus-Pace
Noelle Pikus-Pace is an American former skeleton racer who competed at the Olympic level. She was born on December 8, 1982, in Orem, Utah, United States. Noelle had a successful career in skeleton racing, winning numerous accolades and representing her country in multiple Olympic Games.
Noelle's journey in skeleton racing began in 2001 when she first tried the sport at a Utah Valley State College recruitment event. She quickly excelled in the sport, and within a year, she was competing at the national level. In 2003, she made her international debut and competed on the World Cup circuit.
Her breakthrough year came in 2005 when she won the overall World Cup title, becoming the first American woman to achieve that feat. Noelle continued her success in the following years, consistently performing well and earning podium finishes in various competitions.
However, her Olympic dreams were nearly shattered in 2005 when she suffered a severe leg injury during a training accident. She fractured her right leg and was told by doctors that she might never walk again, let alone compete. Undeterred, Noelle underwent surgery and embarked on a remarkable recovery journey. With her determination and perseverance, she made a remarkable comeback to the sport.
Noelle's first Olympic appearance came in 2006 at the Winter Olympics in Turin, Italy. She finished fourth in the women's skeleton event, narrowly missing out on a medal. Despite falling short of the podium, her performance showcased her talent and resilience.
Noelle was considered a strong medal contender in the lead-up to the 2010 Winter Olympics in Vancouver, Canada. However, tragedy struck when she suffered a miscarriage in 2009, which led her to step away from the sport temporarily. She eventually returned to competition and secured her place at the Olympics. In Vancouver, she won a silver medal in the women's skeleton event, fulfilling her Olympic dream.
After the 2010 Olympics, Noelle took a break from the sport to focus on her family. She married her high school sweetheart, Janson Pace, in 2004, and together they have two children, Lacee and Traycen. However, her passion for skeleton racing remained, and she decided to come out of retirement to compete at the 2014 Winter Olympics in Sochi, Russia.
The 2014 Olympics became the pinnacle of Noelle's career. She won a silver medal in the women's skeleton event, finishing just 0.10 seconds behind the gold medalist. It was a fitting end to her competitive career, and she retired from the sport shortly after the Games.
Noelle Pikus-Pace's contributions to skeleton racing extended beyond her personal achievements. She actively promoted the sport and served as an inspiration to aspiring athletes. Her positive attitude, resilience, and determination have made her a beloved figure in the sports community.
Since retiring from competition, Noelle has become a motivational speaker, sharing her story of overcoming adversity and pursuing dreams. She continues to advocate for women in sports and is actively involved in charitable activities. Noelle's legacy as an Olympian and role model remains an important part of the sports world.